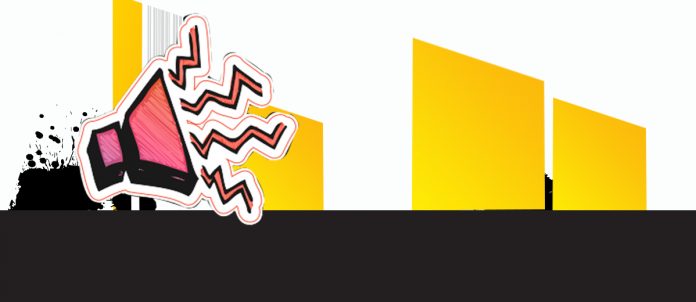 As originally published in Synergyzer Issue 2 – 2016
The sea of marketing trends is transient in nature, influenced by many factors such as technology and the rapid changes we see in the way consumers communicate with each other. In trying to keep up, marketers have to be creative in being relevant to any consumer group. Demands on our attention span have increased manifold so we naturally shut out the ordinary and mundane. While certain trends go a considerable way in developing the market, some can challenge our intelligence. Following are a few prominent trends for the readers to decide where they fall.
1. The Wannabe-street-smart Trend
Having been born and raised in Karachi, the expression, "Abay oye…", is all too familiar to me, and not in a complimentary way. Rather it was said in the manner of someone rolling-up-their-sleeves-about-to-fight. To see a brand of snacks named, Oye Hoye, claiming (on billboards), "Life may Oye, Chips may sirf Oye Hoye", brought back some rather unpleasant memories. It's only when I saw the TVC I realized that the tonality of the 'Oye' they were trying to capture. Such is the modern trend of naming propositions on street slang.
A billboard in Karachi for Dayfresh Milk claims, "Real Cow's Milk, No Bull….". Even Nesfruta juices tells us to "Enjoooyzz Lain". When was the last time anyone of us "Enjoooyzzed" anything? It was followed by, "Kuch Naya Kartey Hain", with a stereotypical girl being conned into giving affection to attention seeking boys. Really? In this day and age?
In Pakistan it seems blatant and overt is the trend for most ads. Remember the classic, "Sab batain banayain, sirf English dulhan banayay", for a fairness cream? Perhaps one can argue that our ads are reflective of the social degradation we are witnessing. We also have to thank our neighbors for helping us immensely in this cause. Popular songs like 'DK Bose' from Delhi Belly, 'Laila' from Shootout at Wadala or 'Teri Maa' from Khoobsurat have glamorized and made the foul language seem hummable and harmless. The argument, of course, to support all this is too familiar, "Bhai, yehi bikta hai aaj kal".
2. The Let's Catch Up With The Rest of the World Trend
The Pakistan Super League Cricket event held in the UAE was a prime example. While the results of the international T20 tournaments that followed it are debatable, it did do its bit to discover some indigenous talent from the country. How their careers are taken forward is something that lies on the shoulders of the PCB junta.
Habib Bank Limited (HBL) was prominent in terms of title sponsorship of the tournament – for three years – and its presence on the ground. The TVC with Ramiz Raja was a good effort to connect the brand with Cricket. There were other brands too that tried to connect with PSL through sponsorships such as Brighto Paints, Zong 4G, Cool and Cool, Giggly Boom Boom Bubble Gum (although the ad with Darren Sammy was a riot), ZIC Lubricant Oil, Huawei, PTCL, Qatar Airways, Mobilink and OLX.
Here's the thing though, purely from a differentiation point of view, PSL is hardly a new concept with 8 editions of Indian Premier League (IPL) and 3 editions of Bangladesh Premier League (BSL) already held in the past. The fact that it wasn't even held in Pakistan (for security reasons as we are told) and that the tournament coincided with Masters Champions Tournament dampened its newsworthiness. My question to PCB is, why does it seem that we wanted to hold the tournament, no matter what the circumstances?
3. The Leader Becoming a Challenger Trend
This is evidenced through the tea war between Lipton Yellow Label and Tapal Danedar which became viral on social media. Having worked in the tea category for almost 9 years, I was appalled to see a global giant like Lipton engage a local brand like Tapal Danedar in the way it did. "Pasand na aye to paisay wapas", is hardly the reason why one should be trying a brand like Lipton. So much for consumer insights and brand equity upon which the branding might of Unilever stands. Regardless of the market share results of this war, the clear winner for me is Tapal Danedar. It has forced a global giant to level with it at a local level and that too in bad taste (no pun intended).
Other mentionable recent trendy brand wars include Coke Studio versus Nescafe Basement, Pepsi showing a coke bottle in its "Khana banayay exciting" TVC, whilst Coke gingerly ignoring the snub and wanting us to chant, "Huu Haa" with Fahad Mustafa, LU and EBM fighting over Nan Khatai, the ever going saga of which detergent cleans better and faster than all the rest or which mobile network has wider coverage or better voice quality and the e-wallet war between Easy and not-so-Easypaisa options.
4. The Let's Seize The Moment Trend
This is refreshingly taking place in Lahore these days in the claim to the spring season. You can see Pepsi displays all over the city claiming, "Live Spring Abhi", and also 7Up displays claiming, "Manalo Spring Ka Love with 7Up".  On the other hand, Mountain Dew is making all efforts to trend in a new kind of "Dewmocracy" in the country (my personal favorite being Pitch Black).
5. The Bakeries Serving Fast Food Trend
Another marketing trend growing especially in Lahore. Gourmet, Jalal Sons, Al Fatah etc. all seem to be competing with the likes of Pizza Hut, Subway, and KFC by offering freshly made Pizza's, Fried Chicken and Sandwiches. How fast the trend is catching on can be judged from the lines that can be seen at these counters. I guess quality and value for money does attract consumer interest after all.
6. The Branding Commodities Trend
This rapidly growing trend has Engro Foods leading the pack with Onaaj Flour and Rice, Shakarganj Sugar launching Shakarganj Lentils range, retail giants like Metro and Al Fatah venturing into private labels for commodities and more to follow soon. Tea and milk for tea categories have also seen many new brands coming up like Mehran, Cup Shup, Dawn, Dostea, and so on. Sometimes I feel that at the rate at which tea whitener brands are being introduced, the number of tea brands available may become much less in comparison.
7. The Let's Extend Ourselves Trend
It seems brand and line extensions will never go out of vogue. Sufi Soap, after doing decades of successful business in the detergent market launches Sufi cooking fats and oils and then a frozen food range with the name "Simply Sufi"; K&N ventures into the bakery products range; Bunny's Bread launches Muncherz range of Nimco and the list goes on. Gourmet of Lahore has, in fact, extended beyond just a bakery by also taking on the Cola giants and its restaurants are also competing with other value for money eateries. Brands, in my opinion, should invest in innovating and making their current offerings better, technologically or otherwise, or choose brand names that have an immediate differentiation effect and also help in extending the market.
8. The Eternal Traditional Versus Evolving Trend
On the global front, as millennials come of age, marketers are vying for the next Gen Z. In order to be relevant to these digital natives or post-millennial generation, brands need to evolve constantly to stay relevant to an increasingly restless and tech-savvy group. My 5-year old can navigate through the iPad better than anyone older than 30 years in my house. And he is sharp to skip any ads that take him away from the intended use. No wonder that content marketing is rated to have the greatest commercial impact in 2016 amongst all digital marketing activities, ahead of big data, marketing automation, and mobile marketing.
Schools are catching on fast, even in Pakistan. Choueifat, where my kids study in Lahore, have now made it mandatory for Grade 5 students to carry an Android Tablet (such as Samsung Galaxy A) where all books and assignments will be uploaded. Besides the relief of not carrying heavy books to school, the kids are now using technology for learning, which was being used only to watch videos and play games.
There are naysayers though who advocate that the 'go digital' hype is over-rated and in fact hurting mega brands.  "How Brands Grow"  by Professor Byron Sharp, of the Ehrenberg-Bass Institute at the University of South Australia is filled with empirical studies from multiple brands and categories about universal laws of brand purchasing. One of his first assertions is that brands can't get bigger on the back of loyal customers. Applying a statistical analysis to sales data, he demonstrates that the majority of any successful brand's sales come from 'light buyers'; people who buy it relatively infrequently. So if you only drink Pepsi once a year, you're actually a typical Pepsi consumer. He demonstrates that this pattern recurs across brands, categories, countries and time. The assertion is that brands depend on large numbers of people — that's to say, the masses — who buy them only occasionally, leave long gaps between purchases and buy competing brands in between. In the words of Sharp's mentor, Professor Andrew Ehrenberg, "Your customers are customers of other brands who occasionally buy you."
This, of course, implies that targeting existing users, a task that digital media performs so efficiently, will not get you to increase your market share. Professor Sharp suggests that efforts on loyalty programs do practically nothing to drive brand growth. Rather all efforts and expenses put into targeting existing customers through digital platforms and social media could be wasteful indeed. Making 'Super Fans', it seems, does nothing to drive market share.
As a case study, Pepsi Refresh Project was a 2010 initiative by PepsiCo to award USD 20 million in grant money to individuals, businesses, and non-profits that promote a new idea that has a positive impact on their community, state, or the nation. Consumers were invited to propose ideas that would have a positive impact on society, and Pepsi promised to fund the ones that gained the most votes via Twitter, Facebook, and YouTube. "We wanted to explore how a brand could be integrated into the digital space," Frank Cooper, then Pepsi's "Chief Consumer Engagement Officer" explained.
The project was completely separate from the Pepsi Corporate Foundation and used money budgeted for marketing. Pepsi in that year diverted its TV budget (giving up on the Super Bowl ad spend) into a social media campaign. In early 2012, Pepsi abandoned the Refresh Project despite accomplishing everything a social media campaign sets out to achieve – millions of Facebook likes and thousands of new Twitter followers. The reason? It didn't help sell much of the cola brand. In fact, both Pepsi and Diet Pepsi lost approximately 5% of their market share!
The Pepsi Refresh Project results gave strength to the belief that despite the promises of digital; nearly all brands in mature categories still rely on conventional media. It was felt that although the internet has been a game changer for most, it has not changed the fundamental beliefs that mass marketing evoking emotions still works – a task that traditional media like TV does better than the new age communication mediums. After Pepsi Refresh Projects results, Bob Hoffman, who blogs as the Ad Contrarian concluded, "Only zealots and fools will continue to bow down to the gods of social media."
And yet, according to eMarketer's latest quarterly ad spending forecast for the USA, 2017 will mark a major milestone for ad spending: Total digital will surpass TV for the first time. The forecast is that in 2017, TV ad spending will total USD 72 billion, or 35.8% of total media ad spending in the USA whereas total digital ad spending in 2017 will equal USD 77 billion, or 38.4% of total ad spending.
Whether you are a digital native or immigrant, a digital supporter or naysayer, the trend of brands joining the digital brand wagon is indeed growing, even in Pakistan. For us, from 'engagement' to 'e-commerce' is how digital seems to be evolving as can be witnessed with OLX, Yayvo, and Daraz. After all, numbers don't lie and if the return on investment is as closely linked as it is on digital, even the bean counters would like to join the brigade of digital advocates. Of course, one has to be careful that the trend of going digital has to be in sync with the entire communication and marketing mix.
Heaven knows, there is enough fluff in traditional marketing. A digital mash-up of more fluff is hardly what we need.
By Qashif Effendi
CEO, Reem Rice Mills Lahore (JV of Al Ghurair UAE and Al Mohaidib KSA)
An IBA alumnus, Qashif has worked for companies like Chevron (formerly Caltex),  Philips, Unilever, Tetley, 180 degrees and Abu Dhabi National Industrial Projects Co. UAE in a career spanning over 20 years. He has held CEO, Director and General Management positions in top multinationals in the MENA and South Asia regions and handled brands such as Philips Whirlpool, Dalda Cooking Oil, Brooke Bond Supreme, and Tetley.
Qashif has consulted for various companies such as Adamjee Insurance, Dollar Stationers, Shan Foods, Liberty Books and Szabist; and contributes regularly to marketing journals, conducts branding and marketing workshops and is a regular speaker at international marketing conferences. He has also taught at leading business schools in UAE and Pakistan including IBA, Szabist, CBM and Karachi University.