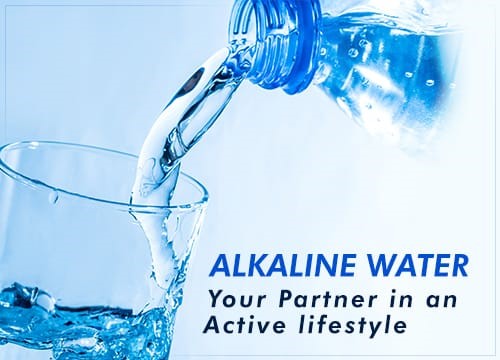 Stress and anxiety have become a prevalent condition in this generation and ample hydration has become necessary in maintaining good health and keeping all bodily functions working smoothly. However, sometimes just plain water doesn't quite cut it, especially during the winter season, which makes people consume much less water than they should.
Now, though, the option of alkaline water is readily available in the market for anyone who wants to avoid dehydration, along with the added benefits of ph8 alkaline water with electrolytes. Offering numerous benefits to help maintain an active and healthy lifestyle, alkaline water has nabbed the spotlight for staying hydrated during the chilly season. Alkaline water has a higher pH level than plain water, i.e., 8 (normal water has a pH level of 7), and has become a popular, easy-to-reach option in recent years due to its positive effects on health and lifestyle.
Actor and fitness enthusiast, Junaid Khan, Nutritionist Sadia Salman, and the founder of the 42-Day Fitness Challenge, Nusrat Hidayatullah have embarked on their journey of going active by amping up their hydration levels with alkaline water. To stay fit during their busy routines, alkaline water has become their go-to choice. As per research, alkaline water is known to have several benefits, some of which include:
Alkaline water is easily and more readily absorbed by the cells, which helps one's body re-hydrate much faster.
Alkaline water is enriched with electrolytes and minerals, and aids the body in better absorption of essential nutrients and keeping the pH levels balanced in the body.
Another important benefit of drinking pH8 alkaline water is that it detoxes the body, making one feel lighter and healthier, soothing one's body, and putting them in better shape.
An active lifestyle is a great way to achieve immediate and long-term health benefits so one can work towards improving their health, quality of life, and enter into 2021 re-energized!