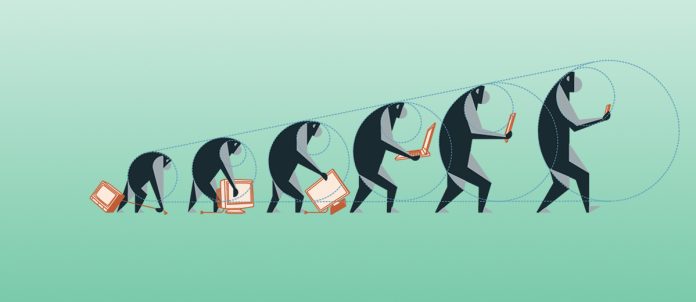 By perception, all things traditional are deemed as old fashioned and all innovations are assumed as contemporary. Archetype brands, which celebrate the way we live, are therefore mostly positioned as traditional. According to Carol Pearson, PhD, "archetypes" provide the deep structure for human motivation and meaning. When we encounter them in art, literature, sacred texts, advertising or in individuals or groups they evoke deep feelings within us. In 1919, Swiss psychologist Carl S. Jung used the word "archetype" to refer to the recurring patterns found in universal stories, identifying the themes, symbols and imagery as part of the human psyche. In 2001, Mark and Pearson wrote the book "The Hero and the Outlaw" and presented a strong case of how successful brands like Marlboro and Nike effectively correspond to fundamental patterns in the unconscious mind known as "archetypes". They presented 12 archetypes namely Innocent, Explorer, Sage, Hero, Outlaw, Magician, Everyman, Lover, Jester, Caregiver, Creator and Ruler and how each addresses an underlying universal human need.
The challenge with archetype brands such as Lego, Campbell's, Old Spice, Kodak, British Airways, Cadbury, Pakola, Kala Kola etc. is to try and make them appealing and contemporary in the wake of changing times. In such cases, innovation can play an integral part in rejuvenating these brands. The challenge however, and this is where most archetype brands lose their way, is to innovate whilst keeping the essence of the brand the same. There are countless examples internationally and locally of archetype brands losing connection with their core users in trying to appeal to a younger audience or simply in an effort to appear contemporary.
On the other perceived end, innovation is either part of the core positioning and ethos of certain brands such as Philips with its tagline "Innovation and you" or mandatory to the growth of an organization such as 3M. In fact, in 3M's case, innovation is so institutionalized that it sets itself the target of generating 25% of its revenue from products developed in the past five years! In both cases, differentiation which is meaningful and relevant is the key to sustainable profitable growth.
Innovation is crucial to the continuing success of any organization and has been synonymous with the words change, alteration, revolution, upheaval, transformation etc. Jean-Marie Dru, chairman of TBWA/Worldwide encouraged the advertising industry to embrace innovation with his book Disruption, published in 1996. It was started as a methodology for creating room for growing brands and described as entering new categories, creating new business models and most importantly thinking differently.
This disruptive thinking when institutionalized can lead to exceptional results. Apple created a new breed of music ecosystems and resigned CD's to history. Founded in 2011, Dollar Shave Club took 6% volume share of US cartridge market with its value subscription shaving proposition. Its CEO Michael Dublin defines disruption in business as "an idea or business model that produces a significant and widespread change in an established way of doing things". With rapid technological change, connected consumers, growth of e-commerce and digital distribution, how can archetype brands stay relevant and grow?
Brooke Bond Supreme is an example of an archetype brand which I was fortunate to manage during the early 2000's till mid-2000. It was assumed that the brand's bar on innovation was low since I resisted global pressure on changing the core positioning of the brand. It's tagline "Yehi to hai woh Apnapan" was considered passive and the brand was losing share and volumes prior to my taking over the brand. The brand started growing profitably and beyond expectations from 2001 till 2004 whilst retaining the core essence and positioning. In fact, it became the largest tea brand of Pakistan and accounted for almost one third of Unilever Pakistan's revenue and profits during this period. How did this happen to an archetype brand? Was there no innovation done during this time and if so, what type of innovation?
The answer is that a number of firsts were done on the brand during this time but all of them reinforced the core positioning and in fact, strengthened its connect amongst consumers like never before. For starters, the core of "Apnapan" was the central theme through the line. From new theme ads to sponsoring "Family Front", a sitcom that featured a family through comic slice of life situations, from on-ground activation that was done in over 200 towns to making it central to all the consumer promotions such as "Gumshuda Chabi Ki Talash" and "Lakhon Main Aik".
New groundbreaking facets of Apnapan were explored when the brand teamed up with maestro Shoaib Mansoor and "Supreme Ishq" was created. These songs were based on the principle that Ishq was a higher form of Apnapan. In Shoaib's lyrics they went like "Ishq, Mohabbat, Apnapan". The first song was based on Ishq-e-Haqiqi with Baba Bulley Shah's famous kafi of "Tere Ishq Nachaya Kar Ke Thayya Thayya" and the second song featured Ishq-e-Majazi with the story of Anarkali told in Shoaib Mansoor's inimitable style. Such was the innovative nature of these songs that the brand's urban top of mind went up 3 times during its airing. It made the brand contemporary whilst retaining its essence and positioning and more importantly, not losing connect with its core rural franchise.
Another musical effort was signing up the versatile Jawad Ahmed as the brand ambassador. Jawad sang the tagline "Yehi to hai woh Apnapan" exploring family roots, especially the relationship of a father and daughter against the backdrop of her getting married. Jawad was also used extensively on-ground with free concerts, trade, distributor and consumer home visits all designed to bring the Apnapan of the brand alive like it had never been done before. The magic of Apnapan touched all and sundry. Celebrations honouring the hard work of salespeople, distributors and trade were done in the Top 20 towns, a first for any brand in the history of the company.
Post my departure from the brand in 2005, a lot of changes were made. The brand was re-launched and the first thing sacrificed was its core positioning. The brand was repositioned as "Healthy" and Apnapan ads gave way to executions featuring Akshay Kumar and Sonakshi Sinha. Fashion shows were sponsored in urban cities of Pakistan and the rural programs and activations were less prominent. Packaging was changed in line with regional expectations and the master brand Brooke Bond assumed the driver role for the brand.
In the wake of these changes, the brand reportedly lost nearly half its volumes and has recently returned to its positioning of "Apnapan". It remains to be seen if this archetype brand can reclaim its lost glory. Innovation at the expense of tradition can have fatal consequences if not done properly.
Another archetype brand that I handled in the late 90's was Dalda Cooking Oil (DCO). These were the days when Dalda was still part of Unilever Pakistan. As a master brand, Dalda had immense equity. In my initial days at Unilever, I was ecstatic when I enquired from consumers during home visits as to which cooking oil they used and most said Dalda. It's only when I asked to see the pack that reality hit home. All cooking oils were referred to as Dalda, irrespective of the brand being used!
For me the double whammy came during a focus group session amongst cooking oil users. The moderator asked why consumers used DCO. The answer was it was Dalda. When asked what they understood by Dalda, they mostly said that it's Banaspati. DCO had no differentiator that set it apart from Dalda Banaspati. The same advertising communication was being used for the brand for over a decade "Wah Re Kebab Teri Kismet".
The innovation on this brand came in the form of its packaging. In order to make the brand more accessible to the masses who couldn't afford its 2.5 and 5.0 litre tins, an innovative packaging of "Pouch in Box" was introduced for the first time in edible oils. Five one litre plastic pouches were put in a card board box outer thereby saving on the cost of tins. Such was the success of this format that almost all manufacturers adopted the same. It revived the brand and coupled with new thematic communication, revival of the hit show "Dalda Ka Dastarkhawan" and activation on ground, the brand started growing. Later on, Unilever divested from the edible oils business in Pakistan and Dalda was bought out by some its employees. The one thing that has stayed with the brand is its core positioning of "Jahan Mamta, Wahan Dalda" with creative executions keeping the message contemporary in the wake of changing times.
Innovations around an archetype brand can be manifold. Rejuvenating traditional positioning as Cadbury did with "Kuch Meetha Hojayay" is one approach. Innovating on the ease of use of the brand is another source as with Dalda's Pouch in Box. The advent of LUP's (Lower Unit Price Packs), namely 'sachets', helped Lifebouy soap extend successfully into shampoos. Innovating on the multiple uses of the brand is yet another source as demonstrated by Arm & Hammer baking soda. Innovating on the communication channels the brand uses to connect with its current and potential consumers is a great source as with the Old Spice digital campaign "The man your man could smell like".
It is important for archetype brands to change with times. Rather than change the essence or core positioning (unless it is not working at all), it is advisable to innovate in the way these are presented to the consumers. Integrated marketing communication around the core central theme should look for innovative ways to bring it alive and hence keep the brand contemporary, energetic and relevant with changing times.