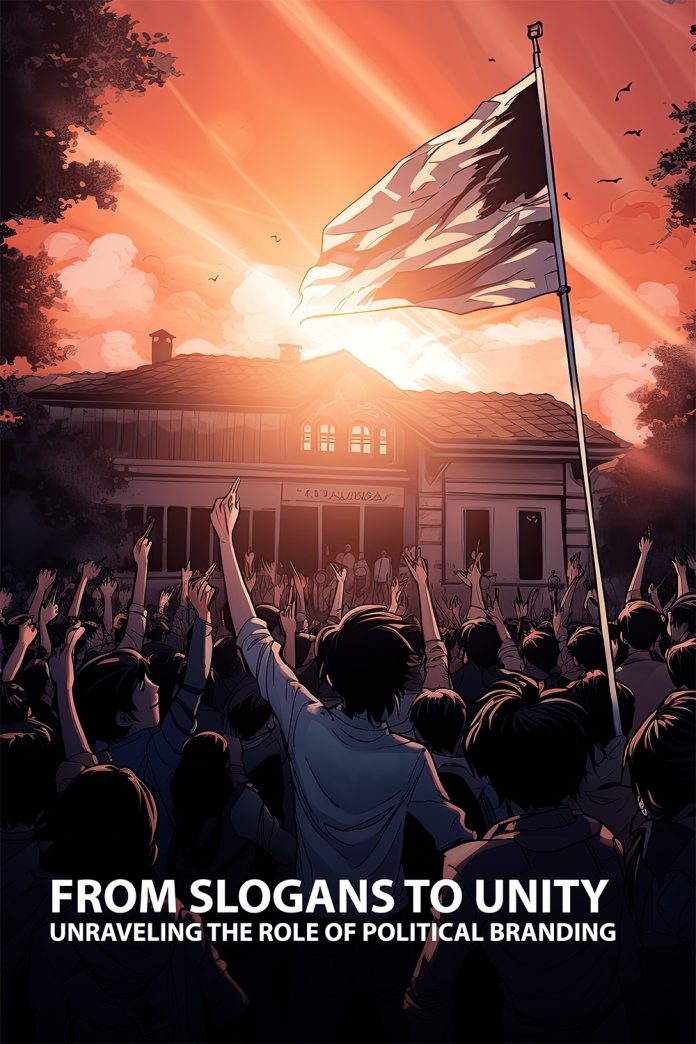 I was once asked to teach English to a class of 5-year-olds in China as part of a self-discovery trip organized by Unilever for its senior leadership. The school's building was quite dilapidated – once the class was over, I empathized with the school's principal about the state of the building – his response was, "we are nation building so the condition of the building is not important". This stuck with me for many years, as I couldn't forget the resolve in his eyes when he said this.
Over the years, I've been fortunate enough to be a part of building and managing many brands, and I've often drawn parallels of nation building with brand building. Many of the principles of brand-building apply to nation-building (just treat the country as a brand, and it all comes alive). I have seen companies thrive by following time-tested principles and destroyed by violating these, and I will share with you some parallels as they apply to Pakistan as a company/brand. To me, political branding should stand for a lot more than just slogans and political point scoring. If the aim is not to thrive as a nation, then it's all just about serving our own interests.
Having worked in the corporate sector for almost three decades, I've had the opportunity to travel extensively around the world. As a result, I have observed how patriotic and nationalistic citizens of countries can be. Sadly, I have not seen anyone bad mouth their own country as much as we Pakistanis do. Not sure what we hope to achieve by doing this, as a basic truth of branding is that nothing kills a brand more effectively than an employee bad-mouthing the company. If Pakistan were to be considered a brand, its employees (citizens) would destroy its reputation daily by bad-mouthing it.
Unfortunately, this has been happening for far too long and across the world. I often spoke about it in conferences on branding and almost guaranteed our exports to the world would increase if we all collectively stopped talking bad about our country when abroad. I never suggested that we become hypocrites and start praising what was obviously wrong – the plea was more to highlight the positives and admitted that we had a lot to improve (as do a lot of populous developing countries like ours).
However, when greed met this self-destructive behavior, the results proved to be catastrophic. Again, to draw an analogy with companies, any company where its employees put their self-interest ahead of the company's interest is bound to fail. In the case of Pakistan, a lot of key stakeholders have done this with the results for all to see and experience.
In companies, if power brokers decide to operate in silos to further their own interests and collide with others trying to do the same, it breeds politics and ultimately sinks the company. Unless you have a common objective and all employees work selflessly to achieve the same with their hearts joined together, great results can never be achieved. Pakistan, too has had too much of the former and too little of the latter, suffering as a result.
At the time of the 2008 financial meltdown, Alan Greenspan, the American economist who served as the 13th chairman of the US Federal Reserve from 1987 to 2006, made this comment in front of a Congressional hearing where his free-market ideology was questioned: "Partially … I made a mistake in presuming that the self-interest of organizations, specifically banks, is such that they were best capable of protecting shareholders and equity in the firms … I discovered a flaw in the model that I perceived is the critical functioning structure that defines how the world works" – in essence he was baffled how self-preservation would take a back seat to greed. A similar situation confronts Pakistan, where we find the self-interest and greed of a few thrusting the many into poverty and chaos.
Otto von Bismarck was a Prussian and later German statesman and diplomat who masterminded the unification of Germany in 1871 and served as the first chancellor of the German empire until 1890. He once said, "Politics is the art of the possible, the attainable – the art of the next best." Some qualify that it is also a matter of pragmatism instead of idealism. Coupled with the more well-known and commonly used in a lot of situations cliché, "All's fair in love and war" – meaning results are more important than the means, it gives license to a lot of politicians to do whatever is necessary to achieve their goals.
If North Star was guiding these goals and integrity was paramount, this approach would probably still be understandable. But when the goals are self-serving and the intentions mala fide, the results are nothing short of disaster. Politics in Pakistan has mostly been used as a means to divide and not unite.
Perhaps the first political party to create popular slogans to appeal to public sentiments was the PPP with "Maangta hai har insaan, roti kapra aur makaan". First used by Zulfikar Ali Bhutto in 1966, it helped Bhutto win the elections. With Bhutto's hanging was born "Jeay Bhutto", "Naraye Bhutto" and slogans like "Kal bhi Bhutto zinda tha, aaj bhi Bhutto zinda hai" and "Tum kitne Bhutto maro ge? Har ghar se Bhutto nikle ga". In 1988, with Benazir Bhutto's return and victory, the ever-popular Balochi-titled "Dilla teer bijja" was sung, and with Benazir's assassination, the mournful music "Bhutto ki beti ai thi" was played.
The very early slogan which announced the arrival of Sharif's in politics was "Jaag Punjabi jaag, teri pag nou lag gya dagh." In 1993, when Nawaz Sharif campaigned across Punjab, crowds greeted him with "Qadam barhao Nawaz Sharif, hum tumharay saath hain."
PTI heralded a new era of political songs and slogans in 2011, with "Rok sako to rok lo tabdeeli ai re" and "Naya Pakistan" being the most popular. PML N responded with "Dekho dekho kaun aya, sher aya, sher aya" and "Mian de naray", sung to the tune of Jugni. In 2018,"Vote ko izzat do" became the theme.
We've had some noble attempts at uniting, such as "Dil Dil Pakistan" by the maestro Shoaib Mansoor who had the vision to include the younger generation in singing about Pakistan and gave us Vital Signs, followed by many other groups like Junoon (Hai Jazba Junoon), Awaz (Ay Jawaan) and singles by Yasir Akhtar (Sohni Miti), Sahir Bagha (Pakistan Zindabad) and many others to slogans such as "Sab say pehlay Pakistan" or "Pakistan khappay." In times of war, we also had soul-stirring music anthems to unite us and bring out our love for Pakistan, such as "Sohni Dharti," "Ye Watan Tumhara hai", "Ay Rah-e-Haq kay Shaheedon" etc.
Lately, however, we see a different music – thanks largely to uncontrolled social media. Coupled with our own intense desire to self-destruct and the many vested interests trying to undo us, we have what can be called a royal mess. The essence of branding is consistency of trust – we as a nation have experienced far too much consistency of mistrust. With misinformation being the tool of 5th generation warfare, it is hard to separate the truth from the lies. And even when we can comprehend it, one is left to wonder whose truth we are becoming a believer of.
Religion (and especially one as noble as Islam) should have been the ultimate uniter – this, too, has been used to divide us and how. Education, which serves to give wisdom and can be a great source of character building, has also been used to institutionalize class differences and further the divide between the haves and have-nots.
In the wake of the current situation, political branding as words joined together appears more of a misnomer. Branding focuses on enhancing value in the long run; politics has been reduced to be the tool of immediate expediency. Transformational branding is about supporting a social/environmental cause and making consumers the hero in championing this cause, Politics now is about supporting self-interest at the cost of society, the environment, and even long-run survival.
So where do we go from here – is there light at the end of the tunnel? Perhaps we need to learn lessons from how great brands are built. Strong brands have strong equity, and the primary drivers of equity are brand awareness, reputation, differentiation, energy, relevance, loyalty, and extendibility. And the element that makes a proposition a brand of choice is consistency.
Pakistan has high brand awareness, but is it for the right reasons? What reputation do we enjoy amongst the world's citizens? Are we differentiated on the right attributes? Do we exhibit energy to claim our stake in the global economy? Are we relevant to the world in terms of our global contribution to solutions? Are we loyal to our country and its survival? Can we extend our capabilities to make a difference in the lives of our citizens? And are we consistent in our pursuit of excellence?
Great brands are also resilient. We have been polarized and divided for too long. The time has come for us to unite as a nation and create a renewed vigor of hope and optimism. Stakeholders across the board will have to rise above themselves to see the big picture. ALLAH (SWT) has Blessed Pakistan with resources and talent – our own citizens, when abroad, have accomplished a lot. It's time to ensure we benefit from our collective efforts to rise again and shine on the global stage. In the words of the famous patriotic song "Aye mard-e-mujahid jaag zara." Here's hoping that a resilient brand, Pakistan will emerge out of the mess we find ourselves in.