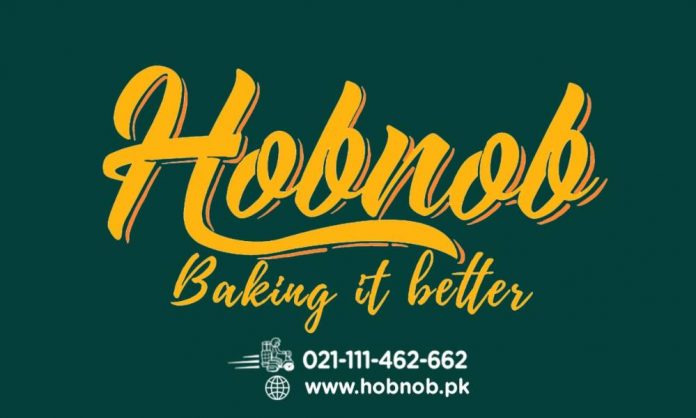 HOBNOB – Press Release
This is a formal response by Hobnob Bakery to the video posted on social media maligning the quality of our products. The accusations are completely baseless with the intention to defame and damage our company.
For 21 years, Hobnob has enjoyed a good reputation as a leading bakery; we are a homegrown brand with a steady and loyal clientele that has been growing exponentially. Under a new management, Hobnob has chosen to revamp the customer experience, placing utmost importance on strict quality control, improvements in retail locations and introduction of new products, which have been warmly received by customers.
We recently launched a brand new outlet at Bahadurabad, which has attracted customers from far and wide and has been a resounding success.
On Sunday, 6th October 2019 at approximately 4:05 PM, a group bought patties from the new Bahadurabad outlet and returned thereafter, complaining about the quality of the product. The matter escalated as they misbehaved with our sales staff and used abusive language. This attracted bystanders and a commotion was created. Ultimately local police stepped in to dissipate the situation.
As it is a core principle of our organization to put customer care first, our Senior Management arrived at the location and despite the misbehavior not only gave a full refund to the complaining customers but also provided complimentary products, which were duly accepted. This entire episode can be verified from our store's CCTV footage.
It now appears that a bystander outside the store recorded a video falsely narrating that the products contained lizards. We were then contacted at 9:04 PM by a person who threatened us of escalating the matter on social media.
Subsequently, the video was posted on Halaat Updates the next day at approximately 7:00 am and further shared on various other pages. Furthermore, baseless rumors that our Bahadurabad outlet has been sealed are being perpetuated on Whatsapp.
We categorically deny these outlandish and wrongful claims. It is apparent that these claims have been entirely concocted for sheer sensationalism and to disparage our name. This is a clear case of social media being used irresponsibly for personal glorification, defaming responsible corporate citizens and spreading panic without any tangible evidence.
Hobnob Bakery firmly believes in the rule of law and will not tolerate malicious campaigns designed to hinder our legitimate business. Therefore, we are now pursuing strong legal action under all applicable civil and criminal laws, including the Prevention of Electronic Crimes Act, 2016, against all persons involved in threatening, maligning and defaming us, and who are using public platforms to spread panic and fear to baselessly damage our reputation and business.
As per the company's ethics and values, Hobnob Bakery has always operated and will continue to operate with utmost fairness. As such we expect all involved social media pages and channels to act responsibly by immediately taking down the video and rectifying the damage done to the image of Hobnob Bakery.
We will take strong action against any false allegations directed at our company.