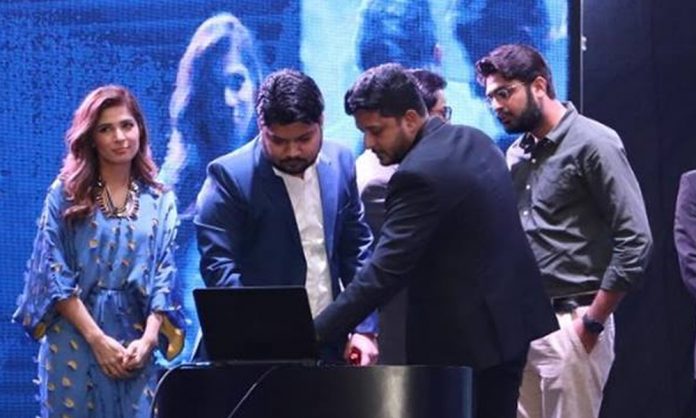 Pak Suzuki held a Grand Event at Pearl Continental Hotel, Karachi in the presence of Pak Suzuki high officials, including Mr. Masafumi Harano – MD Pak Suzuki, Mr. Aamir Shaffi – Function Head Marketing & Sales, and Mr. Fumihiro Sakurai – Staff General Manager Marketing & Sales. The event was packed with surprises for Pak Suzuki customers.
The event began with the official kick-off of "MySuzukiMyStory", Season 2 – the award-winning digital campaign of Pak Suzuki. The campaign gives Pak Suzuki's customers an opportunity to share their personal stories and experiences about how Suzuki vehicles made their lives better. Season 2 of this campaign is a sequel to the successful pilot season executed last year.
Pak Suzuki also celebrated their milestone of producing 2 million units in Pakistan with their customers by holding a Grand Lucky Draw with exciting prizes. The Lucky Draw announced 10 winners of Suzuki GR150, 5 winners of Suzuki Mehran, and 1 winner of the Grand Prize of the night, Suzuki Vitara.
To further facilitate Pak Suzuki customers, Pak Suzuki also launched its customer service initiative – the Courtesy Car. Courtesy Cars will be extended to those customers whose cars would require staying at the dealership for some days for service.
The event finally headed toward the unveiling of yet another exciting product for thrill-seeking bike riders in Pakistan. Pak Suzuki introduced world famous Street Sport bike, Suzuki Gixxer. Designed on Japanese standards, Suzuki Gixxer is popular in the world for its style, sophisticated appearance, and exceptional performance. It has won a number of accolades around the globe, and is expected to hit Pakistan's roads in the same fashion.
With these initiatives, Pak Suzuki looks forward to contributing further toward strengthening its bond with Pakistan's customers, and to remain a market leader in the automobile market through its value-packed products.