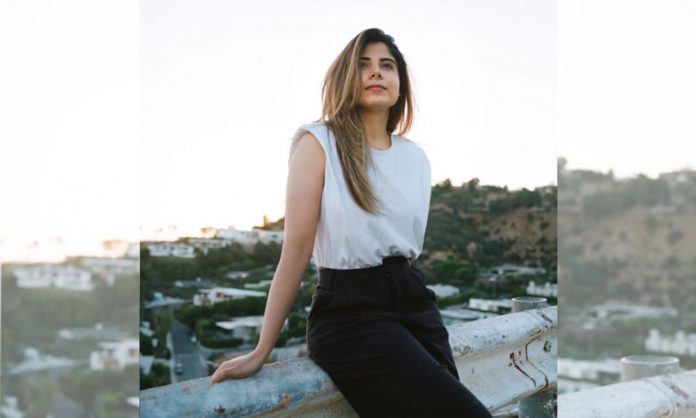 The Pakistani Filmmaker Urwa Zubair talks about identity, life after death, and female experience in Pakistan and Hollywood.
"I saw a painting in an art exhibition where two women were sitting on a train, their foreheads touching. Everyone thought they were romantically involved. I felt they were the same person – the body and the soul. The film Silver Cord was inspired by this very painting," says Urwa Zubair, a female Pakistani filmmaker.
The brains behind Silver Cords, Urwa Zubair, talks about how she beliefs that a human is not a single entity but rather a pair of two; one is the body and the other soul. The former staying behind while the other transcending to heaven. And thus, she says life is not about a pre-existing formula given by the society of 'degree-job-marriage-kids-retirement.' In fact, for her, it was central that human beings abandoned this tunnel vision approach of life and explored the inevitable reality – the purpose of one's existence.
The journey of the filmmaker
The philosophical minded Urwa found herself pursuing filmmaking thanks to Christopher Nolan, Mira Nair, and Alejandro Inarritu. After doing her bachelor's from a Pakistani university, she decided to do her Masters from the USA. The dream of making her films got one step closer when she entered Columbia College Chicago. Once attaining the Master's degree, she joined the world of Hollywood.
But Urwa Zubair is, at the core, a Pakistani who does not believe in abandoning her Pakistani self just because she is now in Hollywood. The Pakistani in Hollywood advocated that it is a time of diversity where she does not need to choose one. The world has changed from Mira Nair's movie getting rejected since it did not have a white lead actor to witnessing shows such as 'The Big Sick' and 'Rami.'
It is not about leaving oneself for another, and one cannot, considering the experiences are poles apart and yet tied to one another. Zubair mentioned that the female experience in both countries is entirely different. And since the more significant part of her identity comes from having grown up with Pakistani traditions and culture, her experiences cannot be merged or abandoned. They have their unique take, and they are a story that only she can tell.
Identity – It is your Strength
The concept of identity is, in fact, essential for her. She stated that we need to internalize that our identity is our strength. The identity that the South Asian culture gives us is something that we need to tap into instead of allowing ourselves to be culturally appropriate.
And this is exactly what she does in Silver Cord, tapping into her religious beliefs (that of Barzakh – life after death), and exploring or testing them through the lens of her knowledge and personal opinions.
Another of her projects, the upcoming Bani, has a similar approach to her beliefs. In exploring the social issues of the gender gap and gender discrimination, she experiments with her understanding of feminism. Through Bani's storyline, she not only presents her personal belief on feminism but also tries to get to the roots of why these social issues of gender discrimination and gap exist in the first place.
By discussing such ideas through the medium of film, the Pakistani Filmmaker hopes to humanize the 'other' perspective. So, for instance, she says, I do not agree with a lot of practices in the name of feminism in Pakistan, but does that make an absolute feminist, their belief and their ideology, wrong? Who am I to judge that?
The Filmmaker was a part of the 2019 Albert P. Weisman Award Exhibition and Chicago Feminist Film Festival as well. And this is enough for us to know that this creative Pakistani with her unique perspectives and experiences is all set to rock the world, and we wish her all the best.