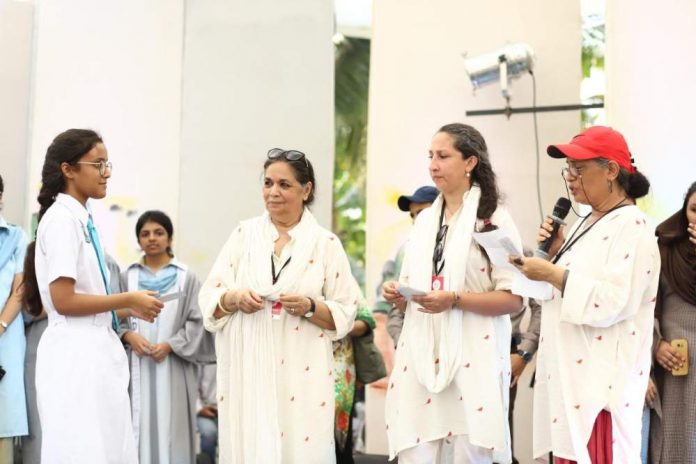 [Karachi: 8th October, 2019] Pakistan's number one selling biscuit brand, Peek Freans, sponsored "Tamasha Ghar"- a fun filled event with free entry for everyone, that included Open Mic Sessions, Mime and Clown readings, and Live Theater for children on the 28th & 29th September at the Governor's House, Karachi. The event was part of "Sheher-e-Fun"- a children's festival organized by "Pursukoon Karachi".
The purpose of the event was to enable change and make children from local schools understand how they are responsible for their city in an interactive environment. The event also provided powerful networking opportunities and a platform for the exchange of different ideas on how to make Karachi better.
In the Open Mic Session, students were given the chance to showcase their talents in front of a live audience. Through poetry recitals, singing and playing instruments, kids got numerous opportunities to show off their artistic skills. Students who participated were given goody bags by Peek Freans as a way to appreciate their efforts.
Speaking at the event, Peek Freans' Marketing Head, Ayesha Janjua said,
"It's all about creating a space for children to have fun and express their creativity in a supportive environment. Peek Freans' aim is to spread joy among kids and help them understand and express their feelings about their city, "Karachi", all while keeping it full of fun and entertainment. It also provided them with a great opportunity to be exposed to genuine displays of art and humanity."
"Tamasha Ghar" provided a fantastic variety of entertaining and holistic activities for children all of whom came from different backgrounds, thus enabling the brand to promote diversity and inclusion. The turn-out at the event affirmed the need for such interactive activities to be arranged for children in the future.