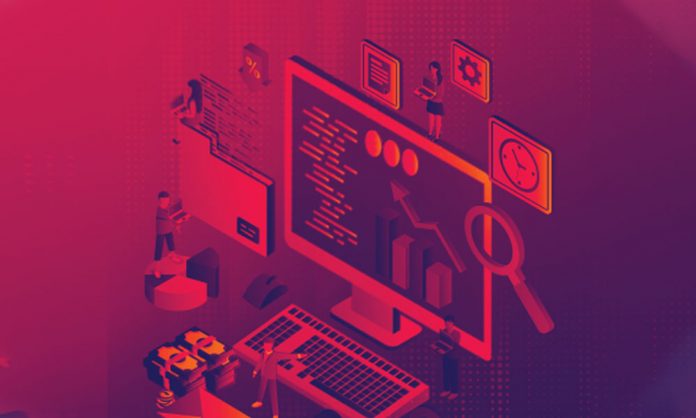 I've seen Pakistan's consumer economy evolve dramatically over the past few decades. From the use of unbranded carbolic soap, people have now become aware of what a brand stands for, and the benefit it plays in their lives.
What's also visible is the changing dynamics of consumer connectivity. With 169 million cellular subscribers, 85 million 3G+ subscribers, and 87 million broadband subscribers,1 the way Pakistanis connect and consume information has changed drastically compared to the 90s.
It's worth a pause to stop and reflect on how the consumer landscape of Pakistan has transformed. When speaking to brands, I realized that many aren't asking themselves — "Are the marketing practices that got us here enough to carry us into the future?"
The mindset shift needed for the future
Advertising in Pakistan seems shackled by invisible rules from another era. Even though marketers live in the new age of digital along with their consumers, advertising budgets seem to follow a standard formula, based on campaigns that worked in the past.
Most marketers tell me they want to improve ad performance, but continue to do more of the same while expecting dramatically different results. At the same time, these teams question the impact of digital on sales. I've realized our industry believes Pakistan has limited internet penetration and poor access to smartphones, thus thinking digital won't have sufficient reach.
But with 50% smartphone penetration, times are changing fast. To keep up, we need a mindset shift away from "the way things have always been done", into a future embracing what digital can offer brands of today.
Perhaps a good place to start is by questioning the invisible rules of marketing found in Pakistan's advertising landscape.
Myth #1: TV is the best way to spend my media budget
Despite living in an age of information, many marketers in Pakistan still rely on gut feelings and past experiences rather than embracing data and experimentation. Which means default assumptions from the past drive most decisions about the future.
Perhaps this is why large TV spends remain unchallenged. We see 65-70% of current ad spend being allocated to TV by default in Pakistan.2
Even though digital provides unmatched access to data and analytics to prove whether "it works", many still trust TV as the best medium to reach their audience. When probed further, we hear common responses such as "TV works", "it's visible", or "it has the highest reach".
So we dug into the data and found that in Pakistan, most brands only leverage 20%-30% of the available reach on YouTube among their target audience.3 Over 90% of the campaigns don't capture their full target audience because of low funding. Thus, many brands don't realize the potential reach awaiting them on YouTube.
Myth #2: Allocating budget to digital doesn't drive sales
Many marketers question the ROI of every dollar spent online. As they should! But ironically, brands could spend millions on TV without asking these same questions. They simply give TV a pass, believing it works.
TV may work for reach and awareness on a mass level, but it only provides limited post-buy data. While digital provides accurate and real-time measurement, not only around media metrics, but also on brand KPIs.
To demonstrate what digital can provide, our analysis found over 95% of YouTube campaigns in APAC drove significant lifts in brand metrics like awareness and consideration,4 with 89% of campaigns on the platform helping to drive a significant offline sales lift.
Analysis of YouTube brand campaigns in Pakistan
Myth #3: To do more, we need more budget
Another common belief on the marketing floor is, "more budgets yield better results". But from experience, we all know this isn't always true.
A better approach is to question our default media allocations. Making informed decisions based on data and optimizing returns without going deeper into our budget pockets.
Perhaps with this approach, a platform like YouTube in Pakistan — that has a reach of over 36 million people,5 and watch time that has grown 45% from 2019 to 2020,6 would be the most beneficial.
YouTube in Pakistan
How Nestlé Pakistan challenged traditional thinking
Recently, Nestlé Pakistan decided to challenge some preconceived rules to truly understand the impact their media campaigns have on sales. Partnering with Nielsen, Nestlé Pakistan conducted a Marketing Mix Modeling (MMM) study to see whether their overall channel mix was working to drive incremental sales.
The company focused on their Cerelac brand, a nutritional cereal for children. Historically, Nestlé had leaned into traditional media to reach Pakistani moms and boost offline sales. With this MMM study, Nestlé wanted to know whether Cerelac ads reached moms efficiently, if their digital spend was too much (or too little), and whether they were on track to boost sales.
The MMM study analysed two-years of brand activity, which included studying media investments, impressions, sales volume, and revenue across TV and YouTube.
The results uncovered a 67% incremental increase in sales per dollar on YouTube than TV.7 Additionally, the study revealed that even without increasing the overall media budget, they could improve the incremental sales per dollar by 21% by simply reducing the dark periods of online video. Having constant coverage on YouTube could generate 40% more impressions per week than the 2019 average.8
Armed with this information, the team at Nestlé realized they don't necessarily need larger budgets to drive more sales. They have since taken a more data-centric approach, rather than only relying on their past experience to guide their media strategy.
An MMM study should not be a one-off exercise, rather brands should constantly question how their media mix drives sales, and experiment with new channels to keep up with ever-changing consumer behaviors.
These results back up many MMM studies conducted in the region, including a similar study from Nestlé Australia, where across more than 93% of the cases, YouTube had greater incremental sales per impression than TV.
So here is just one (and possibly the first example) where a brand team decided to challenge their default assumptions and relied on data and the will to experiment versus adopting an "it worked in the past" mentality.
Regardless of how they adapted their strategy, based on the results, the brand's approach in the future will be more attuned to consumer behavior and the current reality. More importantly, they learned the importance of making every dollar count by using data to make informed decisions, which will guide all future campaigns.
As Nestlé's tradition-challenging experiment shows, sometimes it pays to pause and reflect. To rely on data and experimentation and to challenge the invisible rules that might be holding you back from moving forward. It's time that budget allocations were done differently.
This article was originally published on Think with Google
About Moiz Syed

Head of Industry, Google Pakistan, Bangladesh, and Sri Lanka

Moiz Syed has spent the last 15 years working as a passionate marketer across eleven countries, managing multiple brands in various categories. As Google's Industry Head for Pakistan, Bangladesh, and Sri Lanka managing Consumer Packaged Goods and agency businesses, Moiz is keen to understand what the future might look like for brands in Pakistan if marketers adopt a shift in mindset and break away from traditional forms of marketing and advertising.