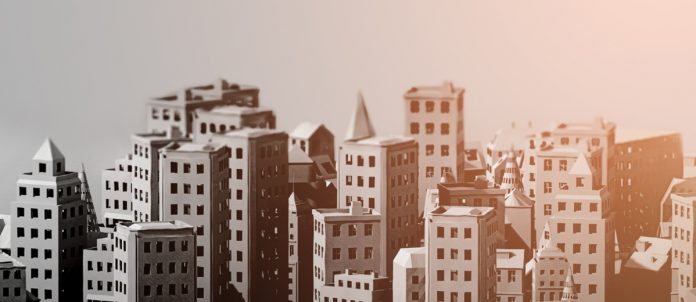 As originally published in Synergyzer Issue 2 – 2016: 'Breaking the Mold'
Faisal Zahid Malik is presently the Editor of Pakistan Observer, an English language newspaper published from Islamabad, Karachi and Lahore. Faisal studied at Punjab University, Lahore, graduating with a Master's degree in Journalism. He started his professional career with the Weekly Hurmat, after which he joined Pakistan Observer as an Executive Editor. He is a member of various societies including the All Pakistan Newspapers Society, Council of Newspapers Editors and the Islamabad Chamber of Commerce and Industries.
What is Pakistan Observer's business model? Can you provide the readers with a brief history of the evolving print business models?
For now, Pakistan Observer, like any other leading print daily, emphasizes on advertising revenue by catering to a large English speaking audience having interest in brands and retailership. Pakistan Observer generates about 80% of its annual turnover through this model from ad spend. We expect the revenue slab to expand upward as Pakistan Observer maintains market competitiveness.
This business model is the most successful industry-wise. It was developed in the last half of the nineteenth century as the market dynamics began to change due to the industrial revolution; high wages, more jobs, and growing literacy created massive social changes. Naturally, newspapers began changing their patterns to serve this larger mass audience; more departments and sections were established to meet the demands of a growing population and changing interests.
During this shift, papers were sold at a very low price, as businesses came forth to promote their new, mass-produced finished goods amongst readers. This altered the business model putting more emphasis on advertising revenue. During their first 100 to 150 years of publication, newspapers served only about 15 to 25 percent of the population depending upon location, literacy ratio, ranges of economic development, and other factors.
The readers represented the politically, socially, and economically active members of the community. During this time, papers were highly dependent upon circulation sales for their income and the price of papers and subscriptions were very high. Moving forward, we are seeing another shift in the business model, as more and more publications are going digital in a bid to cater to the audiences online.
"In Pakistan, India and even in Brazil, the print industry is still healthy."
In a country like Pakistan where English is the second language, how does an English newspaper makes inroads and whom does it target?
A fact which fuels the English newspaper industry is that almost 49% Pakistanis speak English; some 10,000,000 people. What does it mean for us? Well, most of these English speakers hail from the affluent class, meaning they have the potential to purchase not only basic life necessities but luxuries as well.
To cater to this class, the content needs to be tailored accordingly. So, if you do a comparative analysis between English and Urdu newspapers, you will find a lot of distinctions in the ways news is portrayed.
English newspapers are generally perceived to be more ethical in contrast to their counterparts of other languages, are considered less melodramatic, not wasting extra space on defamation, gossips, and crimes –three elements more commonly observed in Urdu tabloids. English newspapers operate in a dynamic environment with needs and preferences of readers changing continuously. In such an environment, publishers/editorial teams continuously look to innovating, engaging and interacting with their readers on a real-time basis, through their personal social media accounts.
Print is mainly dying out in developed nations. Why do you think English newspapers are still doing well in Pakistan? How is the industry in Pakistan different?
Yes, print certainly consolidating its network in the US and major European countries, but in Pakistan, India and even in Brazil, the print industry is still healthy. I think the reason for English newspapers thriving in Pakistan is the fact that the English language press commands a certain premium since brands and advertisers automatically value anyone who can read an English Newspaper.
In the past few years, the gap in the advertising rates between English and non-English publications has been narrowing, because of the rise in purchasing power across the country. Irrespective of the growing advertising rates, we witness a strong print industry probably because of low internet penetration rate, which has reached 16% almost but is still on the lower side. So we do have the new generation, which prefers to go online for the news, but a strong digital presence for leading newspapers ensures that the readership remains loyal to them.
Secondly, newspapers in local languages still have a large readership, especially amongst the labor community across the country. They may not make much contribution in terms of advertising revenues, but niche targeting through limited distribution ensures these papers to survive by making decent profits.  Then, unlike other countries, in Pakistan you find that newspapers are delivered to readers homes. This ease of access enables the industry to reach consumers across major regions.  All these factors make this industry more dynamic, which is quite a different proposition from that in the west.
"Either settle for a bland, boring copy and watch readership fall off, or get together with your design team to create vibrant material that engages larger audiences."
What is the biggest threat to the industry? How do you think print will survive in Pakistan?
The biggest threat to the print industry is from online media. But there is still a very long way to go for the internet to penetrate to various socio-economic classes across the country.  Then there is the issue of internet speeds, and computer literacy to take care of.  For now, the challenge from the digital side is weak, but we definitely expect it to grow, especially since there is rising usage of smartphones and mobile internet amongst the younger generations.  It is a sort of innocence to think that print will survive forever, but there are ways in which we can prolong its functional existence.
One major area of concentration, which we have noticed in recent years, is cutting down of certain expenses to ensure that publication churns out enduring profits. Print Publications typically incur expenses for higher circulations under the following heads: Production/Printing, Public Costs, marketing, and distribution. For e.g. to keep costs down, publications can outsource their printing, and it is possible the entire printing industry could be rolled up and separated from newspaper companies in the next few years. We can prolong the print industry by capitalizing on other revenue streams. Since our greatest threat is the digital age, it is only normal to accept it and jump on the bandwagon by taking print publications toward the growing online readership. Most local newspapers and magazines have been ramping up their internet and mobile presence to generate revenues using their original content. For now, digital wings of print publications are not significant contributors to revenue, but in time we will see a shift, just like we do in the West. Such initiatives will ensure the industry's survival in the coming years.
What, in your opinion, needs to be done to make people realize the power that print still holds in terms of content versus other mediums?
Even during these changing times, newspaper readers seek out original, agenda-setting news with global insight and analysis through competent journalism. And basically, that is what newspapers and magazines offer over other mediums. Also, I believe what's missing in some mediums is the inter-connectivity; the thread between media and the reader. Every community has news and values, but it's the local newspaper which digs into the community, learns what's important, and produces relevant copy that informs and engages its readers. The best way to make people realize that print still holds greater relevancy in terms of content is by producing content in ways it jumps off the page. Either settle for a bland, boring copy and watch readership fall off, or get together with your design team to create vibrant material that engages larger audiences.
Content seeding is something used by government and international organizations to propagate their agenda and have their influence on the populace. What policies does Pakistan Observer have to filter this?
You need to realize that across the world, media is influenced by a few external factors i.e. Government, Advertisers, Interest Groups, Other media and Community concerns. Just as an example, sometimes advertisers are not afraid of using their financial muscle to protest what they perceive as unfair treatment by the news segment of the mass media. They try to influence content by stopping negative stories about their brand which have no concrete evidence, and at times they do succeed.
Content seeding is altogether another matter, and at Pakistan Observer it is left entirely to the discretion of the Editorial team. We have a very open policy in place. If your content is credible, backed by facts and other evidences, then we publish it, either with disclaimers or with the writer's name. This practice is for every type of organization, be it government, businesses, NGOs etc. At the end of the day, our job is to get the truth out to the masses. How they perceive it, is left at their end. We are not in the business of shaping opinions, although that is exactly what we, as an industry, have actually become.
"Our job is to get the truth out to the masses. How they perceive it, is left at their end."
What was the effect of PSL on overall ad spending on print medium? If you feel it was ignored, why was this the case in your opinion?
Around PKR 1 billion were spent on organizing the inaugural PSL tournament, but in my opinion, marketing budgets, of all the teams and the governing body, were primarily focused on TV viewership.
This is due to a few factors, first which is a fact that since it was a globally televised event, the best way, in the minds of the marketers, to reach target audience was through the same medium. Then, in the past couple of years, we have seen a trend where marketers usually neglect the power of print in favor of electronic and digital mediums.
I think there needs to be a shift in the mindsets of these marketers. The print word is still perceived as more credible to many people than anything on the web. It goes to the old adage, "If someone invested enough to print and mail it, it must be important."