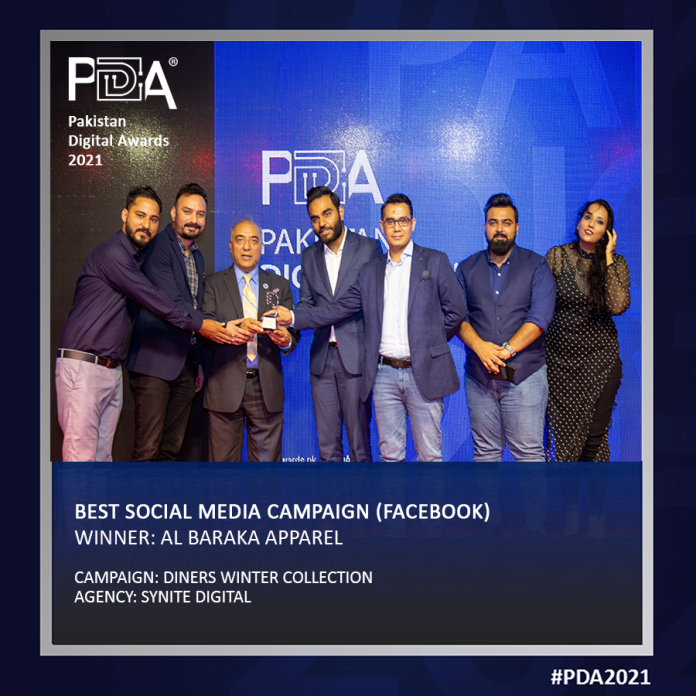 Synite Digital, a leading digital marketing agency, has won the Pakistan Digital Awards 2021 in the category of "Best Social Media Campaign (Facebook)" for their outstanding men's winter campaign #TheMeasureOfAMan for Diners, the clothing brand.
The Pakistan Digital Awards (PDA) is an annual event that recognizes and celebrates excellence in the Pakistani digital industry. The awards honor outstanding digital work across various categories and provide a platform to showcase innovative and creative digital campaigns in Pakistan.
The #TheMeasureOfAMan campaign by Synite Digital for Diners was aimed at redefining masculinity in Pakistan by highlighting that true strength lies in the ability to embrace emotions and vulnerability. The campaign resonated with the audience and generated massive engagement on Facebook. The campaign's success was a result of a well-planned social media strategy, creative execution, and a deep understanding of the target audience.
Apart from winning the award for Best Social Media Campaign (Facebook), Synite Digital also won two other awards in 2021 for their outstanding work. They won the award for "Best Social Media Campaign (Twitter)" for Pakistan Stock Exchange and "Best Short Form Web Video" for Suzuki Pakistan. These awards are a testament to Synite Digital's commitment to delivering exceptional digital marketing campaigns that meet and exceed the expectations of its clients.
Synite Digital is a part of the Synergy group led by Ahmed Kapadia, a well-known name in the Pakistani advertising industry. Emaad Ishaq Khan is the Executive Director of Synergy Dentsu and Synite Digital and oversees Synite's operations. Under his leadership, Synite Digital has become one of the leading digital marketing agencies in Pakistan, providing innovative and creative solutions to its clients.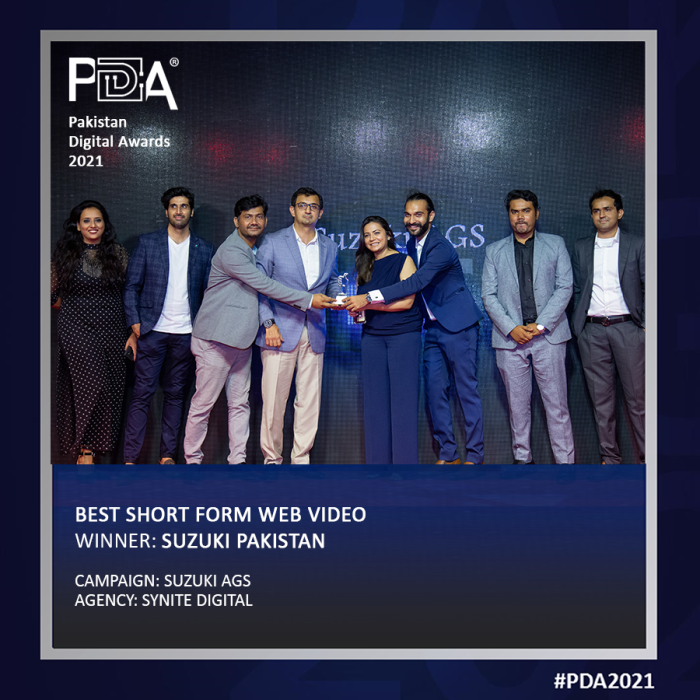 Winning the Pakistan Digital Awards 2021 is a significant achievement for Synite Digital and a testament to their expertise in digital marketing. The agency's outstanding work has been recognized not only in the Best Social Media Campaign (Facebook) category but also in other categories such as Best Social Media Campaign (Twitter) and Best Short Form Web Video. Synite Digital's success is a result of its deep understanding of the Pakistani market, its innovative approach to digital marketing, and its commitment to delivering exceptional results for its clients. It is safe to say that the company is one of the leading marketing businesses in the country and these awards are a prestigious addition to their already long list of accolades.