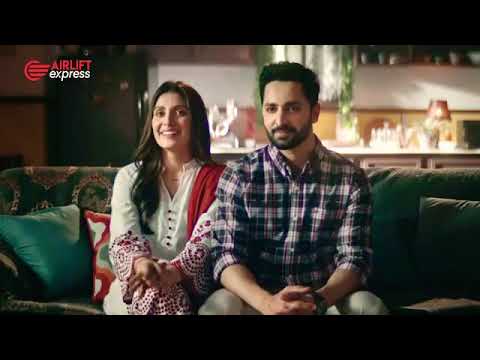 Although a host of campaigns are created, very few leave their mark with their brilliant concept, immaculate execution and superb visual strategy.
So what is it that makes one campaign a success story and another, a tale of disaster? To assess the causes that determine the fate of a concept, we took critical evaluations from marketing and advertising professionals on the Airlift Express TV commercial.
Following is their analysis on how they view it.
OSAMA HASEEB KHAN
Associate Creative Director – Design
ADCOM LEO BURNETT
In this competitive world of technology, coming up with such a smart solution is no doubt an ideal way to bring ease to customers, keeping in mind their needs.
This TVC holds a very strong message and is targeting the right audience with the right amount of wit required for the audience to be able to connect with the message.
The pandemic has changed our lifestyles in too many ways, which has made it a necessity for advertisers to focus on creating smart campaigns to connect with their customers and this is exactly what the Airlift Express TVC is doing. Also, changing lifestyles and market trends have made it essential for advertisers and customers to be on the same page, and I think this TVC has been successful in drawing attention to how the brand is providing a door-step solution to its customers.
As far as the production values are concerned, it is impressive how the TVC takes the Aizah-Danish chemistry to the next level and made the communication more effective, simply by choosing a couple the target audience could easily relate to. Overall a great TVC that capitalizes on the opportunities the market is currently presenting.
ZEESHAN RASHEED
SYNERGY DENTSU
The competition gets tougher for online stores as new and improved apps are coming out every now and then, which makes it all the more important for them to connect with the audience at every level, and kudos to Airlift for doing just that with a lot of flair in this commercial.
The commercial quite wittily talks about every family's day-to-day needs and how Airlift Express is making life easier for all. The satire is well spun to grab the audience's attention and hold on to it till the end. The concept is as good as the acting and execution, and the famous Aizah-Danish duo carried it out excellently through their craftsmanship.
The start-up industry in Pakistan is booming and Airlift is one of the leading players that realized the need for door-to-door essentials delivery that came at its peak during the pandemic, and catered to it. Convenience is the name of the game and the ad portrays it beautifully.