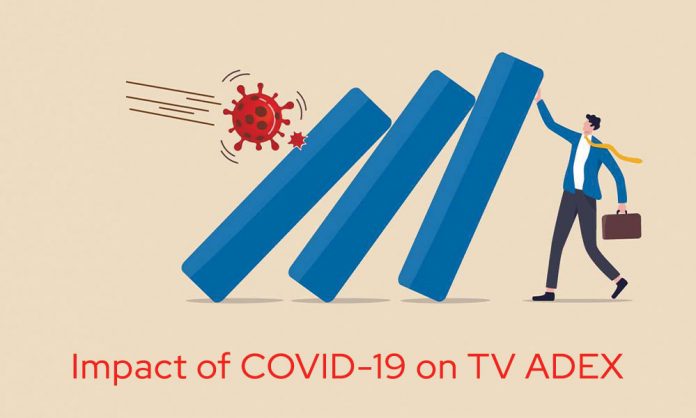 The first wave of COVID-19 had an impact everywhere.
A number of consumer categories and brands stopped advertising on TV completely and resumed only in the later part of the year.
COVID-19 was a new phenomenon to the whole world and hence, not many advertisers were aware of the right way of navigating through it.
The overall TV ADEX remained almost at the same level during 2020 compared to 2019, i.e. around PKR 37 billion, only showing a reduction of 2%.
PSL caused a surge of ADEX during February and March 2019. This factor is absent in 2020.
The spend seasonality was almost reversed due to the impact of COVID-19, where FMCG brands started advertising after being off-air for the initial quarters of the year.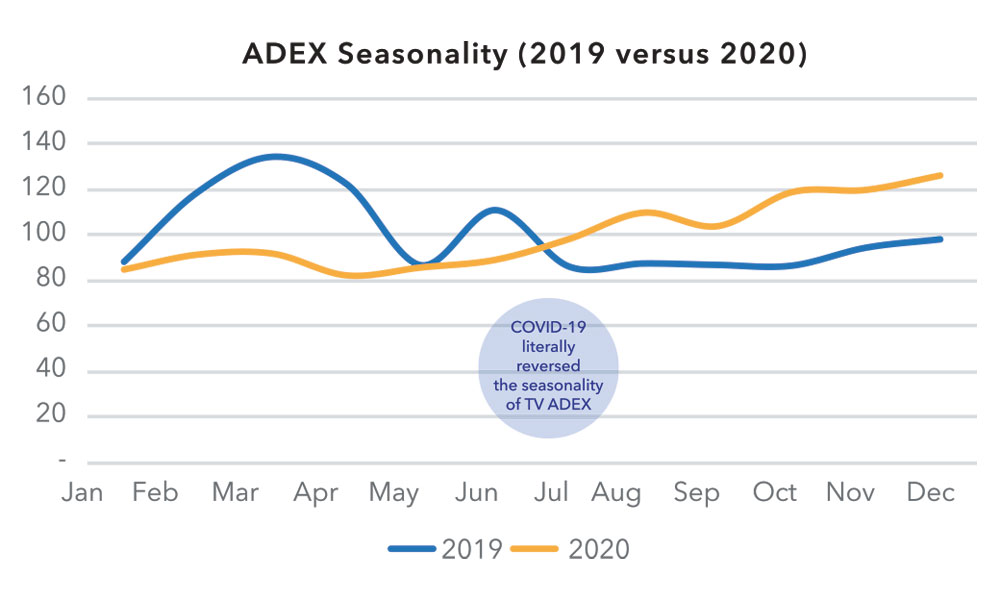 TOP 15 ADVERTISING CATEGORIES ON TV
The year 2020, impacted by COVID-19, can be divided into four phases: Pre-COVID, Wave 1, Flat and Wave 2.
Aside from a few exceptions, the top 15 categories, in general, remained the same.
Some of the product categories improved their ranks. For instance, the construction sector jumped up by four places when compared to 2019.
Financial services category slipped down to 10th position in 2020. Of course, the 5th position in 2019 can ab attributed to PSL which kept it more active.
Also, apparel advertising was out of the list this time but it was very active on digital platforms.
Government of Pakistan and its allied bodies made it to the top 15 advertisers with their public awareness campaigns including COVID-19.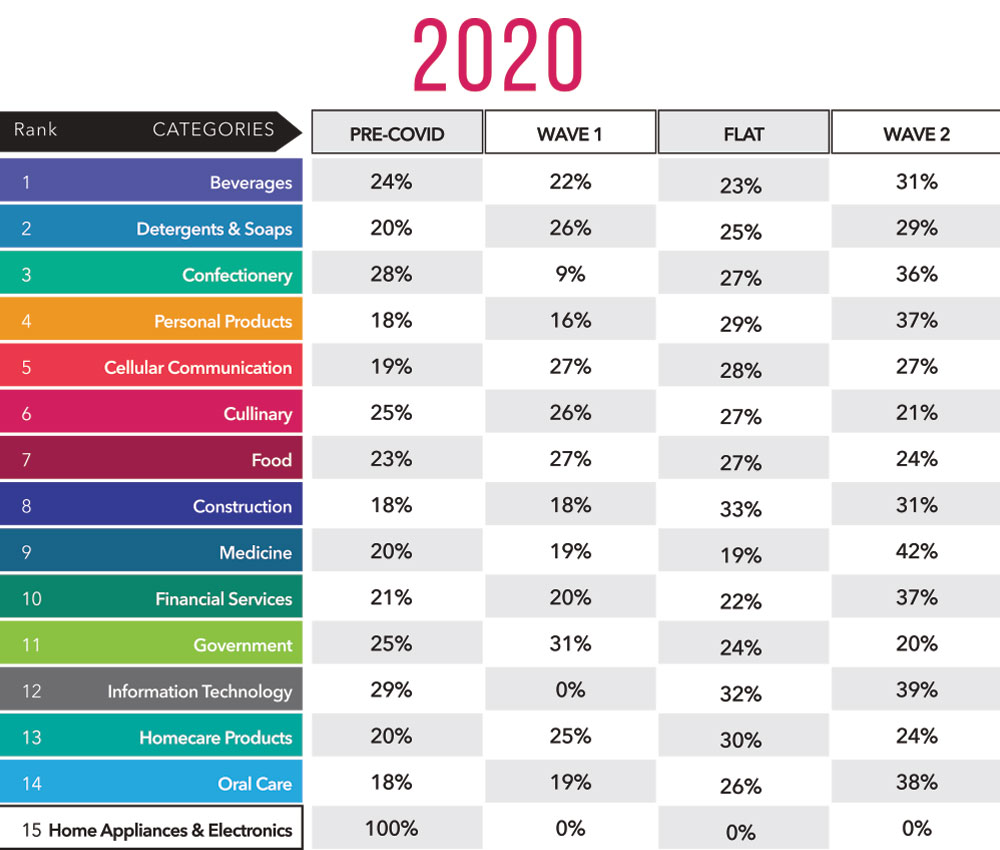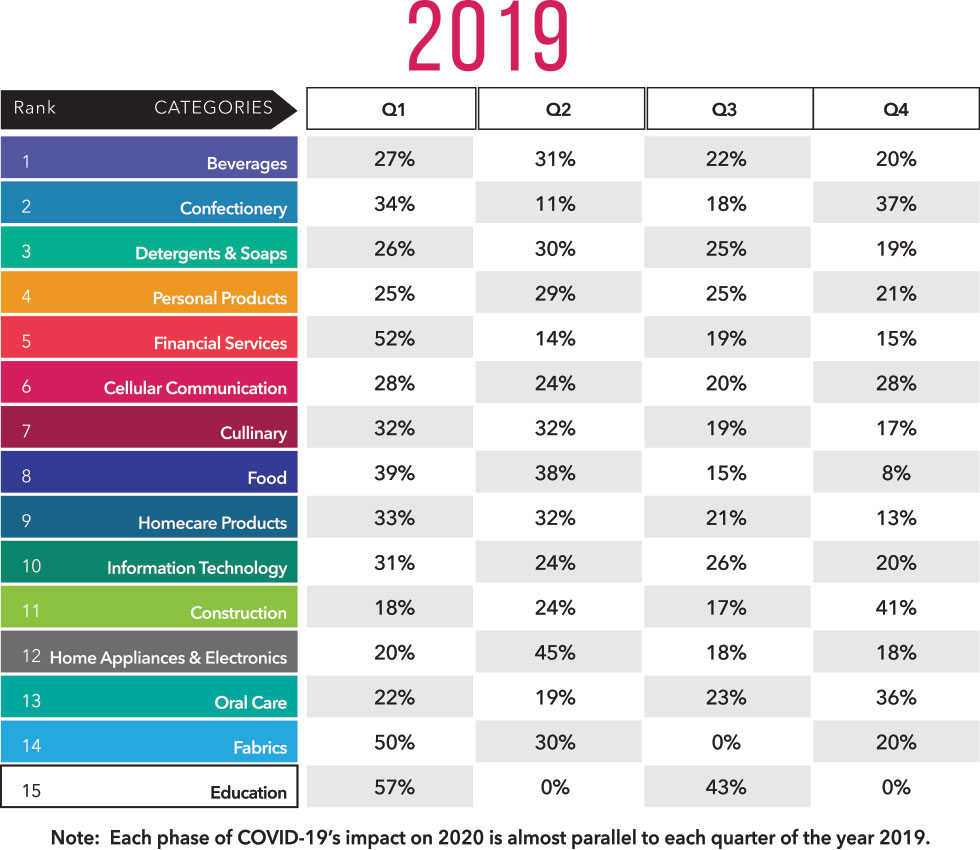 TOP 15 CATEGORIES: ADEX GROWTH
out of 41 broader advertising categories 25 decreased their spend and 16 categories increased their spend
There were some categories which did not advertise in 2019 but these categories advertised in 2020. Two of these include:        1. Government         2. Pharmaceuticals
Some of the advertising product sub-categories have shown massive growth, these includes: a) Protective products like hand sanitizers and surface cleaners, b) Products that have perceived benefit for health like flavored milk, c)Products that got more attention due to lock down including mobile apps,flours etc. d) Cement became another exception in high spending categories on advertising as a result of the government's initiative to facilitate the labor class.