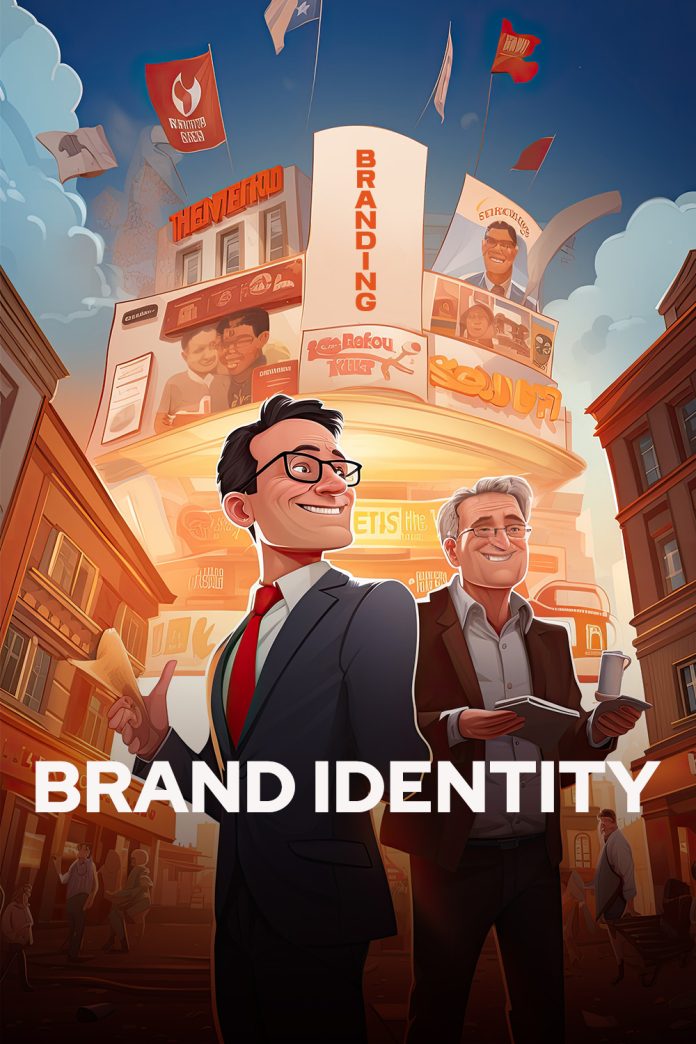 Brand identity, in fact, reflects the spirit of your company and is expressed and communicated through the visual elements of your brand, like your logo design, colour palette, fonts, and icons. A strong brand identity helps your customers to feel connected to the brand and your company's mission. It also becomes a real differentiator for your business, essential for building brand awareness and recognition within your target market.
Keeping in view the importance and significance of branding and its impact on customers, political leaders also started developing branding strategies with the help of friends in advertising agencies. Following their suggestions, the politicians concentrated on external appearance, of which cloth was an integral part – Gandhi, for instance. To reach the illiterate poor masses, Gandhi branded himself as a 'half-naked fakir' because he wanted to convey a message through images more than words — by the way, he was a very bad orator.
British Anthropologist Emma Tarlo has remarked that the external appearance of a mature Gandhi, so idiosyncratic in the Indian context of the time, was a continuous and deliberate process of self-definition and construction. In his early days, he adopted a standard Western style of dress, which remained his attire throughout his South African stay. For the first time, he appeared in an Indian dress in public in 1913 at Durban. As a mark of his manifestation of grief for miners killed during satyagraha, Gandhi presented himself, head shaven, dressed only in lungi and kurta.
Maulana Abdul Hamid Khan Bhashani was a popular Bengali politician. He was popularly known by the honorary title Mozlum Jananeta (Leader of the Oppressed) for his lifelong stance in advocating for the poor. He gained nationwide mass popularity among the peasants because he wore Lungi/ Kurta and a special cap – a dress worn by the villagers which helped him to popularise his brand among his target customers (voters).  Owing to his political leaning to the left, he was also called 'The Red Maulana. His distinctiveness was well recognized and duly acknowledged by the customers (voters).
Branding of political leaders in Pakistan is a relatively new phenomenon. There was a time when Quaid-e-Azam Muhammad Ali Jinnah and Liaquat Ali Khan were in a position to lead the nation wearing neatly stitched expensive suits and sherwanis. People would listen to Quaid-e-Azam even if he spoke in English – a language alien to the masses. Those were the good old days when people looked for honesty and integrity in their leaders – and fortunately, they had such leaders.
The scenario changed as the quality of honesty and integrity gradually started disappearing from leaders, forcing them to opt for political branding keeping in view the demands of their customers – I mean voters. In other words, perception or image started playing an important role in the formation of a political brand, and therefore, the principles of human branding, when applied to political marketing, added to the brand personality of a political entity – Zulfiqar Ali Bhutto (ZAB) is an example.
He introduced his brand of public meetings by shifting from the traditional style of addressing public meetings to a completely theatrical one. Instead of the neatly stitched Sherwani and Jinnah cap, he started wearing shalwar-kameez – a dress worn by the masses of the country. Moreover, while speaking at a public meeting, he would often unbutton his shirt sleeves and say, "There are two Bhuttos in Pakistan; one me and the second you."
ZAB's deliberate and calculated appearance, emotionally-charged voice, and the language of the masses were enough to charge the crowd. His brand of politicking really worked, and undoubtedly he was among Pakistan's most charismatic leaders who ruled the minds and hearts of the people of Pakistan even after his execution. The charisma continued, which enabled PPP to win the general elections after his death.
Reportedly on the suggestion of a CEO of an advertising agency Benazir Bhutto also changed her image of Pinky to the 'Daughter of the East'. She started wearing Shalwar/Kameez and covering her head with a dupatta. To win the market consisting of an overwhelmingly Muslim population, she preferred to wear green Kameez, a colour which is a symbol of Islam. She also started attending cabinet meetings and public meetings with a Tasbeeh in her hand. She launched into the Pakistan political arena with this brand which really worked and made her the first Muslim woman prime minister in the world.
So is the case with Imran Khan. On the advice of his promoters, he changed the image of a flamboyant man to a commoner to win over the common lot – his main customers i.e. voters. He started wearing Shalwar/Kameez and Peshawari Chappal. This typically local brand of IK helped him to win the 2018 elections. Even today, his brand is valid, and he's still the centre of power politics in the country.
In short, the significance of branding strategies deployed by political leaders in recent times cannot be undermined. Brand strategies are developed keeping in view the selling features that are matched with the consumer needs and psychology; it gratifies the emotional needs of consumers. According to recent research, similarly, in political marketing, we conceptually require appropriate models that better define the brand and political party analogy. The brand equity pyramid best fits the situation where a brand is equivalent to the political party, and the main objective is to win the consent of the consumer (voter).