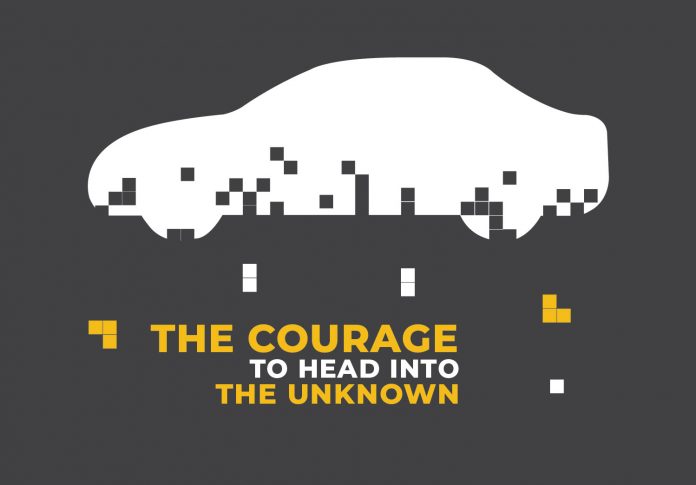 As originally published in Synergyzer Issue 2 – 2019
Faizan Syed, CEO-East River
Your entrepreneurial journey has been from investment banker to electronic media to digital services. What prompted you to get into such a diverse portfolio of ventures?
It was not as much a calculated plan as it was a capitalization of opportunities that presented themselves.
Before relocating to Pakistan in 2012, I spent over 12 years in the USA where I had two distinct careers. The first, right after my undergraduate degree, was in the auto industry (my passion for cars led me here): I worked for General Motors on their Emerging Global Leader Track in manufacturing, sales & marketing and strategy. I then took time off for my MBA in Finance and I switched careers to investment banking with Lehman Brothers and Barclays Capital covering the auto industry. While it came full circle when I got to work on General Motors IPO, it was during this time I realized that it was the path of entrepreneurship that I really wanted to embark upon. Not only that, I wanted to embark upon that path in Pakistan because I felt I would enjoy it more doing it at home.
So, I relocated to Pakistan in 2012 and as I was getting my feet wet, I was given the chance to build out and run a recently started television channel called Health Television (HTV). I did not know anything about the industry at this point so this opportunity gave me a chance to learn about content, distribution, sales and I was able to create a channel that targeted a niche audience with unique customized content, all of which was created in house.
Since I had an inclination towards the digital medium, I also focused on building a digital presence for the channel. Our success with creating this presence for HTV (www.htv.com.pk) led friends and family to request our help in creating the same for their businesses. Digital agencies had just started cropping up at this point and it was here in 2016 that East River was born. Today East River is one of the fastest growing digital agencies that manages over 30 brands and is unique in that it is a full-service digital agency with its own production studio.
Somewhere in between you launched the Ziauddin College of Media Sciences. What gap did you see that prompted you? How is it different from other media science programs?
Ziauddin College of Media Sciences came to life a year after I took on the responsibility of the TV channel. After spending a lot of time recruiting and meeting different people in the industry, I realized that the media space was still in its early stages and needed a lot of training and human resource development. Since HTV was linked to the Ziauddin University Hospital Group, I was able to observe firsthand how medical students training took place in the hospital. The same model I felt could be applied to media students and a TV channel. Given that we had the space to accommodate students and their training; Ziauddin College of Media Sciences was launched as a program in Ziauddin University.
This program was the first of its kind in the sense that it offered a laboratory to students in the shape of a live TV channel and campus FM radio station. In fact, with East River in place, they also have access to a directly affiliated digital agency as well as two publishing platforms (HTV and National Courier). This year, we have given degrees to our second graduating batch. Most of these students had job placements in our affiliated companies even before they graduated, which provided them with real-time practical application of their theoretical knowledge.
How has having a media sciences program within the group helped fill gaps in the group's TV and digital portfolios?
It has enabled us to train students in line with market needs while allowing our students to work part time while they complete their degrees. This in turn gives us the much-needed resources and allows us to control the quality of their training.
For example, Facebook has recently amped up its focus on Pakistan and our agency, East River, is taking the lead on the training and development of not only our employees but also our clients. When Facebook teams visit for training, we include our students in this as well. I believe we are the only media college that gives students such an opportunity, allowing them to be far better prepared for current trends.
How is East River different from other digital agencies? What has it gained in its three years of operation?
We have an acronym we use at East River that explains our DNA – CIIKOO. CII stands for CREATIVE, INNOVATIVE, INTERACTIVE and refers to our external facing qualities. KOO stands for KAIZEN, ORGANIZATION, OWNERSHIP and these are our internal team-focused competencies. This DNA has been inculcated in every single function and person in the organization.
In three years, we have managed to get our campaigns shortlisted for awards, win multinational brands as accounts and get listed as Preferred Partners with Facebook and Google. Most importantly we have built a team that is self-sufficient, functioning with complete autonomy and is constantly striving to innovate.
During your entrepreneurial journey, you also launched HibaLife, which you call an 'alternative lifestyle company based on the principles of Sunnat'. What made you get into this venture? What is the target market for it?
During the early days of HTV, I observed that the ratings of a certain show on the channel, which covered topics centered around healing through natural remedies prescribed by the Quran and Sunnah, stay high continuously.
Globally, there is a trend towards herbal, natural and organic solutions for nutrition, healthcare and beauty. Further, there exists a market for unani and ayurvedic focused brands, but there was no brand working on Islamic principles and traditions of Hijaz.
I saw this as an opportunity and launched HibaLife (Hiba means gift). We currently have about nine products that are created with ingredients mentioned in the teachings of Islam and the traditions of Hijaz. We have rolled out products nationwide and have four company-owned centers where experts in herbal medicine tend to all kinds of patient issues as well.
I also created a Faculty of Eastern Medicine at Ziauddin University so it can follow the same format as the Media Science program: Train students at the HibaLife centers while they study and employ them once they graduate. We took our first batch of students in February 2019.
You mentioned a passion for automobiles earlier. Is that something you gave up after you moved back?
Not at all, I would say it's the opposite. My passion has been further fueled living in Pakistan. After I moved back, I restored my first vintage car, and raced in my first ever jeep rally. I have discovered the beauty of this country through various drives and met a lot of interesting people through this hobby.
I decided to keep cars as my passion, and a hobby, and not make it my career. Makes it a lot easier to unwind at the end of a stressful day by doing car things, if you have not been doing car things all day long!
Stay Tuned to Synergyzer!