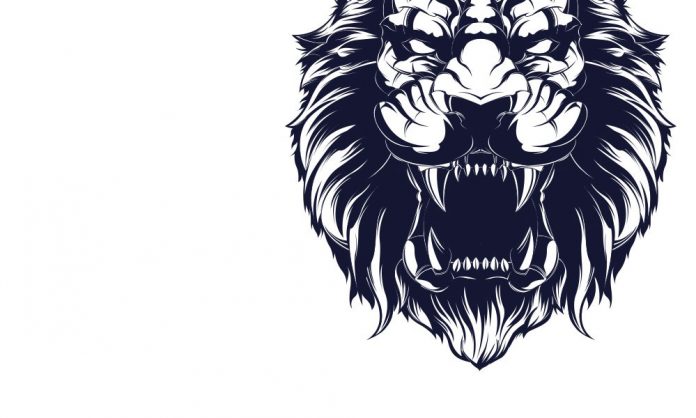 As originally published in Synergyzer Issue 2 – 2019
"You can pronounce Cannes however you want. You can voice it as 'Kaan', 'Can', even 'Cans'. The only way you cannot pronounce it is 'can't'.
-Ali Rez, Impact BBDO Dubai 
As human nature dictates, when we see a successful person, we admire them, envy them, even revere them, but what we do not do is humanize them. We create a distance with them by placing them on a pedestal and unconsciously believing that they have always been at the elevated ground. We ignore the fact that they must have faced their share of struggles; that being where they are is not impossible for others; or that where they are right now is because they had the courage to pursue their goals regardless of numerous obstacles.
Cannes Lions ROAR in Karachi did that. On 11th April 2019, Marriott Hotel witnessed a multitude of events under the umbrella of ROAR. Alongside exhibition of the global winning entries of Cannes Lions 2018, there were two workshops by industry experts, See It Be It, and a Young Marketers Competition. Organized by the Jang Media Group, Cannes Lions ROAR 2019 was a platform for individuals from agencies and advertisers excelling in their respective fields. It brought together various successful personalities in the advertising industry on a stage where they discussed their life struggles. A platform attended by stars of the industry as well as youngsters and university students aspiring for a dynamic future in the advertising industry. It humanized the individuals one would generally hold on pedestals and conveyed the message that as long as one is willing to struggle and remain steadfast towards achieving their goals, nothing is out of reach.
The workshops were led by Ali Rez, Regional Creative Director for Middle East & Pakistan, Impact BBDO Dubai, and Shannon Crowe, freelance copywriter who exited her full time agency life because of her strong belief that more than the agency walls, it is her insights that would take her forward. While Ali has received more than 300 awards comprising of a number of Gold Cannes Lions and Effies, which led to the Big Won Report including him in the 'Top 15 Creative Directors' and the 'Top 10 Art Directors' in the world; Shannon is one of the 50 most awarded copywriters in the world, ranked 8th in 2017. Ali guided the audience through a step by step process on how to increase their chances of winning a Cannes and Shannon's workshop provided a backdrop to her success, where she spoke about her struggles in her professional and personal life, which in the long run acted as the boost she needed to shine at her fullest. She mapped her experiences as a single mother and a passionate copywriter, and concluded with how both aspects of ones' life need to be balanced.
See It Be It, a global program that celebrates women in leadership roles; a programme that only accepts 15 women globally to participate at an arena where they get to learn that challenges faced by women are not very different, selected Hira Mohibullah, Creative Director – BBDO Pakistan, to participate in this year's running.
Atiya Zaidi, having represented Pakistan at the See It Be It platform internationally, realized that the platform allows women to share their struggles more openly; and tells you to accept the fact that it is okay to feel weak after a tough day at work and it does not make you any less of a person. Experiencing this for herself, she decided to bring it to Pakistan because as the name suggests, when women 'see it' they rise to 'be it', which is exactly what each speaker did. They talked about the obstacles in their lives and how they remained determined to overcome them.
From drama writer Asma Nabeel telling the audience about her victory over cancer and how she persevered through the tough moments of her life, to Beenish Umer Adil who lost her daughter Amal to a stray bullet revealing that how sometimes the most tragic events in your life end up preparing you towards being more courageous. Atiya Zaidi's workshop focused on delivering the message that one should excel at work, because the work can move mountains as long as it is done sincerely. Aurora's editor, Maryam Ali Baig; Dr. Zeelaf Munir, CEO – EBM; Seema Jaffer, CEO – Bond Advertising and Ehsan Saya, Managing Director – Daraz.pk talked about their professional struggles as they made their way towards the top positions in their careers. It was a platform where clients and agencies were in agreement of their shared responsibility towards raising the level of Pakistan's creative industry. Each and every talk spread courage and inspiration that ensued from the speakers having faced the challenges life threw their way.
Alongside these few yet awe-inspiring sessions, the Young Marketers Competition also took place. Pakistan Advertising Society (PAS) organized the event in collaboration with Jang Media Group. The stakes of the competition were such that whichever team wins at developing a creative brief for a charity will receive an all-expense paid trip to Cannes Lions representing Pakistan at a global platform. HBL Brand team comprising of Lynette Rodriguez and Wajiha Arshad, were at the receiving end of the award and would represent Pakistan at the Young Lions Competition in Cannes, France
As these continued during the day, the winning entries of Cannes Lions 2018 were on display for the invitees to walk through and absorb the level of creativity candidates need to target to be on the award winning track.
In conclusion, Cannes Lions ROAR was an example that honored and inspired creativity. It was an event that raised the bar of creativity for the Pakistani creative audience and enabled aspirers to connect with their idols on a more human level internalizing the idea that if these successful people can do it, so can they.
It was an event that inspired attendees to be the lions that ROARed!
"Cannes Lions Roar will inspire new connections in the advertising industry. It has already had a great impact and we've had lots of positive feedback from the attendees. It's a huge opportunity to network with experienced practitioners, explore creative ideas and find out about opportunities one didn't know existed. We plan to make it an annual event from now onwards."- Aneek Saleh Mohammad, Cannes Lion Representative Pakistan.  
Stay Tuned to Synergyzer!