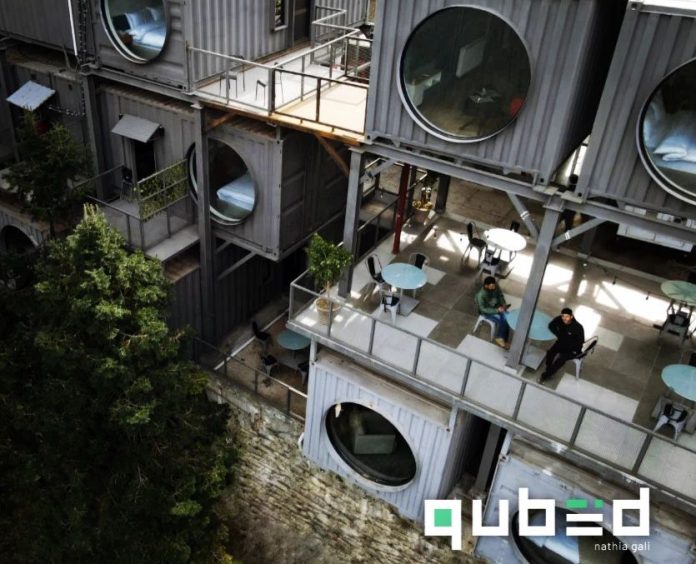 The notions of sustainability and eco-tourism are still foreign concepts in Pakistan. Most of the locals are oblivious to the magnitude of their environmental influence due to their seemingly harmful habits, which they deem insignificant. Pakistan is blessed with abundant natural wonders, yet our people often fail to appreciate these gifts and instead take the natural world around them for granted.
However, to give credit where it's due, we have seen an interest in environmental consciousness from the government's side over the past few years, which has also sparked conversations among the general public, starting with the Billion Tree Tsunami initiative, which was widely appreciated worldwide. The country started seeing foreigners coming to Pakistan, and tourism began booming until came the dreaded pandemic, which wreaked havoc all over the world, and restricted travel. Compared to 2019, Pakistan saw a 22.88% decline in 2020, according to the statistics from Macrotrends (a company based out of Washington, USA).
In 2019, Pakistan tourism statistics saw a 17.4% increase from 2018, which was 990 million but in 2020, it dropped to 765 million due to COVID. During the peak travelling season, we witness heaps of trash discarded at tourist attractions. No river, mountain, or valley is safe from the wrath of our people disposing of their garbage, and this is one of the many aspects of ignorance towards the environment. It's not just about mishandling our surroundings; we are not too savvy with sustainability either. We are clueless about how our carbon footprint is slowly degrading this world, and the sad part is that we don't put any effort into making the required changes.
When everyone, including the responsible organizations of this country, is turning a blind eye towards sustainable practices because of other pressing issues, one company named DAO PropTech – a marketplace that aims to enable Pakistanis to start their journey towards property ownership digitally – has launched a project this year that focuses on sustainable and environmentally responsible tourism named QUBED. The state-of-the-art, sustainably crafted cubed-shaped resort is located within the mountains of Nathiagali, Khyber Pakhtunkhwa. The unique resort is built using shipping containers rather than relying on
traditional concrete structures with a high carbon footprint.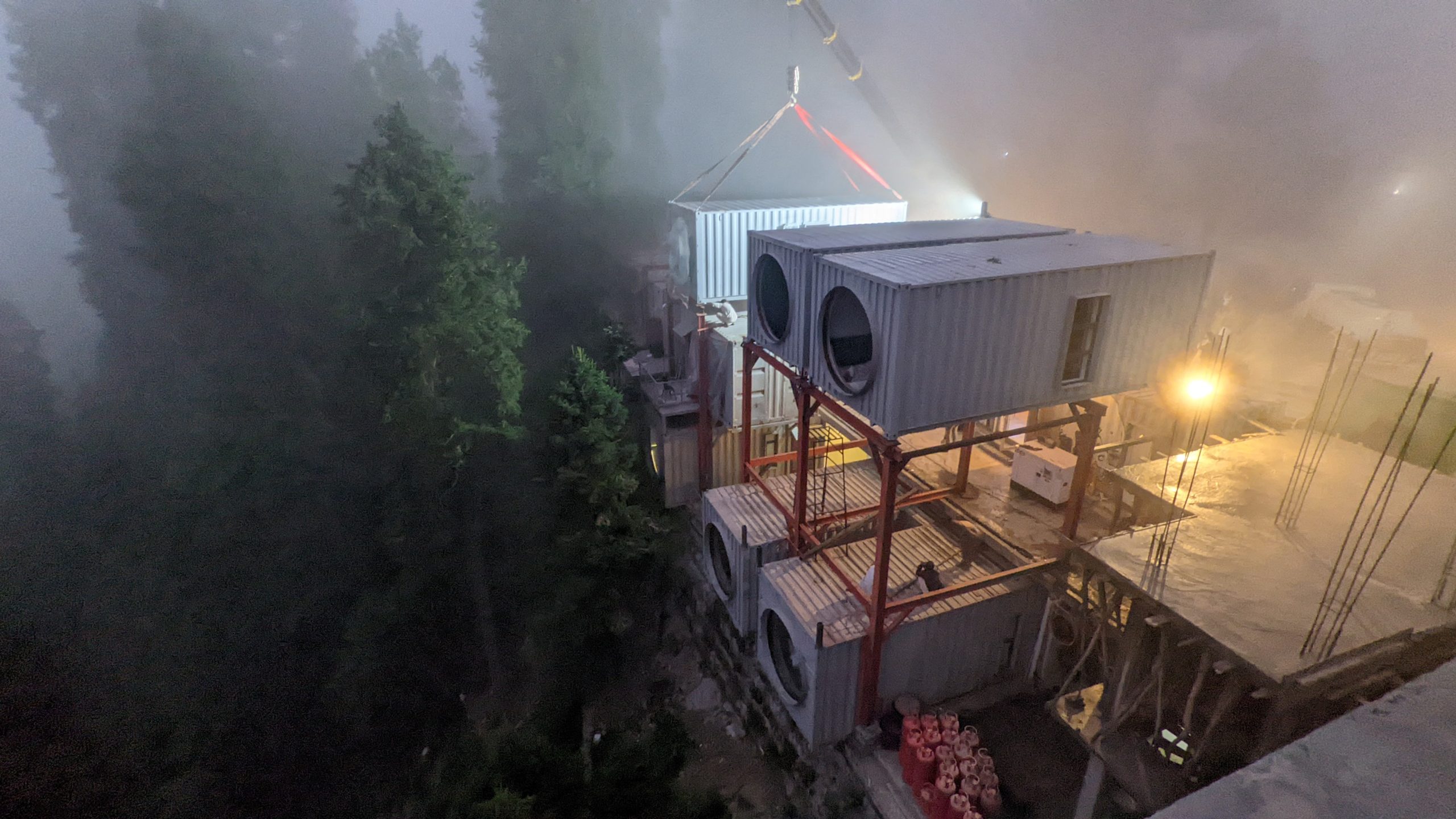 Talking about the venture, Abdullah Khan, Chief Product Officer of DAO, says QUBED is a separate hospitality company that aims to be the leader in sustainable tourism in Pakistan, and DAO is facilitating all the financial investment needed for the first project. "QUBED listed itself on DAO so that people who wanted to invest in the shipping containers could do so. The project is now completed, and the QUBED management is running these containers as a hospitality company." As to what prompted the project, Khan says, in Pakistan, though we have started hearing conversations about the degradation of natural resources, protection of the environment and the adverse effects of climate change in recent years; there are only a small number of people who are bringing sustainable tourism into the discussion.
He says this is because in Pakistan, a normal citizen has a variety of problems, and climate change really does not cut the priority list. "DAO PropTech and QUBED wanted to bring this conversation to the forefront because QUBED was not built with the sole purpose of being different; the company wanted this resort to be a guiding light for the people coming there to stay. "So, our aim was not to build something picture perfect but also to raise awareness among our guests on how important it is to protect the environment," he adds.
And in this case, Nathiagali proved extremely beneficial as it is the go-to location for people coming from Lahore and Islamabad and also due to the fact that the provincial government of KP has been very progressive. "They have very much liberalized tourism," he remarks.
For Khan, the concept of QUBED was ambitious – an aspirational idea – more of a passion project than a business. "It was a lot of ambition with the right ingredients, and then DAO got excited because the people who invested in making it a reality were moved by the idea that it was not just a hotel project but also a way to show their commitment towards Pakistan and the need for 21st-century tourism in the country.
The shipping containers QUBED used to build this hotel were discarded near Rawalpindi once offloaded (since it is costlier to send them to Karachi and then back to China. Hence, they are discarded and scrapped). QUBED recycled these containers and turned them into modern and sustainable living spaces. For the project, the management has also imported an innovative product for water recycling called 'Hydraloop' from the Netherlands. The treatment tanks that look like refrigerators can recycle up to 40% of the water used at the facility. This, Khan says, will enable them to give their guests 'guilt-free showers' during their stay.
Moreover, the team wanted the resort to be modern and digitally run. Hence, they heavily implemented IoT. The eco-friendly resort also gives you a digitally-connected experience where check-ins, check-outs, room service, and temperature is controlled via smartphones. Through this, the company wants to educate their guests about their water and electricity consumption during their stay, along with the carbon footprint they have generated.
Despite the fact that it was a brilliant idea, the team did face tons of problems when it came to getting authorization from the regulatory authorities – from explaining the idea of reusing the containers to getting approval for metal structures, onboarding stakeholders, convincing them, and getting the building plan approved – nothing was easy. "We never thought it would be as difficult as it turned out to be. But there is a natural cost for innovation, so you have to focus on fundamentals. Make sure your value system is driving those fundamentals because there are many grey areas when trying to do a project like this," says Khan.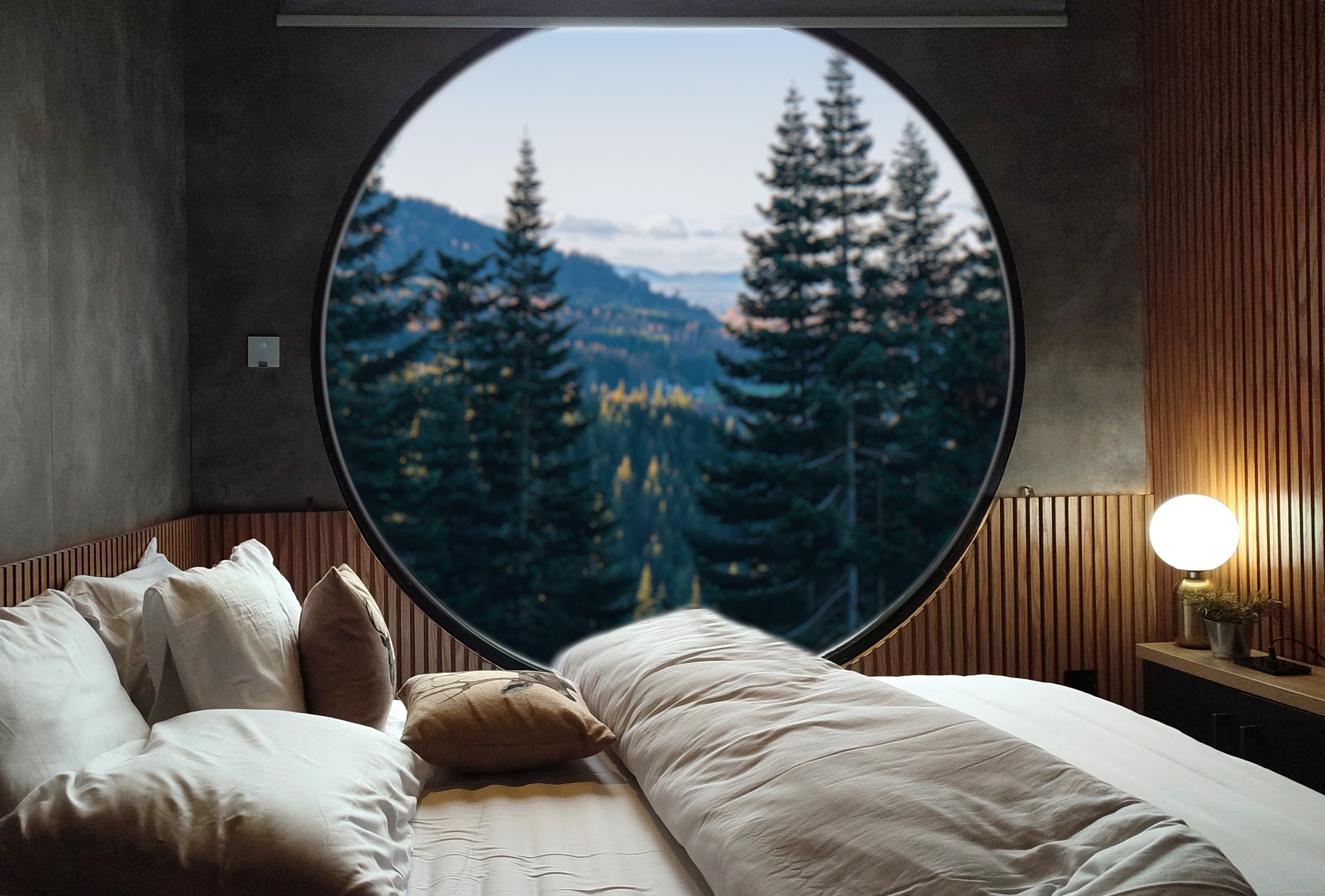 The target market of QUBED is SEC A and B, but the company plans on adding more convenience in the future and making it more price-competitive. With all the amenities they provide, the rates are comparable to those of other hotels in the Nathiagali area, they claim. "We envisioned to minimize the environmental impact and to enhance the novelty of the say. Moreover, we enhanced our guests' experience through IoT-based features and round-the-clock services by our highly-trained staff. We firmly believe in providing the best service possible to the guests as they will be our marketers.
We are already experiencing repeat customers and are confident that we will become the go-to place in the future." Khan admits that not much has been spent on marketing QUBED, and word-of-mouth has so far been the most effective means of marketing. However, they did spend a little on social media campaigns, and once they were successful, the traction was better than what they anticipated. "We've now built traction to the point where we have to turn down some big names on social media who wanted to join us for a weekend's stay due to excessive bookings," he adds.
Talking about the future, Khan says QUBED, as well as DAO PropTech, have great plans. They want a QUBED built at a distance of every 6-8 hours on the typical travel route to northern areas. Moreover, there will also be a pick-and-drop service using electric vehicles for people who book QUBED because the company wants to eliminate the emissions that families leave by travelling via cars. "We are already exploring a few potential places to open our next establishment. As for whether they will establish QUBED in the south, especially in places like Gwadar or Gaddap. Khan says they base all their decisions on data and research; hence if Gaddap and Gwadar offer the right kind of guest base, they will definitely consider them.