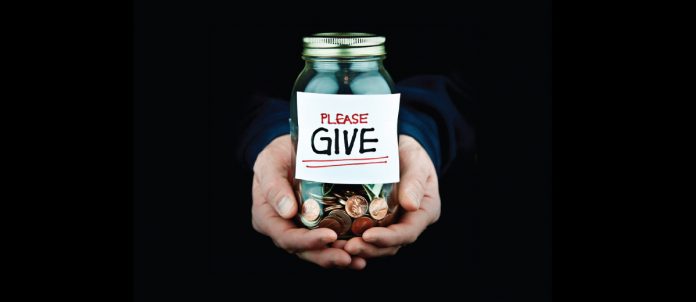 By Aleem Sheikh
"NEVER doubt that a small group of thoughtful, committed citizens can change the world; indeed, it`s the only thing that ever has."
Margaret Mead, 20th-century cultural anthropologist
Off course, she was not wrong. This is a maxim that should be adopted by all advocacy groups, and particularly by the awakening 'civil society' of this country.
Mead's emphasis was on 'small group', 'thoughtful' and 'committed'. Rather than swearing at the government and the venal kleptocrats who run it, it would be far better were individuals and small groups to use, in a thoughtful and committed manner, the myriad opportunities available to Pakistan's citizens to change their world, fight corruption and misgovernance, and vitally, protect their environment.
Charity has been defined in different ways through the ages and in diverse cultures. Charity is a basic aspiration to make a positive difference in the lives of others. Charity literally conveys the idea of goodwill demonstrated towards the human race. The concept of charity deviates a bit more as we think about who, what, why and how. Usually charity is more individualistic in nature and more immediate. A short term but "fix" of impulsive human generosity immediately applied to an obvious problem encountered by one or more people. This repeatedly takes the form of giving money for humanitarian crisis, providing free food or shelter for people and voluntary service by company employees or as a social-responsibility at social welfare organizations, schools etc.
There are various kinds of charitable trusts created for the security and preservation of good health. Charitable health organizations rendered support for the anticipation of diseases as well as for the eradication and cure of the same. This type of charitable organization is common everywhere in the world.
My question is; can we do something unique related to "Raise Big Money through Informal Charity", here in Pakistan? Whenever I think about our Islamic events such as 12th Rabi-ul-Awwal, Muharram, Eid-ul-Fitr, Eid-ul-Azha etc.; new dresses, sweets and crackers is all that comes to my mind.
How many of us think of the less privileged people? How many of us are sensitive to their existence? Do we make any contributions to old age homes or any such charity institutions during or after these events? In the west, when celebrating Thanksgiving and Christmas, people always donate nonperishable food like boxes of cereal, rice and wheat. During Christmas, every mall has a "Giving Tree", sponsored by social organizations or wealthy people. Each tree has wishes of children in need about what they would like as presents for Christmas. Why cannot we, by virtue of our own selves, fulfill any needy child's wish at least twice a year?
Keeping the Islamic perspective in mind, there are two kinds of charities; one is obligatory and the other is voluntary, called Zakat and Sadaqah, respectively. Islam encourages the sharing of one's wealth with others and helps people to stand on their own and become dynamic members of the society. In my opinion, considering the kind of challenges we are facing, economically and culturally, the best way to distribute Zakat money is to give it to someone who wants to start their business for living or want to complete his or her education. Another noble purpose can be to give it to those parents who need it to cover the cost of their daughter's marriage. Also, it is important to make sure that the money actually reaches the people in need.
Other than this, we should also try our best to help people in need of education, healthcare and other basic necessities. For instance, me and my colleagues have come up with the idea of collecting Rs.10 per day in a collection box where we drop that sum on a monthly or quarterly basis. Collectively, this becomes quite a sizable amount when the time comes to donate it. I know this is not much but we do try to do our bit.
I will also urge you all to come out and take this challenge and contribute by making a difference to the society in which you live.
The writer is the Operations Director Digital & Broadcast Media, Orient Next