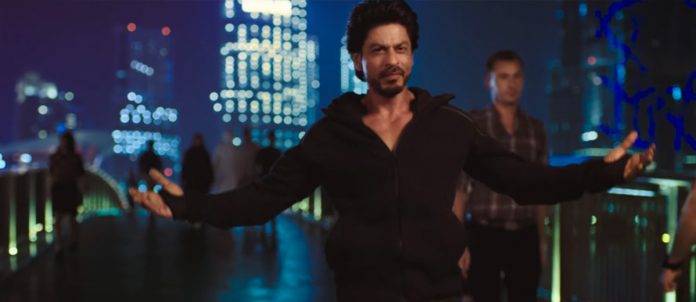 Dubai is a city known for its tourism and Dubai's Department of Tourism and Commerce Marketing (Dubai Tourism) is actively trying to promote it. The purpose of it is to strengthen the connection and cultural links between Dubai and the subcontinent. The promotional campaigns aim to drive more first-time visits from the market bases, as well as increase the propensity of those that have visited to come more often by showcasing an ever evolving tourism proposition.
A video was launched last year starring Shah Rukh Khan which took YouTube by storm. The video showed Shah Rukh Khan surprising residents and visitors around Dubai inviting the viewers to visit the city.
The video went viral and was a massive hit. Hence, a sequel of it came as no surprise. The recently launched #BeMyGuest campaign sequel video showcases Shah Rukh Khan exploring Dubai, taking viewers on a fascinating, multi-faceted journey through the city of endless possibilities.
#BeMyGuest is the first-ever collaboration between Shah Rukh Khan and acclaimed Bollywood director Kabir Khan. The campaign includes a series of short films portraying Shah Rukh Khan's journey as he takes visitors to Dubai's various destinations that hold global brand appeal in much the same way he does as an actor.
Some of the iconic locations of the city shot include Dubai's incredible range of theme parks – specifically covering LEGOLAND® Dubai and Bollywood Parks™ Dubai; and signature locations such as the Dubai Aquarium, Dubai Fountain and The Palace Downtown Dubai.
The videos also reveal secret treasures that showcase the stunning range of Dubai's liberating landscapes, such as the mountainous Hatta region.
Shah Rukh Khan commented, "Last year I invited my fans around the world to "Be My Guest" while giving them a glimpse into my Dubai, as part of this exciting partnership with Dubai Tourism. This year, along with one of Bollywood's most recognized directors, Kabir Khan, we're taking that partnership further to exploring new places and attractions but with the signature essence of Dubai that truly makes it a place where every visitor can feel like they belong to even greater heights.  I love this amazing city and I'm really looking forward to once again sharing my experiences with my fans."