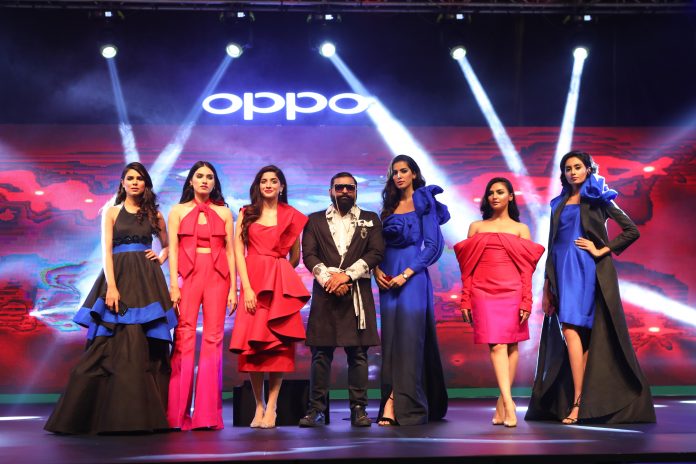 Whether it be the latest trends in the fashion world or the phone that you're capturing your style with, you want to make a statement. The OPPO's new phone F9 is designed for the true fashionista.
Color Palette Matters
Aesthetics are the epitome of fashion. OPPO F9's gradient design and striking Sunrise Red and Twilight Blue colors are the perfect color combination. And Ali Xeeshan's recently released OPPO F9 inspired collection blends black, red and blue with the already appealing floral patterns to offer a dress that has the 'wow' factor engraved in it.
Structured Silhouettes
Ali Xeeshan's collection "Inspire" revives the 80s trend of bold looks matched with the right blend of elegance to provide structured silhouettes, something that is reflected in the OPPO F9.
The Cozy Corners
Another feature in Ali Xeeshan's OPPO-inspired collection is puffy shoulders that are meant for women who want to stay on the trending side of 2018.
Accessorize and capture
Good fashion deserves to be captured and the new OPPO F9's 16 MP + 2 MP Dual Rear Camera, and the 25 MP front camera with AI tech is designed precisely to capture the best moments of your life. The VOOC Flash Charge provides reliable battery that won't die on you at an important moment so that you can capture your modish look, upload it, and let the world know that you're the fashionista they need to follow this fall season