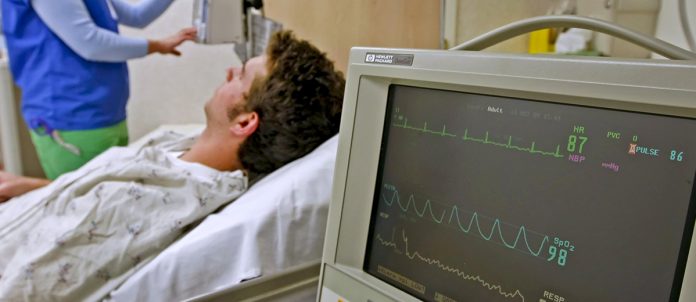 As originally published in Synergyzer Issue 3 – 2016
Healthcare in Pakistan is severely neglected and the healthcare solutions provided by the State are at a bare minimum. This leads to private healthcare services filling in the gap. The private sector offers a wide array of medical services, yet those providing quality healthcare charge exorbitantly, which is beyond the reach of the common man. Pakistan does not have a national health insurance system either, leaving impoverished patients in need of quality healthcare with no hope at all.
In an effort to fill this gap, a group of dedicated doctors, philanthropists and entrepreneurs came forward to tackle this immense challenge that Pakistan's poverty-ridden majority was facing and joined hands to commence the operations of The Indus Hospital (TIH) in 2007. TIH serves to be the country's first private tertiary care hospital to provide absolutely free of cost quality healthcare services to all. Started as a 150 bed state-of-the-art paperless tertiary healthcare facility in Karachi, it has now expanded into a health network with facilities across the country in Karachi, Lahore, Muzzafargarh, Badin and Bhong (Rahim Yar Khan). Since its inception, The Indus Hospital and its network of healthcare centers have provided free of cost quality healthcare to millions of under-served patients all across Pakistan. Currently, the hospital's main campus in Korangi, Karachi is on its way to becoming a 1800+ bed facility aiming to serve millions more with greater efficiency and quality. Once the expansion is completed, TIH will become the largest hospital in the region.
Key Features of The Indus Hospital
Having some of the most able and renowned physicians and surgeons as part of its faculty and staff, TIH is also one of the first hospitals in Pakistan that is paperless; therefore all medical records are available online. This leads to a comprehensive profiling of each patient and contributes towards cost savings for each. It also houses the first centralized regional blood center of Pakistan referred to as The Indus Hospital Blood Centre (TIHBC), which aims to mobilize the nation towards donating blood voluntarily on a regular basis in order to provide it to those who need it the most. The center further provides blood to a number of hospitals throughout Pakistan through an integrated online blood ordering system.
TIH also has its own research center, known as Indus Hospital Research Center (IHRC), which aims to provide contextualized solutions for its patient population and helps improve their quality of lives. The research center runs many preventive health programs and currently, it is involved in implementing a large-scale program to tackle MDR-Tuberculosis and Malaria. Another milestone achieved by the hospital was the establishment of Indus Physical Rehabilitation Centre. The present set-up in Karachi manufactures and fits about 2000 to 2500 prosthetic limbs per year with the aim of using them optimally through assessment, counseling, and training of physically disabled people. These initiatives and endeavors of The Indus Hospital make it a one of a kind healthcare concept in Pakistan and in order to serve the maximum number of patients, it continually strives towards expanding its services and facilities in order to benefit those with dire needs.
As of June 2016
Play Your Part
The Indus Hospital is funded entirely through zakat and donations made by Pakistanis, where 96% comes from within Pakistan. Out of this, 80% is donated by the people of Karachi. Hence, this is a hospital run by the people for the people of Pakistan, therefore the onus is upon each one of us to come forward and play our part in helping TIH make free of cost quality healthcare a reality for all in our country.
How You Can Donate
Every contribution you make goes towards fulfilling the hopes of those struggling to live a healthy life. You may donate to the Indus Hospital both in cash and kind.
Door Step Collection
021-111-111-880
Online Donation
www.indushospital.org.pk/donate
Direct Deposit:
Account Title: The Indus Hospital
Dubai Islamic Bank
Zakat: PK68 DUIB 0000 0000 8707 1003
Donations: PK41 DUIB 0000 0000 8707 1004