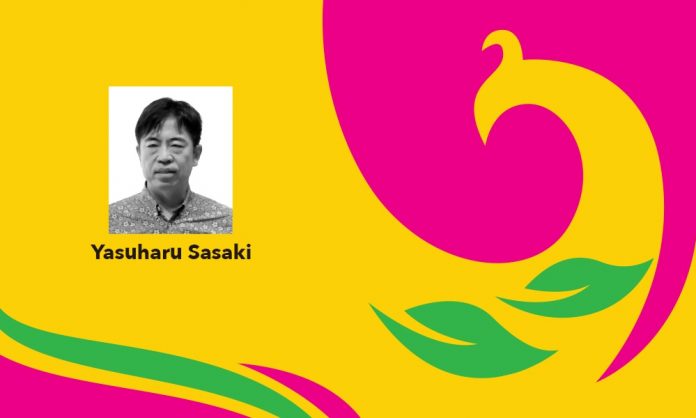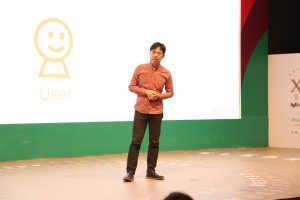 Yasuharu Sasaki has ventured towards AI (Artificial Intelligence) to digitize food and has used that data to create Japan's signature sushi that can be imitated anywhere. In a talk with Synergyzer's Editor, the ECD & Head Digital Creative Center of Dentsu INC. highlights the sanctity of consumer data and how it should be used in advertising to create a better client-consumer relationship.
Synergyzer: What can the advertising, marketing and media industry of Pakistan gain from a conference like AdAsia?
Yasuharu Sasaki: AdAsia Lahore 2019 is a good opportunity for Pakistan's creative industry to learn about new technologies which may benefit the Pakistani market. Take AI (Artificial Intelligence) for example. Maybe it is still developing in this country but creative individuals should use this conference to learn more about it and its applicability to be able to contribute to the ever-enhancing society in the long run.
Synergyzer: How do you see the role of data evolving in the creative sector considering it is an expensive proposition for developing markets like Pakistan?
Yasuharu Sasaki: I believe Japan is in a similar situation; not many companies and agencies use high technology there either – they are still playing around with digital media. And I strongly feel that in digital advertising data is only being used for carrying out 'efficient' brand marketing when it can be used for much more. What I mean here is that even though everyone uses social media through smartphones, people do not want brands or other entities to mine their data. Yet the digital advertising metrics are designed to only gauge how much of the target market has been reached – not impacted.
In my opinion, people from the creative industries should start thinking about how to utilize data for the benefit of the consumers as well. So for example, creatives can come up with ideas that ensure good user experiences, which in turn might make the consumer become more willing to share data for enhanced and interesting experiences – and not just to induce product sales. That is how you form more meaningful relationships between brands and consumers, while creating good business propositions.
Currently, digital advertising metrics are designed to only gauge how much of the target market has been reached-not impacted. 
Synergyzer: How do you think forward thinking ethics can be incorporated in brand culture?
Yasuharu Sasaki: Yes, lack of ethics is indeed a very important issue. It's a fact that organizations want to steal user data. But we can change that.
As I said, a company can provide great experiences for users by focusing more on them versus getting their data just so that the consumers spend more money. As a result, people will be more loyal to the brand. And creatives can be the bridge they need.
Synergyzer: In your opinion, what role can technology play in enhancing creativity within Pakistan's advertising sector?
Yasuharu Sasaki: It is not just about technology when it comes to creativity.
Pakistan has a great history and a great culture. One needs to understand this fine culture, connect with it and then strive for creativity. And if technology like AI can build upon that culture then that can be exciting!
As originally published in Synergyzer Annual 2020