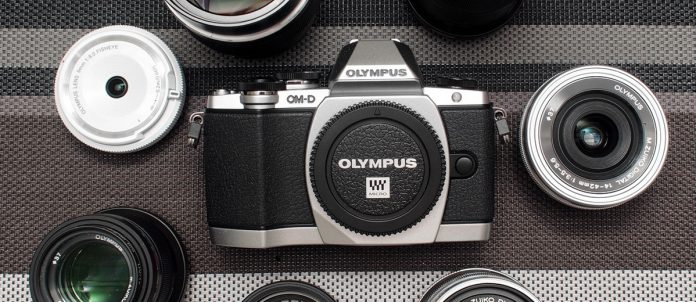 The European Imaging and Sound Association (EISA), an organization representing fifty leading camera, imaging and audio magazines in twenty European countries, recently awarded Olympus Imaging Corporation the EISA's 'European Consumer Compact System Camera 2014-2015' award for two of its successful products as a result of their affordability yet having cutting edge technology. These products are the company's highly performing camera and lens; the OM-D E-M10 and M. Zuiko Digital ED 12-40mm f2.8 PRO, respectively. The camera built to provide higher standards of image quality along with its ergonomic shape has created waves in the market.
The OM-D E-M10 camera, the latest model in the OM-D series, is a Wi-Fi enabled gadget that allows remote control and easy file transfer to smartphones and laptops. It is built with the option of focus peaking – a real time facility in cameras that shows the displayed scene's areas in focus and balances the image in the viewfinder – while the 3-axis image stabilization option enables user friendliness for photography enthusiasts and professionals alike. The 3-axis image stabilization option manually compensates for rotary shifts while also taking account of vertical as well as horizontal angular shifts.
A few other prominent features include a 3-inch, 1.04 million dot LCD touch screen, a built in flash and twin controls and accessibility of pictures through the Olympus share app. The shutter lag is only 0.062 seconds and reaches 8 fps in sequential shooting mode which means you can take 8 photos per second.
Though not meant for the casual snap shooter, some specifications are implied invitation for budding photographers. From auto mode to control over shooting settings, photographers have a diverse range of options as to how they want to go about using the light-weight camera as it possesses all compact benefits of Micro Four Thirds (MFT) – a standard created by Panasonic and Olympus for interchangeable lens oriented digital cameras that has allowed the companies to design smaller lens and bodies – along with certain SLR features such as the viewfinder and direct control.
With an excellent low light performance, the 16 mega pixel sensor has a superb auto white balance (AWB) with which the camera monitors light absorption. However, it has a tendency to over-sharpen the shots taken at times.
Overall, OM-D E-M10 is a DSLR experience in a much smaller and lighter body. Priced at Rs. 69,900, it offers greater value for money as compared to other brands.
Zuiko Digital ED 12-40mm f2.8 PRO, meaning professional, features a constant aperture of f2.8 alongside an interchangeable lens which adapts to the Micro Four Thirds System standard. According to the EISA jury comments, being Olympus' first PRO lens for this system, the camera is affordable for the enthusiast photographer as well. It's a wide angle lens to a portrait zoom one that is compatible with the said system while the 12-40 mm focal length provides a 35 mm equivalent field view of 24-80 mm. The f2.8 aperture (that refers to the opening of a len's diaphragm through which light passes) assists in providing high performance and sharp images even under low light and depth of field control throughout the zoom range of the lens. Depth of field control means to focus on the image while maintaining image quality between the furthest and the nearest object. It maintains clarity, color reliability and an overall image sharpness through the High Definition lens elements that enables reduction in chromatic aberrations – any lens' failure in focusing all colors to the main point of convergence – and distortion. Moreover, the lens facilitates capturing fast moving subjects through a high speed imager AF linear motor drive system, an electronic motor that is powered by an ultrasonic vibration that leads to fast and quiet focusing performance. To add to these immaculate features, a manual focus allows quick and seamless shifting between manual and auto focus control while the dust and freeze proof construction is tailored for extreme conditions.
Every year, European Imaging and Sound Association selects exceptional products and technologies from an extensive range of audiovisual product categories. Awarding products since the past 32 years, the entity has made its mark in getting competitive devices their much deserved position in the market. 2014-15 marked the year of celebration for Olympus OM-D E-M10 in the camera category in recognition for it's unique body with excellent, cutting edge features.