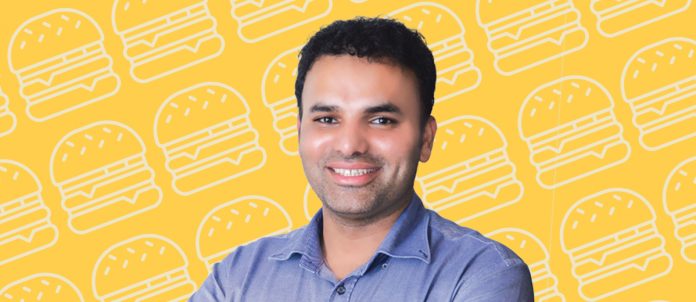 Sohail Yousuf, CEO – MDS Foods/Hardee's, divulges in the juicy success story behind bringing the Happy Star and Angus Thickburger to Pakistan.
Synergyzer: What is your educational and professional profile, which equipped you with the know-how of acquiring and running an international quick service chain in Pakistan?
Sohail Yousuf: My family owns the Super Asia brand. I did my undergraduate from the University of Management Technology, Lahore, and then completed my Masters in Marketing from Luton University, UK. After my studies, in 2003, I started Super Asia Motors, which became one of the top motorcycle production brands in Pakistan. Simultaneously, I started working on a number of business strategies and started another business unit for automotive spare parts, but my eventual goal was to bring a Quick Service Restaurant (QSR) to Pakistan.
Along with my team, I began working to get the Hardee's franchise in 2002. While a rewarding one ultimately, my journey came with a lot of challenges. One of the toughest ones was to convince my family to it. The other major challenge was to convince the business directors of international food brands to give us franchisee rights. Eventually in 2008, the team from Hardee's USA came to Pakistan to examine and approve my investment for owning a chain of Hardee's outlets in Pakistan's Northern region and according to them; it was mine and my team's enthusiasm that convinced them. We launched the first outlet on November 9, 2009 at MM Alam Road, Lahore. Since then, our reputation has grown and many other international brands are in talks with us regarding their franchises as well.
Synergyzer: What challenges did you run into when you were planning to launch Hardee's in Pakistan?
Sohail: Shifting from an electronics business to a fast food business sounded really ironic back then. While planning, I ran into difficulties with costing, high employee turnover and what not!
As is, it was not easy to get investment from a joint family business comprising of three brothers, there were tremendous objections from my uncles and father. To make matters more complicated, the dollar appreciated immensely during that time. It was only my determination that kept me going, and for 6 years I kept knocking on the doors of various brands.
Synergyzer: How are the dynamics of quick-service restaurants (QSR) different in Pakistan's fast food industry versus internationally?
Sohail: Internationally, fast food is considered to be cost effective food, while in Pakistan it is a relatively costlier food choice as compared to traditional food, with MNC fast food brands selling for an even higher price.
In Pakistan, the fast food phenomenon became popular when KFC and McDonald's opened shop. By then, a large number of Pakistanis had traveled abroad and were already familiar with these brands. Eating out habits had evolved too: More and more young people want to experiment with different tastes and dine out. Also, Punjabis, especially Lahoris love food. This has made Hardee's, become a popular choice in Punjab and we will soon be expanding towards Khyber-Pakhtunkhwa.
Synergyzer: What other ventures come under MDS Foods?
Sohail: Actually, MDS Foods is a subsidiary of Super Asia Group. We have the Super Asia Home Appliance division; an insulation products division by the name of Safeline; an automobiles division called Super Asia Motors; MDS Foods that owns Hardee's and The Global Store, a departmental store.
Synergyzer: How much has Hardee's expanded under MDS Foods?
Sohail: MDS Foods owns 9 Hardee's restaurants in four major cities of Punjab. We have 4 outlets in Lahore, 2 in Islamabad, and 1 each in Rawalpindi, Multan and Faisalabad. The company net worth is US$10 million dollars.
The real deal, however, is to sustain the quality of food and service whilst meeting international standards yet continuing expansion and to gauge the magnitude of how much we have expanded our operations, MDS Foods started as a team of 4 in 2002 and now we have nearly 600 employees.
Synergyzer: What are the criteria on which new Hardee's outlets are opened?
Sohail: Our first criterion is assessing the financial status of the city and its residents we want to open our outlet in. The target market has to be financially strong, earning a minimum of USD 1500 monthly. Secondly, we conduct a competitive analysis of other MNC fast food outlets in the area and how much they earn. Thirdly, we move on to whether we want to open an outlet in a mall or as a stand-alone one and whether it can have a drive-thru or not.
After gathering all this data, we then send it across for international approvals.