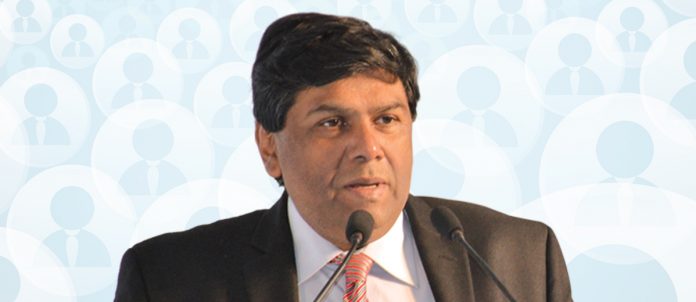 "Digital age demands ultra-responsive approach to reputation management", Syed Fakhar Ahmed, Chief Marketing and Communication Officer, K-Electric.
Public Relations ranked at the sixth position in the list of most stressful jobs in 2016 compiled by job search site CareerCast. The website evaluated 200 professions to come up with a list of the 10 most stressful occupations based on factors including travel required, deadlines, working under public scrutiny, physical demands, environmental conditions, hazards, risks to one's own life, and interactions with the public at large.
The jobs at the top of the list that largely involve personal danger are enlisted military personnel, firefighter and airline pilot, which far surpass any of the other occupations on the list in terms of stress. While rest of the occupations in the list do not face the kind of physical demands and personal danger, they do operate under challenging deadlines and are constantly under pressure to meet job-specific needs in high-stress situations such as PR professional, senior corporate executive and broadcaster.
To learn about different aspects of Marketing and Communication in Pakistan, we recently interviewed Syed Fakhar Ahmed, Chief Marketing and Communication Officer of the country's only vertically integrated power utility, K-Electric. He has over eighteen years of diversified management experience in FMCG, Banking, Energy, Public and Development sector organizations. Following are excerpts from his interview:
Reputation management in the digital age
Reputation management is the practice of shaping public perception by sharing information about an entity. This concept holds tremendous importance when it comes to business, whether local or international. In the internet age, news spreads so fast through different digital mediums that one needs to be ultra-responsive – after all, it only takes a moment for consumers to form their own perception, whether negative or positive, about the entity in question.
This perception is highly dependent on the extent to which the practices of a company are ethical and providing value for money. Companies are constantly under the threat of bad public perception, more so if their CSR policies are questionable or non-existent – it only takes one bad tweet or Facebook post to set off an avalanche of bad publicity! Consumer perception is therefore even more critical now and can make or break a company, thus increasing the importance of having a handle on digital media.
Digitalization as I see it is the 'one second' management of a situation because it takes less than a second for it to go viral. Here's a sample scenario: imagine that someone with a social presence, not necessary a large one, is having issues with power at his/her end. All it will take is for this person to go online and make a negative post or video about it and through viral sharing, it will soon appear like an entire region is facing catastrophic problems.
Consumer engagement on social media
Managing a crisis like this is critical and sometimes even provides us the opportunity to share our narrative on the issue. In the scenario for instance, with people talking about your company negatively, why not turn it on its head and make it a positive experience for all by providing a vocal and rapid response and feedback about the problem, while adopting a soothing and humble tone.
At KE, we established presence on social media around 5 years ago. Our Social Care model is backed by a dedicated team that works round the clock including public holidays to manage online queries and ensure immediate response. Moreover, we maintain a very high response rate and despite the volume of traffic, our page holds the 'very responsive' status by Facebook. In 2015, KE became the first ever utility in Pakistan to integrate its digital platforms with SAP thereby enriching the company's wide range of customer care touch points.
Another important aspect is that the communication team should also be provided with regular training on crisis management. Digitalization is a new addition to the PR cycle and not something that companies have experienced previously.
Required aptitude
Reputation management does not happen in a day, and one must be skilled in multiple business environments to be able to do that. It might take 10 to 12 years for a professional to be able to get ready to do that as you must know the essence of the whole business and understand it to full extent.
Truth versus reality
In Pakistan, people are more prone to listening to news rather than entertainment, which makes reputation management crucial in developing countries like ours. People in such countries have recently become exposed to digital media and thus, are more prone to take it at face value and form strong opinions based on whatever news they see online. In a lot of cases, based on cultural norms, such opinions may end up being considered the truth even over reality. Faced with a challenge as strong as that, Pakistani companies need to embrace and adopt reputation management in their business practices at the earliest!