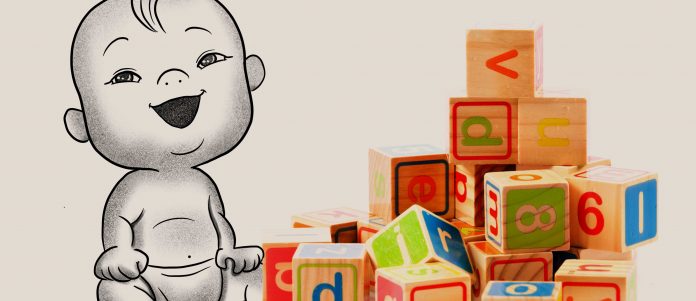 Relationships do not survive on their own; they need love, care, and support from each other. They grow stronger with emotional support, the willingness to work through difficulties, and by sharing goals.
This is what Philips Avent is focusing on through its digital video commercials (DVC) series, which has been created around the theme 'Nurturing Relationships'.
The three-part series revolves around a wife (Sarwat Gillani), who is a mother, and a mature and caring woman, her husband (Zahid Ahmed), who is supportive towards her along with being an active father, the sister-in-law (Anum Fayyaz), who is a new mother and is shown trying to adjust to her new role, and the considerate mother-in-law (Shamim Hilaly) who is also a loving grandmother.
Each of the episodes highlight the importance of the relationships, with the role that Avent's range of mother and baby care products play in providing ease and flexibility, starting with; the husband caring for his child while making sure the wife gets to rest in 'The Husband Wife Saga'
The sister-in-law making herself available for her husband's younger sister to help sort her anxiety out in 'Motherhood Matters',
And the grandmother taking care of her grandchildren while encouraging her daughter-in-law to take a break in 'Generational Values'.
Targeted towards mothers-to-be, young mothers who have a child younger than 2 years of age, and married couples belonging to SEC A+, A and B+ aged between 20 to 35 years; the DVC campaign was launched to increase brand awareness and to promote the use of Avent products in the hectic and busy lives of mothers and mothers-to-be.
According to Analyst, the marketing agency working with Philips Avent's brand team in Pakistan, "The current market share of Avent products in Pakistan is 7% to 10%. Our core aim for making this DVC was to spread awareness and help mothers add convenience to their lifestyles for which we created relatable story situations. The products are used in the DVC in such a way that it prompts mothers and mothers-to-be to buy them by interlinking the brand with the script, showcasing the products, their usage and unique features and functions. This allows us to reach out to the maximum number of [prospective] customers in a way that users can relate to the stories, while being entertained by the DVC cast and will in turn increase the market share."
The communication is designed to change the brand perception of the target audience since the general opinion is that these are high end products having very limited usage. With the help of these DVC's, Philips wants to show that Avent products can be used by a mother at any stage.
For instance, the mindset is that baby monitors are of use only for few hours due to which people are averse to buying them. But in reality, baby monitors serve a number of purposes including, indicating feeding times, remotely letting the parents know if the baby is crying, as well as including lullabies to help put the baby to sleep.
The Avent product range also includes feeding bottles, pacifiers and teats for infants and sipping-cups, bowls, cutlery set, storage cups, bibs as well as feeding bottles for toddlers. Moreover, the product range for mother-care includes breast pumps, food processors, bottle warmers, therma-bags and sterilizers. The usual usage life cycle of these products is from 3 months to 2-3 years.
Offline marketing included in-store branding and activation's, while the media strategy was purely digital. It comprised of blogging; promotions and engagements over social media platforms including Facebook, YouTube and Instagram; online tutorials, and content marketing.
As an engagement strategy, after an episode would be published, a contest titled, 'Watch, Answer & Win', would run on the Philips Avent Pakistan Facebook page for two to three weeks based on questions related to Avent products used in the video.
While the campaign for the third episode is still going on, the winners for the previous two episodes have already been announced through the page. The winners were given gift hampers along with discounts to Avent products while all the other contest participants also received discounts.
Currently, the page has almost 3.9 million followers and the views and engagements on the videos are more than 100,000 on YouTube and up to 1 million on Facebook.
QLinks carried out the production and post-production of the Philips Avent Pakistan DVC with Umer Adil as the director, while Analyst acts as the marketing agency.
Avent has been designing and manufacturing innovative products inspired by nature and developed through extensive research and clinical trials since 1984 that make feeding and caring for baby's health and safety easier. In Pakistan, AI International has authorized sole distributorship rights to the brand since 2005.
According to Muhammad Imran, COO – AI International, "We launched the DVC in August because we wanted to close the year with maximum exposure to the brand and an increase in the number of sales, which we have achieved through the campaign. Also, we wanted to start the new year with a competitive edge and with the achievement of having created the first DVC's around the theme of mother- and baby-care in Pakistan. We want our DVC's to be trendsetters in the Pakistani digital content industry, which will further set a benchmark for sharing family-oriented stories people can generally relate to."