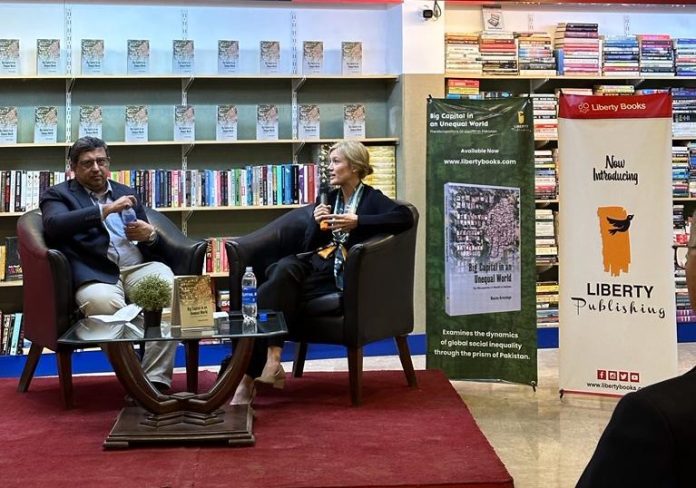 On February 16th, 2023, a thought-provoking discussion, ' Book Talk – Big Capital in an Unequal World: The Micropolitics of Wealth in Pakistan by Dr. Rosita Armytage' took place at Liberty Books, Clifton Karachi. Liberty Books, the biggest book store in Pakistan, organized the discussion between Rosita Armytage, an author, and an economist and researcher, Asad Sayeed. The event drew a highly interested audience, with the main topic of discussion being Armytage's book.
The author of the book, Rosita Armytage, is an anthropologist specializing in examining the interplay between politics, economics, and society, particularly in relation to inequality. She spent 15 months in Pakistan conducting research for her book. During her stay, she conducted extensive interviews with wealthy Pakistanis, including industrialists, financiers, and landowners, and their domestic workers and other employees.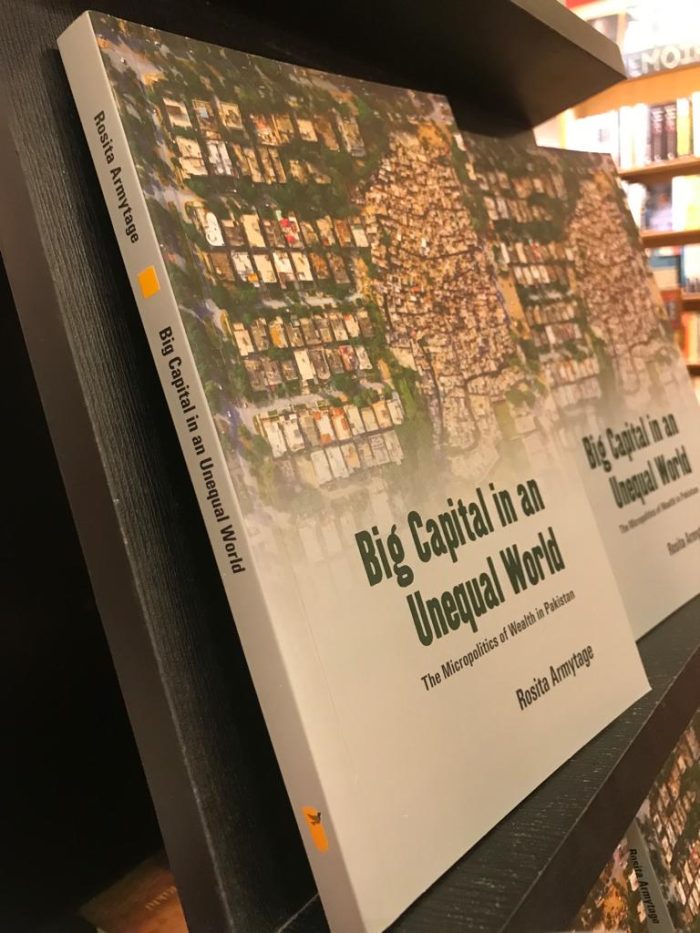 The book is a comprehensive examination of the social, economic, and political factors that contribute to inequality in the country. It sheds light on the deep-rooted structural issues, how the wealthy in Pakistan use their wealth to exert power and influence in society, and how they maintain and reproduce their status over time. She examines the ways in which wealth is accumulated and distributed in Pakistan and the role of patronage networks, corruption, and political power in this process.
One of the key findings of Armytage's research is that the wealthy in Pakistan are not a homogenous group but rather are divided along various lines such as region, ethnicity, religion, and business sector. She argues that these divisions are important for understanding the micropolitics of wealth in Pakistan, as they shape the ways in which the wealthy interact with each other and with the wider society.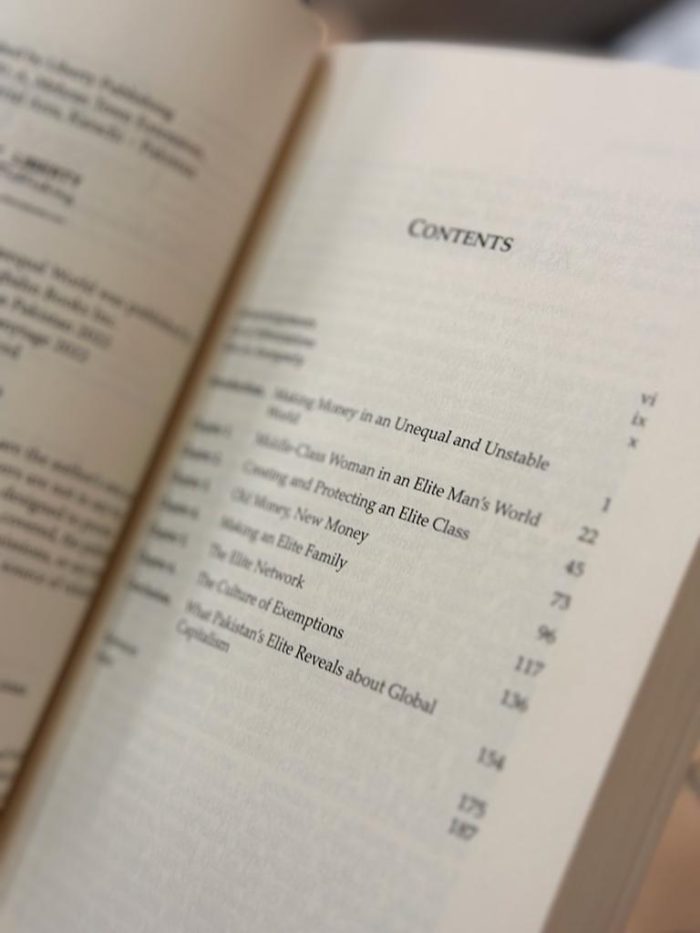 The gathering at Liberty Books presented an outstanding opportunity for attendees to engage with the author and gain deeper insights. The audience took the opportunity to engage with Armytage and share their views on her research in Pakistan. The questions and comments further enriched the conversation and underscored the significance of the book's message. Armytage's command of the topic and her passion for it shone through during the discussion, making the audience feel more knowledgeable and inspired to effect change.