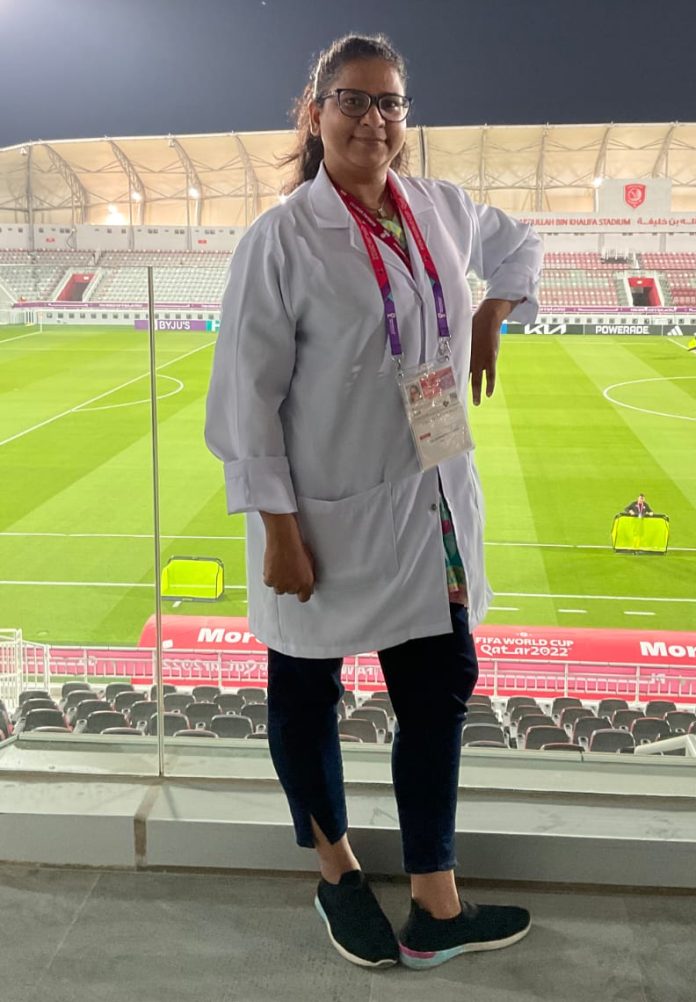 Synergyzer got a chance to speak to Aqsa Aqeel, Manager Food Safety & Quality – Foodpanda, about her experience at the FIFA World Cup 2022. 
SYNERGYZER: Can you tell us about your background and how you became a food inspector?
AQSA: My journey started as a microbiologist and gradually progressed to becoming a supervisor, leader, and manager in different food manufacturing companies. Working hands-on in the industry for the past 13 years has given me an in-depth understanding of the various processes and procedures involved in ensuring the safety and quality of food products.
After developing expertise in the field, I decided to take my career to the next level by obtaining certifications in food safety, such as HACCP (Hazard Analysis and Critical Control Points), FSSC (Food Safety System Certification), HALAL Standards, Highfield Qualifications Level 4 Food Safety Management for Manufacturing and FSMA (Food Safety Modernization Act). This led me to secure a job as a food inspector/food Auditor/food professional.
As a food inspector, I am responsible for conducting regular inspections of the food establishments on our platform to ensure they are following all relevant food safety regulations and standards. This involves checking food storage, preparation, and handling practices, verifying the cleanliness and maintenance of facilities, and ensuring that all employees are properly trained in food safety.
I am committed to ensuring that the food served to the public is safe and high-quality. My 13 years of experience in the food industry have been invaluable in helping me succeed in this role and positively impact the community.
SYNERGYZER: What inspired you to pursue a career in food safety?
AQSA: I pursue a career in food safety motivated by a passion for protecting public health and a desire to ensure that the food we eat is of high quality. With a growing global population and increasing concerns about foodborne illnesses, the role of food safety professionals has become increasingly important.
Additionally, the food industry is a rapidly growing and evolving field, and many individuals are drawn to the challenge of keeping up with new technologies and regulations. The opportunity to work in a dynamic and ever-changing environment while also making a positive impact on public health is a strong motivator for many in the food safety field.
SYNERGYZER: How do you approach conducting a food safety inspection and determining if a food establishment meets regulations and standards?
AQSA: When conducting a food safety inspection, my approach is thorough and systematic. I begin by reviewing the establishment's food safety policies and procedures, and then I observe their actual practices to ensure they are being followed consistently.
I pay close attention to key areas, such as food storage and preparation, employee hygiene, and facility cleanliness and maintenance. Also, I verify that all employees have received proper food safety training and understand the importance of following safe food handling procedures.
Once I have completed my observations and gathered relevant information, I evaluate the establishment's compliance with regulations and standards. This includes comparing their practices to relevant provisional, regional, and global food safety guidelines.
If I find any non-compliances, I work with the establishment's management to identify the root cause and develop a corrective action plan to address the issue. I also educate them on best practices and provide guidance on how to improve their food safety program.
My ultimate goal is to ensure that the establishment operates in a manner that protects public health and provides safe and high-quality food to the community. I approach each inspection with an open mind and a commitment to finding solutions that work for both the establishment and the community.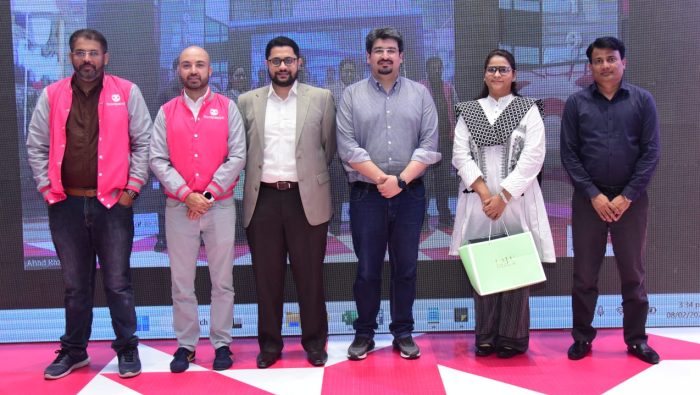 SYNERGYZER: How did you come across the opportunity to work at the FIFA World Cup 2022? What was the reaction of the management of foodpanda?
AQSA: I was really excited when I found out about the opportunity to work at the FIFA World Cup 2022, and after discussing the opportunity with my leadership, I was thrilled to take on the challenge. When I informed my Leadership team at foodpanda about my opportunity to work at the FIFA World Cup 2022, they were extremely supportive and proud of my achievement. They recognized the unique nature of this opportunity and encouraged me to take advantage of it.
SYNERGYZER: What was the selection process like, and how long did it take?
AQSA: The selection process for food inspectors at the FIFA World Cup 2022 required a combination of qualifications and skills assessment (Minimum of 8-12 years of experience in the Food Safety Inspection & Auditing Field. The candidates were required to have a good understanding of the relevant food safety laws and regulations along with adequate regional and catering experience. Sound knowledge of food safety manuals and ISO was also essential to the comprehensive selection process. It involved
a number of interviews and tests, which varied depending on the organization responsible for overseeing food safety at the event and the individual roles being filled.
In general, however, a food inspector role at a large event like the FIFA World Cup would require the candidate to have a strong background in food safety and experience working in a fast-paced and high-pressure environment.
It could take several weeks to complete the selection process for a role such as a food inspector at a major event like the FIFA World Cup.
SYNERGYZER: How did you prepare for such a big role in one of the biggest international events in the world?
AQSA: Develop good communication skills: Good communication skills are crucial for a food inspector as you will interact with various stakeholders such as event organizers, food vendors, and government authorities.
Be prepared for long and demanding working hours: Events like the FIFA World Cup can be very physically and mentally demanding. Be prepared for long hours, including early starts and late finishes, and be ready to work under pressure.
Most importantly, a food safety inspector must ensure the food served at the event is safe and meets the necessary standards.
SYNERGYZER: Tell us about your experience working with Bureau Veritas Group.
AQSA: Bureau Veritas is a global leader in conformity assessment and certification services. The company provides a wide range of services, including quality control, food safety, environmental management, and health and safety.
Regarding the FIFA World Cup 2022, Bureau Veritas Group was contracted to provide food safety and quality control services. This would have involved inspecting food products, facilities, and processes to ensure they meet food safety regulations and standards.
The FIFA World Cup is one of the largest and most high-profile sporting events in the world, attracting millions of visitors from all over the world. Ensuring the food served at the event is safe and of high quality is critical to the success of the event, and Bureau Veritas Group's expertise and experience in this area would have made a significant contribution to this effort.
SYNERGYZER: Can you share your thoughts on the significance of food safety in the context of major events like the Qatar World Cup?
AQSA: Food safety is of utmost importance in the context of major events like the Qatar World Cup 2022 or any other large-scale gathering of people, as it directly affects the health and well-being of the participants and attendees. With thousands of visitors expected to attend the World Cup, there is a heightened need to ensure that the food and beverages being served are safe and free from harmful contaminants.
In addition to ensuring the health of the individuals, food safety also plays a critical role in maintaining the reputation of the event and the host country. A foodborne illness outbreak can quickly spiral out of control, leading to health concerns along with negative media coverage that damages the image of the event and the host country.
Moreover, food safety is a legal requirement, and non-compliance can result in significant fines and legal consequences. Therefore, it is essential for the organizers of major events to prioritize food safety by implementing strict food safety measures and guidelines, such as regular testing and monitoring of food products, training food handlers and using only certified and trustworthy food suppliers, and medical certificates for all the food handlers.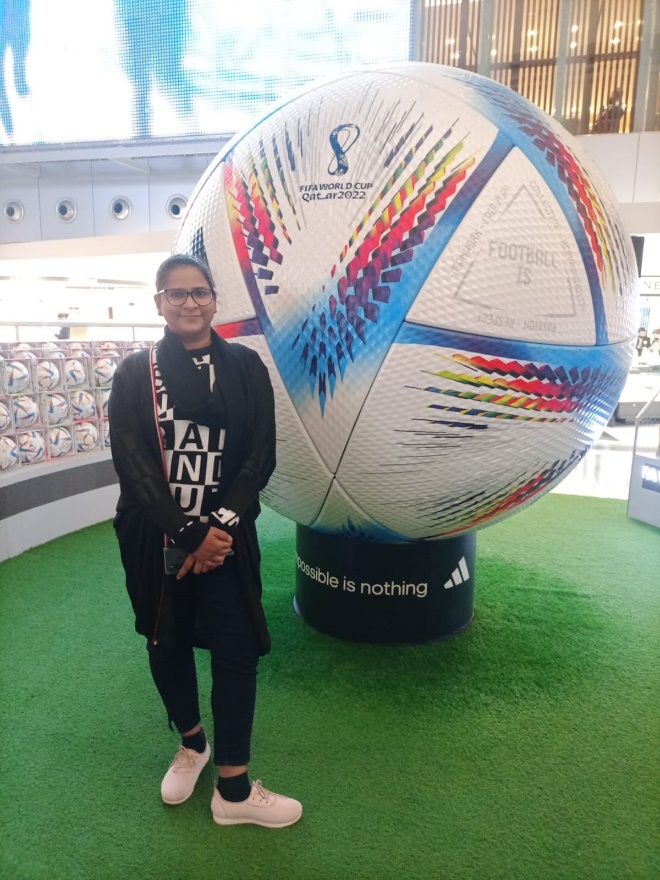 SYNERGYZER: What, in your opinion, are some of the challenges pertaining to food safety in Pakistan?
AQSA: One of the major challenges in Pakistan is the lack of proper regulation and enforcement of food safety standards. There is a need for a strong and effective food safety regulatory framework. This can ensure the implementation of food safety measures. The current infrastructure also leaves much to be desired regarding proper food storage facilities, labs, and food safety training facilities, which can result in poor food quality and safety. Another challenge is the lack of awareness about food safety among the general public, food handlers, and food producers. This leads to the widespread practice of unsafe food handling and production methods, which can pose a significant risk to public health.
The use of harmful pesticides and chemicals in agriculture is a major concern across Pakistan. This can result in the presence of toxic residue in food products, similar to the abundance of contaminated water in some areas of the country. There is also a lack of investment in agriculture, which can result in outdated and unsanitary food production and processing facilities.
To address these challenges, it is crucial to establish a comprehensive food safety system that includes proper regulation and enforcement, investment in food safety infrastructure, education and training programs, and partnerships between the government, private sector, and civil society organizations.
SYNERGYZER: Where do you see yourself in the next 5 years?
AQSA: In the next 5 years, I see myself as a valuable and contributing member of foodpanda, having taken on additional responsibilities and significantly contributed to the company's success. I am committed to continuously learning and developing my skills. I see myself in a position that allows me to make an even greater impact and drive positive results for the company.