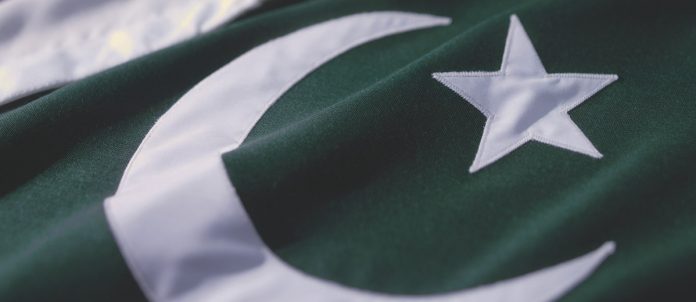 Independence Day is surely one of the most significant events of our country. Pakistanis celebrate this day in an impressive manner and brands also join in these celebrations with commercials and video campaigns. Here is our take on a few:
National Anthem
Coke Studio
In honor of completing a decade of the show as well as the 70th Independence Day of Pakistan, Coke Studio covered Pakistan's National Anthem as the first song of Season 10. The cover is sung by various celebrated artists participating this season.
Nesacafe Basement
The famous musical series made an instrumental cover of the Pakistani National Anthem. The instruments were played by Ahmed (Sitar) and Muhammad Afandi (Tabla). The composition sounds mesmerizing and reminds us of our traditions. The caption by Ahmed Afandi was equally heartwarming, "Jab mein ne sitar sekha sab se pehle apne abbu se ye dhun sekhi… ajj apko sunao ga…"
Motorola
Motorola's breathtaking video has beautiful shots showing different regions and cultures of Pakistan. Different sounds from different regions all over Pakistan were recorded and they were used to compose an instrumental cover of the National Anthem.
Covering Old Patriotic Songs
Sooper
Sooper's TVC captures the Pakistani culture in a beautiful way. It shows the day to day events of various sects and ethnicities, such as a group of friends having chai or a group of ladies making chunri. The sound on the background is an instrumental cover of an old patriotic song 'Main Bhi Pakistan Hoon' which has a special place in all Pakistanis' hearts.
Dawlance
Dawlance's new Independence Day video makes its acquisition by a Turkish company, Arçelik A.S., very prominent to the public. The video shows Turkish and Pakistani people celebrating the day by singing the famous patriotic song 'Jeevay Pakistan' together.
Strepsils
Strepsils has started a musical television series, Strepsils Stereo. A unique point of the show is that it produces a relatively new music form; A Capella music, which uses vocals to imitate instrumental sounds. Making these sounds is a lot of known singers such as Ali Noor, Sara Haider, and Zoe Viccaji.
The team made a well-thought-out decision to cover the evergreen song 'Khayal Rakhna' originally by Alamgir, as the first song of the season on the Independence Day, as it lead to an instant connect with the crowd making them reminisce the good old days.
Khaadi
Khaadi's video was a simple yet empowering one; it showcased a beautiful cinematic sequence of a flag in the weaving process. The patriotic song Main Bhi Pakistan Hoon plays in the background while people from different ethnicities, class, gender and regions emphasize on the words 'Main Bhi Pakistan Hoon', portraying a very strong idea to the public.
New Patriotic Songs
UBL
UBL's TVC 'Rahbar-e-taraqi-o-Kamal' stood out with a strong narration and a well-directed story. The video shows shots of the most consequential places of Pakistan such as Quaid-e-Azam's house, Quaid-e-Azam's mazhar and the Pak- China border. The song composition and the beautiful visuals created the perfect blend of emotions.
Cornetto Pop Rock
Cornetto Pop Rock composed a patriotic song for the Independence Day- Sabz Safaid Rang sung by Asim Azhar. The song celebrates the green and white of our flag and is full of energy.
Director: Adnan Malik
Habib Metropolitan Bank
Habib Metro's TVC is a patriotic song 'Pakistaniat', and it perfectly describes what Pakistanis are like; diverse but unified. The video grabs the viewer to this 4 minute long advertisement by portraying the true image of Pakistan in a beautiful manner.
Director: Akhlaque Mahesar
Allied Bank Ltd.
Allied Bank's TVC gives us a throwback making us relive all of the moments that we have celebrated as a nation. The video has a really enjoyable patriotic song 'Mere Yaara' playing in the background.