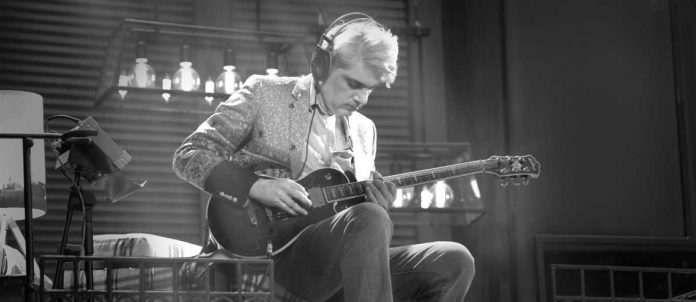 As originally published in Synergyzer Issue 4, 2017 – 'A Better Tomorrow'
Coke Studio Season 10 features the ace-guitarist, Aamir Zaki, giving his last performance before his unfortunate death in June earlier this year.
The prolific musician, considered to be Pakistan's guitar hero, started his career early when Alamgir took on the teenage guitarist to record music with him on his tracks and play live with him on tours to India, Dubai, England, and the USA. Later Aamir also formed three rock band groups, namely 'The Barbarians', 'Axe Attack' and 'Scratch' and went on to release his own independent album 'Signature' which was an immediate success, and included the massive hit, Mera Pyar. Soon after releasing Signature, Zaki toured extensively with Vital Signs and Awaz and later collaborated with Hadiqa Kiyani. He also debuted in Season 7 of Coke Studio as a guest musician playing stellar, masterful solos on tracks with Asrar and Zohaib Hasan.
The enigmatic musician had a cult following and will be remembered as one of the finest jazz, blues and rock 'n' roll guitar players to have come out of Pakistan.