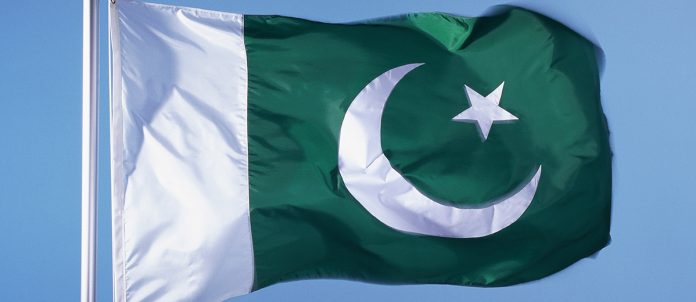 Independence Day is surely one of the most significant events of our country. Pakistanis celebrate this day in an impressive manner and brands also join in these celebrations with commercials and video campaigns. Here is our take on a few:
Desi and Proud
Daraz
Daraz's video is exceptional with its concept as well as its execution. The light-hearted video shows different random scenes such as how every Pakistani mom's instant response to you breaking something is saying 'Sab torh dou' sarcastically, or how every household re-uses all the ice cream and biscuit tins. This video illustrates our desi-ness and calls it the 'Pakistan Style'.
Concepts that Tell a Tale
Walls
Walls Pakistan's TVC is the epitome of simplicity is the best policy. The commercial creates a fusion between two things; an ice-cream recipe and a mother telling a story to her kid about the history of Pakistan. While the story engages with the viewer emotionally, the animations keep it lighthearted making it an enjoyable advertisement.
Agency: MullenLowe Rauf
Director: Imran Taighoon Shah
Bonanza Satrangi
Bonanza Satrangi's TVC features Bismah Maroof from the Pakistan national women's cricket team. The video starts with questioning Azaadi akhir hoti hi kia hai? And then goes on to answer this question from an independent Pakistani woman's point of view.
Gul Ahmed Ideas
Gul Ahmed Ideas' TVC is a short film which shows a Pakistani with a pessimistic point of view complaining about everything wrong with this country. The video ends with a strong message; to celebrate the good regardless of all the adversities we face, as this land has given us all that we have today.
Celebrating the Sights and Sounds of Pakistan
Dostea
Dostea's TVC rejoices the different cultures of Pakistan as well as their love for chai. The video which is simple and well shot, compliments Dostea's tagline 'Aik cup aur'
Telenor
Telenor's TVC talks about our journey as a nation, how we are always moving and exploring. It encourages us to love our homeland and uses a powerful tagline 'Tum say hai Azaadi'.
Ufone
Ufone's TVC shows how Pakistanis find joy in the little things that life has to offer and how we never hesitate to lend a helping hand. The TVC pleasantly endorses Ufone's tagline 'Tum Hi Toh Ho'
Celebrating Pakistani Food
Foodpanda
Foodpanda's unique campaign 'Azaadi Food Run' features Ali Gul Pir who takes us on a trip to 7 local food joints in about 6 minutes. The campaign encourages us to eat and celebrate Pakistani Food.
Throwback to the past
PTCL
PTCL's video gives us a major throwback. The video is an audio snippet from the meeting held at Lahore on the 30th of October 1947. Jinnah addressed to the free nation of Pakistan saying 'Humein Pakistan ko qaim rakhne ke liye abhi aur qurbani karni hogi, musalman musibat main ghabraya nahin karte.'
Marking the Day with Guinness World Record
Sooper
To mark Pakistan's 70th Independence Day, Sooper created a Guinness World Record for the World's Largest Cookie Mosaic. Various Pakistani celebrities and sports players such as Shoaib Akhtar,Wasim Akram Osman Khalid Butt and Adnan Siddiqui joined to help set the record. The cookies used to make the flag were later donated to notable charities across Pakistan.