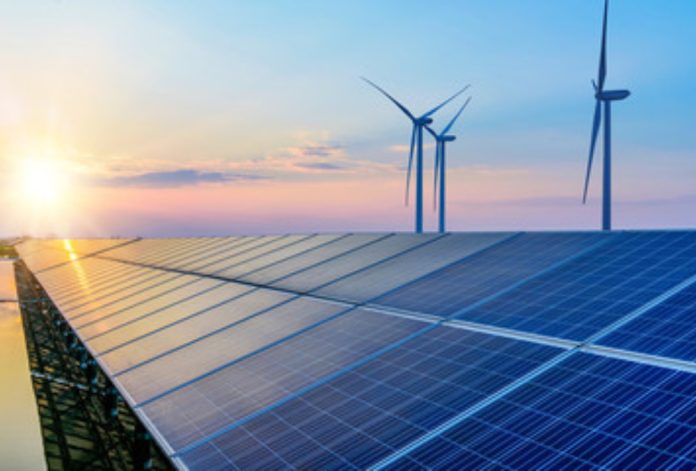 Pakistan is among the countries most vulnerable to the effects of climate change, owing to its geographical location and infrastructure. Due to this, Pakistan is experiencing frequent and severe heatwaves, droughts and floods, and they are likely to become more common as the climate continues to wreak havoc on our planet, resulting in loss of life, destruction of property, and dampening of economic activity.
The recent floods in Pakistan have caused unprecedented levels of devastation, contributing greatly to the economic collapse, with a projected cost of damage rising up to about $40 billion – a terrible sum for a nation that is already struggling to stay afloat economically.
Understanding the gravity of the situation, the Government of Pakistan has been taking necessary steps to combat the adverse effects of climate change, including initiatives to boost disaster preparation, expanding the use of renewable energy sources and promoting practices that are sustainable.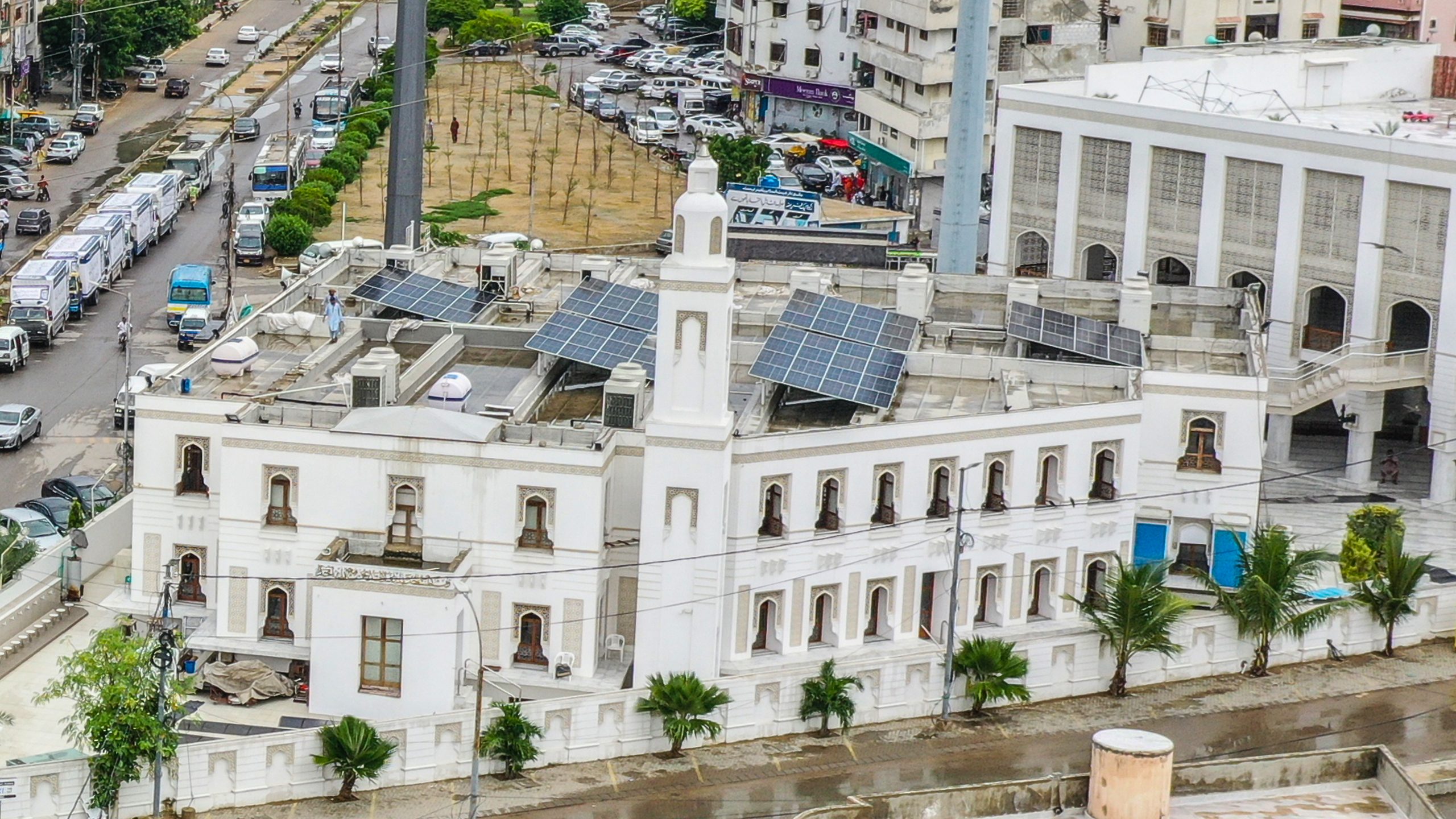 For context, the major chunk of electricity in Pakistan is produced by burning fossil fuels like oil and natural gas, which dominate the energy mix. The country's circular debt, which stood at Rs 2. 47 trillion in March 2022, was recorded on portions of fuel payments. According to NEPRA, Net FDI in the power industry increased to $911.7 million in FY2021 from $765.6 million in FY2020.
In these testing times, it is imperative for the country to shift to renewable energy from a climate as well as an economical perspective. In these testing times, the shift to renewable energy is viable from a climate as well as economical perspective. The cost of producing electricity from renewable sources like hydroelectric dams, wind turbines, and solar panels is far cheaper than that from power plants that rely on polluting fossil fuels. According to SDPI Renewable Energy Report 2022, Pakistan's energy mix has witnessed an offtake of renewables over the past decade. Renewables contribute about 4% of total power sector generation, while wind alone contributes more than two-thirds of renewable generation. Energy generated from solar and wind jumped from almost zero in 2011 to 4,320 GWh of electricity units in 2021.
However, following the enactment of import restrictions in the country has impacted the solar business in the same way they have impacted other sectors. Since the country imports top standard solar panels and inverters, their prices have been driven up. As for the ones produced locally, they do not have the same quality and durability.
But recently, a Karachi-based company called "NetLine" has received advanced level 'Series-A' investment, with an aim to begin local manufacturing of international quality solar panels in the second half of 2023 (between July and December). According to the company, this will be the first plan to manufacture solar panels of international quality standards.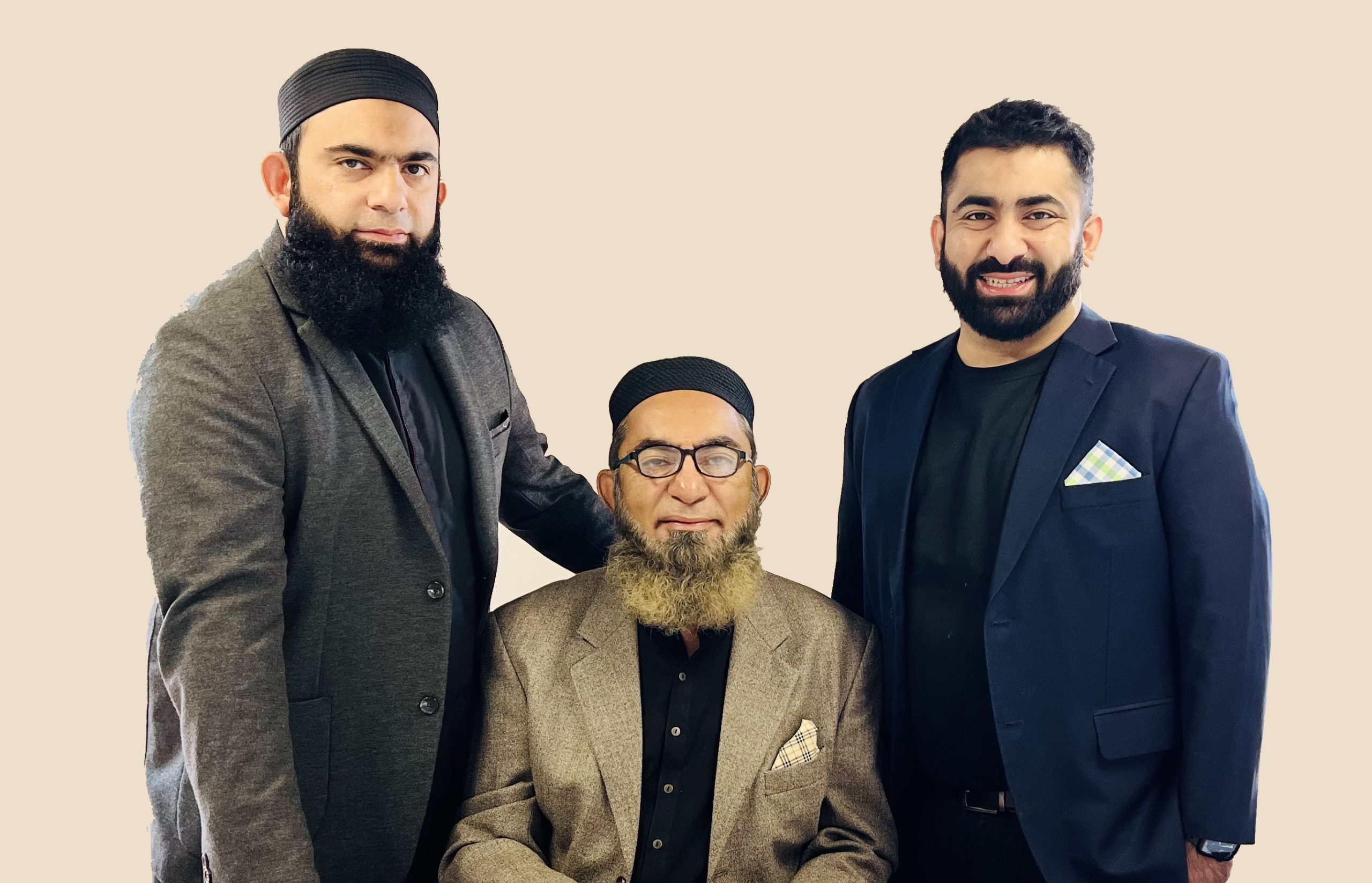 Established in 2002, NetLine has become a trusted provider of energy and power solutions to major corporations all across Pakistan, including Emaar, Indus Hospital, Engro Polymers, Bahria Icon, along with the armed forces of Pakistan.
Talking further, Umair Zavary, Director, NetLine, says the company was established by his father with the sole purpose of specializing in power-generating equipment such as batteries, USP, AVR, DC chargers and rectifiers. However, once Zavary moved back to Pakistan after completing his studies in the US, he was inspired by the solar industry's meteoric ascent and sought to introduce the concept in Pakistan. In 2015, NetLine began offering commercial-scale solar systems.
As with other technologies, Pakistan has been relatively late to the game of solar; Zavary says NetLine pioneered the solar drive in Pakistan, educating clients on the advantages of going solar as there was little understanding among the business community of how solar energy systems functioned and the advantages they offered.
Reflecting on the experience, Zavary says, "It was a new product, so it was less marketing and more education. We used to receive over a thousand inquiries each day, but only about five of them would be mature enough to understand and materialize into a sale order."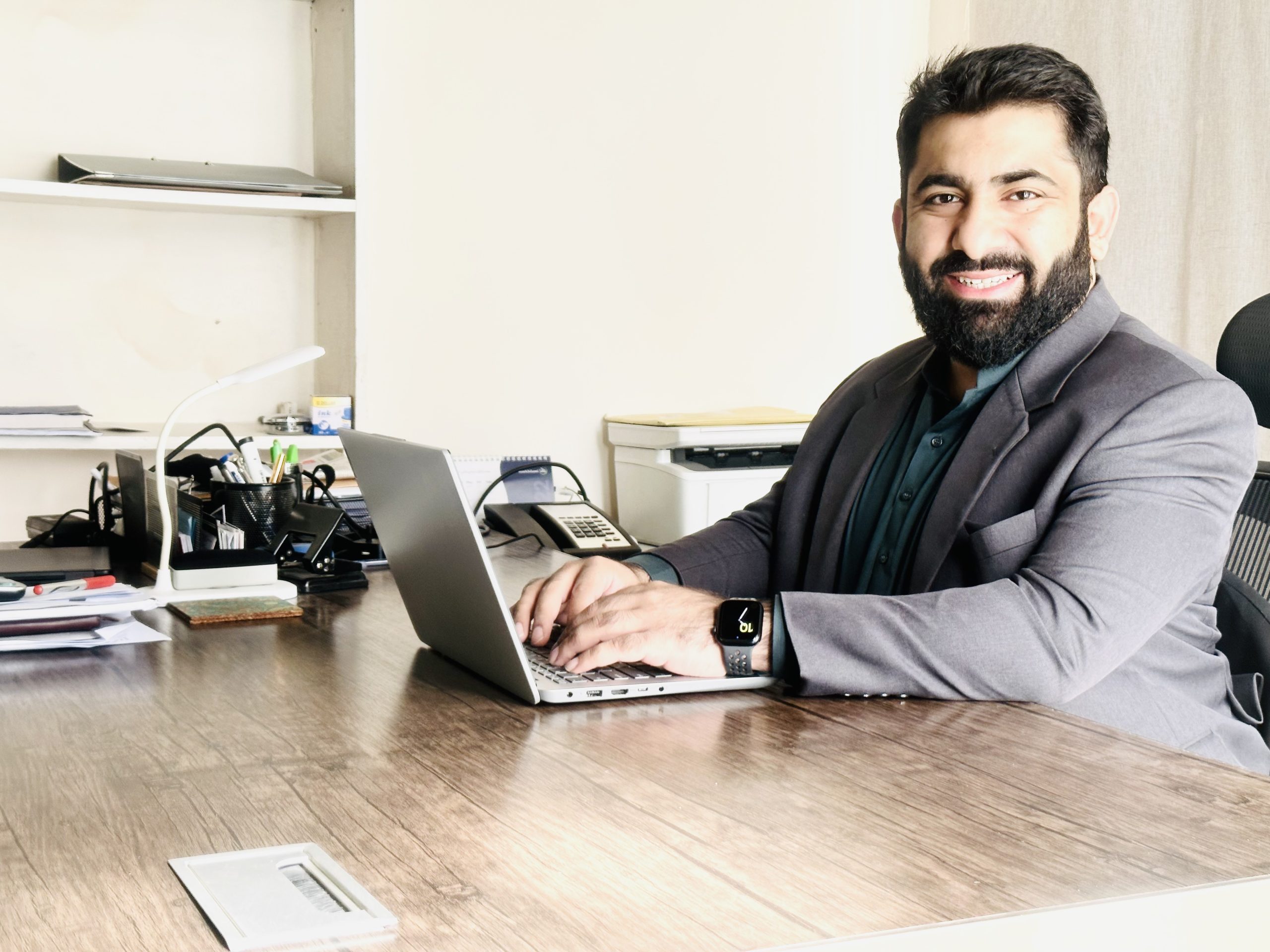 Due to the fact that residential solar systems are typically less complicated and more compact than commercial systems, NetLine initially focused on providing solar solutions to the residential sector. However, as time progressed, the company shifted its focus toward the industrial and commercial sectors. For Zavary, the reason behind this shift is a strong, robust team that has expertise in dealing with all different kinds of technical problems; however, in the residential sector, the problems are less complicated yet more frustrating because homeowners are typically non-technical people, so the problems in the system are not technical but user-generated.
Because of the availability of technical teams with expertise in interacting with solar solution providers and making the most of their services, the industrial sector accepted and adapted to solar energy far sooner than the residential sector. "We've largely been a company that concentrates on commercial and industrial products, not only because my team is qualified to deal with them, but also because there is a comfort level that it's much easier and again, the numbers are much, much greater."
There are three main types of solar energy systems:
On-grid solar systems: These are linked to the power grid so that solar energy may be used to power a household, and any surplus can be sold back to the power company.
Net metering: A NEPRA-approved billing mechanism. It allows distribution companies to purchase excess units of electricity produced by consumers by crediting them against the units consumed from the national grid.
Off-grid solar systems: These are used to provide energy to households and businesses in areas where a connection to the public power grid is not feasible.
Hybrid solar systems: These solar energy systems are a hybrid of on-grid and off-grid systems. They make it possible to power a house with solar energy while simultaneously providing the choice to utilize electricity from the grid as a backup source of energy.
In Pakistan, on-grid systems are more popular because people want to save a good chunk of their electricity bills rather than powering their whole household on solar. The reason for this is the amount required to install solar systems. However, Zavary feels that people should see it as an investment rather than an expense since a solar system that is considered to be of medium range would pay back its cost in three years, while the life of solar panels is around 20 years. Since solar energy generation is more cost-effective and economical over time, homeowners should see the initial investment as a one-time expense.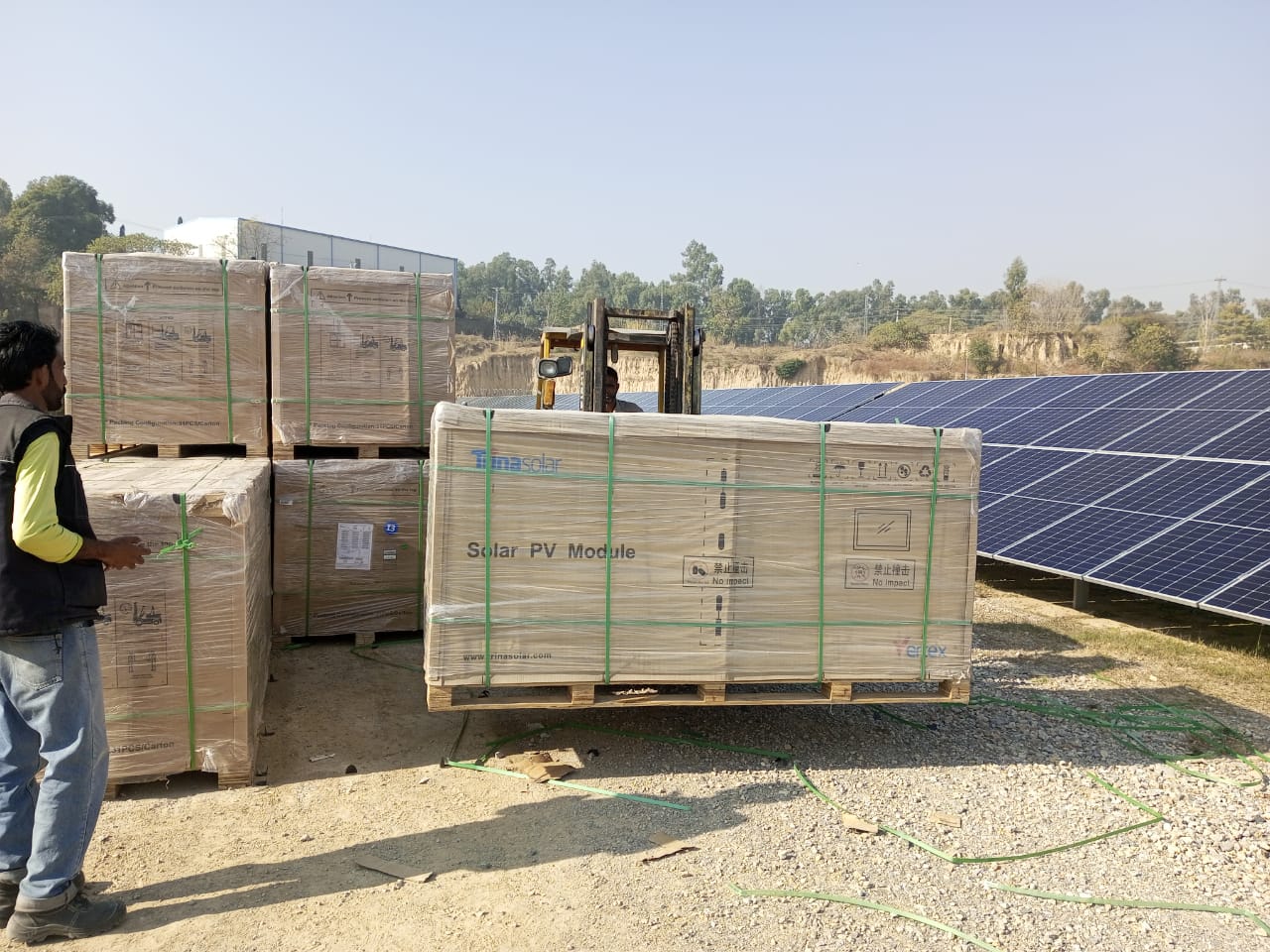 Upon being asked about the biggest challenge to installing a solar system at home, he says, "the biggest challenge is finance because a homeowner would invest his savings to install a solar system, whereas, in the industrial sector, they don't have to worry about funds; this is also a reason that solar got popularized in the industrial sector more."
"Another major difficulty is our financial sector, which is so complicated that people resist taking loans, in contrast to the financial sectors in the United States, which push people to accept credits," he adds.
The State Bank of Pakistan has launched the 'Solar Financing Pakistan' initiative to address this issue by providing loans to the residential, agricultural, commercial, and industrial sectors at 6% flat interest rates and in reasonable monthly installments for the purpose of installing solar energy systems of up to 1 MegaWatt in capacity.
The government is working diligently to encourage the use of renewable energy sources across the country by making significant efforts and undertaking important initiatives. The National Transmission and Despatch Company (NTDC), which falls under the Ministry of Energy, has just announced the Indicative Generation Capacity Expansion Plan (IGCEP) 2022–2021. The goal of the effort is to increase the amount of solar power added to the national grid by more than 8,000 MW over the next decade. Moreover, recently, Prime Minister Shehbaz Sharif has urged Turkiye to invest in 10,000MW worth of solar projects around the country.
In light of this fact, more companies are entering the solar industry to assist in the propagation of solar waves throughout the nation. Despite this, NetLine continues to be one of the most trusted and oldest solar solution providers owing to their expert and focused approach.
As for competition, Zavary states, "We are not just a solar company; rather, we are a complete power solution provider. Therefore, for us, we have competition in different categories. However, we have an advantage over them in the sense that they are dealing in one particular category, whereas we are a one-stop shop for all different kinds of power requirements."
For Zavary, the country's solar power industry has a tremendous amount of untapped potential. This renewable source of power is quickly becoming the energy source of choice for many factories and companies that want to reduce both their operating expenses and their impact on the environment. Within a very short period of time, it has amassed more support than any other kind of renewable energy. In contrast to other forms of renewable energy, its installation is simpler and more expedient.
"The installation of a power plant with a capacity of five megawatts will take around two years, but installing solar panels would take just three months. Therefore, it is the most expedient approach to advance our goals, which are to reduce our import costs, clean our environment and preserve our economy," he says.
However, like all companies, NetLine is also facing an immense challenge in fulfilling orders due to import bans in the country. "We have orders from our customers, but banks are not opening LCs for the import of this equipment, so we are not being able to give them supply. A number of pieces of equipment are stuck up in the import stage due to LC issues. He urged the government to resolve this issue of LCs on a priority basis," Umair said.
For our current economic and electricity crises to be mitigated, it is imperative for the government to raise public awareness and encourage the widespread usage of domestic solar energy. And NetLine, in addition to promoting its brand, is also educating consumers on the value of solar power.
"In 2017, we did a roadshow in Karachi and Lahore. We went to multiple universities to raise awareness across these cities to educate students. Additionally, we also introduced our international delegates to students to help them with their in-depth inquiries on solar energy because informing people on the significance of it is the first step in making it widespread throughout the country," says Zavary.
But clean energy comes with its own set of challenges. Although solar and wind energy projects could be more cost-effective in the long run, their functionality is reliant on the amount of available sunshine and wind. For instance, the Quaid-e-Azam solar plant in Punjab, which generates 100MW, was built for $131 million ($1.31 million per MW) in 2015. However, because of the smog and dirt, the project can now only generate 18.5% of the electricity that it is capable of producing, despite the capacity of 100 MW.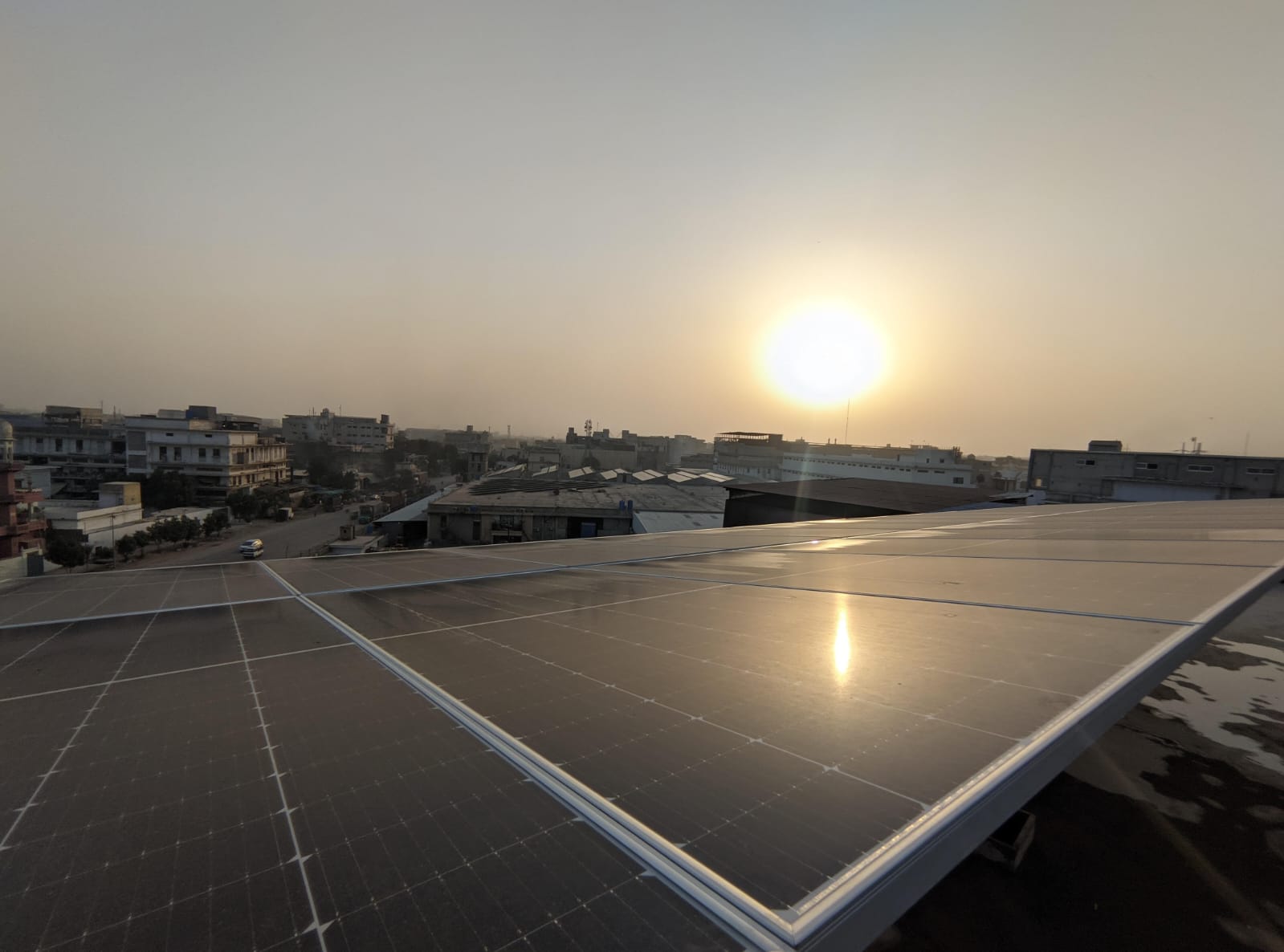 Since the government has set a goal of expanding the use of renewable energy (mostly solar and wind power) from its current level of around 5% to 20% by 2025 and 30% by 2030, NetLine has ambitious business expansion plans in the near future. The company intends to manufacture solar panels at a local level with an annual capacity of around 180 megawatts. For this purpose, a plot of three acres of land has been purchased on the outskirts of Islamabad, and the equipment, such as plants and machinery, has been imported from Turkey.
Zavary believes the issue of Pakistan's power deficit may be solved in the long run via the use of renewable sources of energy (The quantity of sunshine that the planet gets in only one hour is sufficient, in theory, to satisfy the requirements for energy production of the whole human population for close to one full year). Because of Pakistan's geographic position and climate in general, the majority of the country's landscape is exposed to an adequate amount of sunshine throughout the year. The country boasts one of the greatest levels of solar radiation in the world, with an average of around 6 to 7 kWh/m2/day of solar radiation. More than 8 kWh/m2 of solar radiation is received each day in the south and west of the nation, making these regions ideal locations for solar energy production.