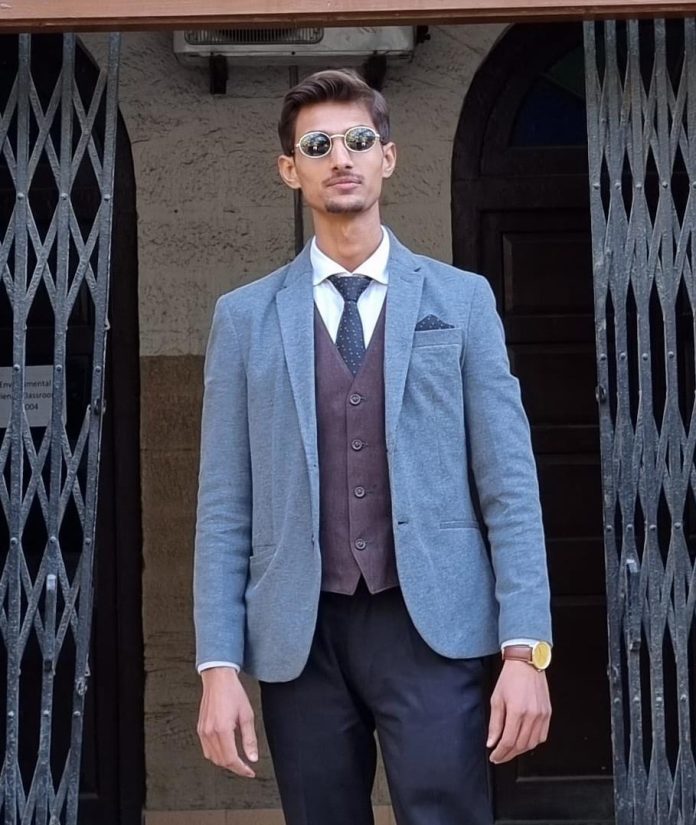 SYNERGYZER: What is your educational background and when did you start working on your startup?
ABUZAR SHOAIB SIDDIQUI: I completed my Diploma of Associate Engineering (DAE) in Chemical Engineering, after which I pursued my degree in Applied Chemistry from the University of Karachi. I began working on the start-up when still an undergraduate. Once I completed my bachelor's degree, I dropped the idea of studying further and focused entirely on my start-up to turn it into a successful business.
SYNERGYZER: How did you conceive the idea of building road material from plastic/rubber waste?
ABUZAR SHOAIB SIDDIQUI: I experienced a terrible road accident a few years ago caused by the excessively potholed roads in Karachi, and that accident perhaps pushed me to work on the idea of working on road construction as a career. More research into the subject, and I figured out that road pavements were expensive to build and construction business was definitely not an easy undertaking. Through my conversations with peers, I also noticed another major problem which was 'plastic waste' that was making life unbearable in the city. So then I began research on constructing road pavements using plastic and rubber waste, which even today is a novel idea in the country and no one else has initiated.
SYNERGYZER: When and where did you first practically implement your idea?
ABUZAR SHOAIB SIDDIQUI: We first put our idea into practice in Islamabad, in a park where we paved a jogging track using rubber. We used about 10,000 kg of plastic waste to pave out a kilometre-long track. I thoroughly researched the idea, its implementation, drawbacks, and product building, along with what my competitors were doing before I set out on my first experiment.
SYNERGYZER: How is building roads using plastic/rubber waste better than using conventional material?
ABUZAR SHOAIB SIDDIQUI: Our material is eco-friendly and durable. Given the conditions such as extreme rains, problems of drainage, potholes, etc., an average road's life expectancy is about four to seven years. On the other hand, roads built with plastic/rubber waste last about 15 years in similar conditions; in fact the life expectancy varies from 15 to 40 years, depending upon extreme weather conditions.
Also, our product is cheaper and affordable and of better quality.
SYNERGYZER: So you're saying there are no drawbacks to building roads with plastic/rubber waste?
ABUZAR SHOAIB SIDDIQUI: There is one drawback. Once the road completes its life (40 years), the microplastics from the road start becoming part of the ecosystem again. However, we have it controlled as the roads in Pakistan are constructed every 20 years.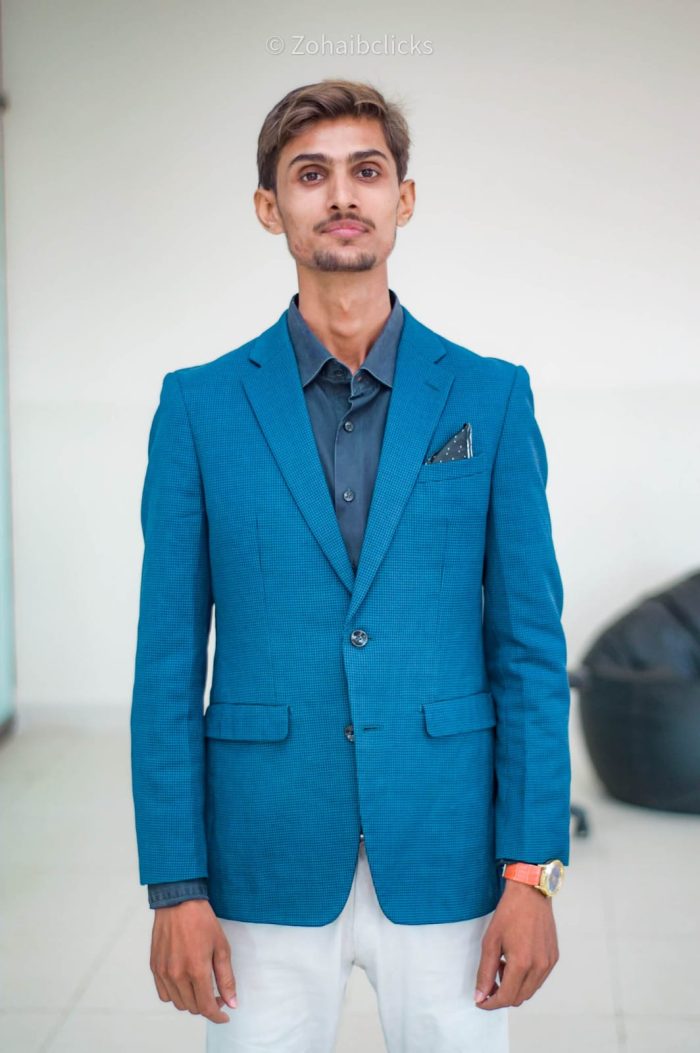 SYNERGYZER: From where do you source the plastic waste to be used in road-building?
ABUZAR SHOAIB SIDDIQUI: We have vendors based in Gadap and Sher Shah, Karachi from whom we buy plastic in bulk.
SYNERGYZER: When did you officially start your company Enviro Solutions and what is its mission?
ABUZAR SHOAIB SIDDIQUI: We officially started working on the start-up in January 2021. Enviro Solutions is more than just an economical idea. Before generating business, we aim to serve the country by providing quality and eco-friendly habitats to the citizens of Pakistan.
SYNERGYZER: Who are your clients?
ABUZAR SHOAIB SIDDIQUI: Currently, our clients are Coca-Cola (in collaboration with the National Incubation Centre, Islamabad), Huawei Pakistan (Islamabad), Sports Pavilion (Karachi), Askari 10, Humayun Carpets, as well as a few private clients.
SYNERGYZER: How has the response been to your start-up so far?
ABUZAR SHOAIB SIDDIQUI: We have completed 10 tenders in various areas of Pakistan with the above-mentioned clients. All our customers have been satisfied with our work.
SYNERGYZER: Are there any challenges involved in your work?
ABUZAR SHOAIB SIDDIQUI: Machinery for production and shortage of skilled labour have been our major challenges so far. The specialized machines required for production are not available locally and we cannot afford to buy and import them right now. Hence, we use manual production.
SYNERGYZER: How was your experience with Shell Tameer and later winning the award?
ABUZAR SHOAIB SIDDIQUI: I came to know about Shell Tameer through the NEP-NIC office at I.T tower, Sindh Madarsatul Islam, Karachi. Winning an award in the 'Bright Idea' category opened the door for us definitely, in terms of acquiring new potential investors and customers for Enviro Solutions. Shell Tameer also provided us with mentors, financial support, as well as the chance to network on a larger scale.
SYNERGYZER: What are you planning ahead for Enviro Solutions?
ABUZAR SHOAIB SIDDIQUI: We have been working on indoor and outdoor flooring and pavements till now. In the future, we intend to convert our start-up into a factory to expand our services for building construction by providing plastic bricks which will drive us towards eco-friendly housing. We are also working on a coloured-plastic road which will be soon available for our customers.