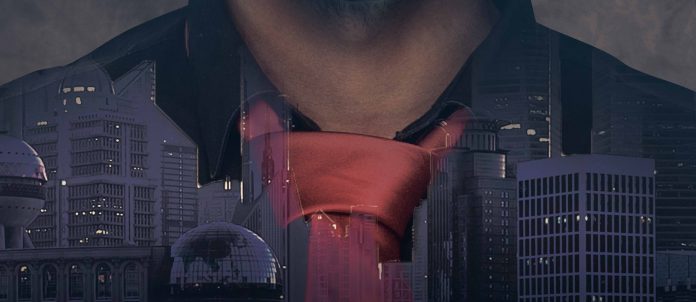 As originally published in Synergyzer Issue 3 – 2018
The Massachusetts Institute of Technology affiliated MIT Enterprise Forum recently established a Pakistan chapter which kickstarted with a Summer Entrepreneurship Bootcamp intended for 16 to 23-year-olds. The Forum will also be featuring a Startup School to help young entrepreneurs sustain their business ventures while creating an angel investment network community called MITEF Pakistan Angel Network to help founders establish commercially viable high-impact businesses.
The MIT Enterprise Forum Pakistan is chaired by Dr. Umar Saif, Chairman Punjab IT Board, who is also credited with establishing Plan9, one of Pakistan's initial tech incubators that has led the instituting of the culture in Pakistan. According to him, "Pakistan's engineering universities produce 25,000 engineers each year, of which 20,000 are Software and IT graduates for whom we only have 10,000 jobs available." More on how he has jumpstarted Pakistan's IT economy and is working to steer it in a sustainable direction in the pages that follow, but while it is without doubt that the country is producing the required manpower; the lack of resources, knowledge, policies, and infrastructure has made it difficult to establish a burgeoning tech industry. While steps are being taken to create an environment that allows technological innovation to flourish in the country, the need for more incubators that support young entrepreneurs is very much there.
Another government-led initiative is National Incubation Centers (NIC), which is a public-private partnership led by the Ministry of IT & Telecom in alliance with Ignite Fund, Jazz and Team Up. Formerly known as the National ICT R&D Fund, the Ignite Fund is mandated to channelize allocated funds from the high growth-oriented telecom sector to the research and development of information and communication technologies (ICT) to promote such initiatives that can help convert the economy towards a more knowledge-based one through developing industrial and academic partnerships. Team Up is an initiative that works around building a community of entrepreneurs and professionals from diverse fields to act as mentors for young startup founders, while Jazz has partnered to lend its technical expertise to create a sustainable ecosystem through its XLR8 program. Till now, centers have been launched in Islamabad, Lahore, Peshawar, Karachi, and Quetta.
Another tech incubator leading the incubation scene in Karachi is P@SHA's Nest i/o, led by Jehan Ara, President – P@SHA. The space is any esthetics-driven entrepreneur's dream come true. We will feature Jehan Ara in the next part of 'The Wolves of Tenacity' edition. What I cannot help but mention here is that when we asked her how such a well-designed space came about, she spoke of the journey the P@SHA team carried out to research tech hubs, co-working spaces and startup communities located in USA, Europe, and the Far East besides talking to startup founders about what they require; getting the space financed through Google for Entrepreneurs and Samsung; and getting it designed and decorated in such a way that it has an air of openness and excitement while being inspiring and collaborative at the same time. The space is ideal for any startup to start their journey from; radiating color and energy, and offering hands-on workshops, inspirational mentor sessions, and networking opportunities. P@SHA has also generated support from the US Consulate General Karachi for further extension of their already existing curriculum for incubatees. My question was, why spend so much on the glitz? Her reply, unless the glamor does not speak for itself, people will not come forward to make something out of their own futures since tech startups are still a very nascent part of our economy.
While there is a lot of talk that more fluff and less matter is being put forward by our new age entrepreneurs, people running incubators are hopeful that the ecosystem will eventually gear up – in due course of time – to produce Pakistan's first unicorn. A lot of challenges are due to the absence of a proper infrastructure, of policies and laws that let these new breed of ideas and idea champions thrive, of investment that lets the main stake stay with that raw kid with the novel idea. According to Dr. Umar Saif and Jehan Ara, the ideas and the grit are all very much there. Like everything else, there are all kinds of people vying for the crown. It will take time, a lot of effort from those who know the drill as well as understanding from those in positions of authority and power to create viability in a culture that has yet to recognize this new, and more often than not, politically incorrect breed of Pakistanis.