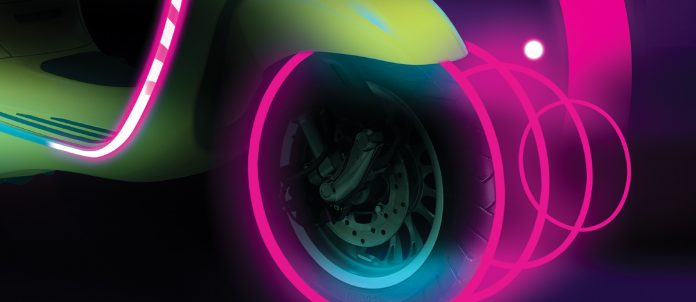 As originally published in Synergyzer Issue 4 – 2018
Synergyzer talks to the COO of Bykea, Rafiq Malik, about the creation of the startup and its progress since it came out of incubation.
What made you start Bykea?
The problem we set out to solve was transportation for the masses by the masses. The masses, unfortunately in our country, cannot afford ride-hailing services at a premium price, nor can they afford to buy a car. A bike is the most expensive asset that most Pakistanis own and we wanted to provide them with an opportunity to leverage their bikes to make an income.
Also, Pakistan has four times more bikes than cars, so the sheer market size made them much more attractive.
What expertise does each founding member bring to Bykea?
Muneed Mayar is the founder of Bykea and handles the Operations and Marketing. As the former co-founder of Daraz.pk, he brings to the table experience in operations, marketing, logistics, and product development along with his education in BA in Economics from the University of Virginia.
I am the COO, and I contribute with my experience as a supply chain management professional.
Ishaq Kothawala, the CFO and CSO, has a background in Actuarial Science. He spends the majority of his time on researching and brainstorming new ideas, app developments, designing processes and app testing.
Abdul Mannan brings his years of experience as a developer in the software industry and acts as the CIO at Bykea.
What is the Bykea model? How is your model different from others?
We are the pioneers of bike hailing in Pakistan so we think we have a good understanding of how this category works and thus far have managed to stay ahead of the game. Being a local home-grown company with all its roots in Pakistan enables us to solve local problems. We keep innovating and adding verticals to our app to try and identify new opportunities that will set us apart from our competition. We are not just a ride-hailing company anymore, we have a platform that offers a multitude of services including delivery, purchases, food, and tickets.
When you started what was your intended audience?
The masses. The privileged have the means to find a private solution to all the public problems in our country. The masses, on the other hand, have very little recourse. Bykea was founded as a cheaper alternative to the conventional car-based ride-hailing concept in Pakistan.
How has the audience changed with new features being added to the app? Whom does your current customer base include?
We have definitely attracted more female customers with the new categories like tickets and food, classifieds, jobs etc. However, our primary customer base has not changed much. We still focus on the same segment.
How do you incentivize your drivers?
Through flexibility and an incremental bonus on their weekly bookings. Ours is a flex platform that allows drivers to drive at their own will with the ability to state their desired destination as well. Drivers can work as many hours as they please and can monitor their performance in the app itself.
How has the venture grown since Bykea came out of the incubation program? What can you tell us about your funding and revenue stream? How do you intend to get further funding?
The business was seed funded by JS and Ithaca Capital, both local investors, and we are now looking to raise more capital through international investors. Our user app has been installed almost a million times and the driver-partner app has been installed 100,000 times. The business continues to grow.
You already have transport, courier services, food delivery, travel reservations, utility payments and job advertisements supported by your app. What other areas do you aim to venture into? What is your vision for the future?
As our slogan says, Har Zaroorat ki Sahoolat, we want to be the go-to platform for Pakistanis. In the coming months, you will notice updates to our food products category where we will add a catalog of meals that are both affordable and delivered in a timely manner.