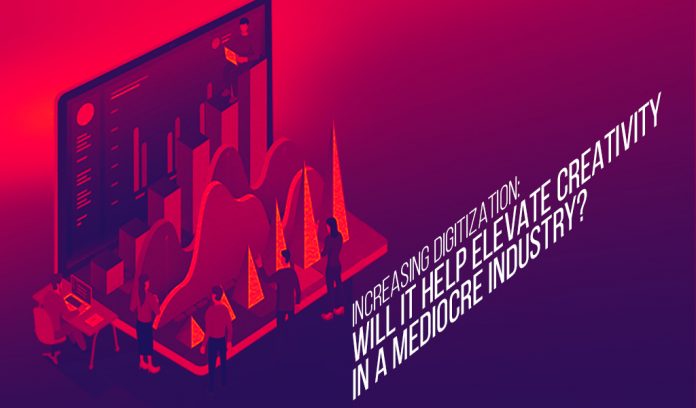 Over the past three decades, marketing has had to keep up and contend with leaps in technology and our relation to it ever since. While the Sales Era followed the invention of the telephone, swiftly followed by the rise of television and the Marketing Department Era, the evolution of the Marketing Company Era saw arguably the biggest change in the history of marketing: The first commercially available personal computers.
Now in an era where customers are in the driving seat, marketers need to engage them in ongoing conversations, creating real relationships and brand loyalty. Earlier, where marketing was about creating a myth and selling it, now it is about finding a truth and sharing it.
This, together with the mass adoption of the internet into everyday life, is the single biggest factor that has affected marketing over the last three decades. As users increased, the landscape evolved from email to search engines and e-commerce sites. For marketers, this was a goldmine. Email became a new outbound marketing tool, joining the traditional arsenal of TV, radio and print advertisements and telephone sales. While search engines cataloged the new websites that were being created and allowed users to find the information, products and services they desired from the comfort of their own home, marketers used the early SEO techniques like keyword stuffing, excessive tagging and backlinks to generate high rankings.
All this online activity was – and still is – stored as digital information. Big data has made it possible to track patterns and trends surrounding human behavior, and its role in marketing is only set to increase. Data-driven marketing has gathered enough momentum that a number of companies have emerged as specialists in harnessing this technology.
The world has moved online and into our pockets. So, where do we go from here?
A FUTURE IN TRANSPARENCY, PERSONALIZATION AND AGILE MARKETING
Customers are now smarter and able to research products in seconds, easily comparing competitors and reviews, while unearthing any myths along the way. For sales professionals, this shift is proving a challenge as 70% of the buyer's journey is complete before a buyer even reaches out to any point of sales. SEO improvements have made keyword stuffing and spammy backlinks a thing of the past, paving the way for real value and good content to become the new marketing style.
Sharing is everything
Sharing is a huge part of the new internet landscape and the upcoming generation of digital natives is changing the way information is viewed and shared. As the first truly mobile-first generation, Gen Z places a big emphasis on personalization and relevance. Their habits are also ever more evolved compared to Millennials who currently interact with three screens on average. Gen Zers use five: A smartphone, a TV, a laptop computer, an iPod or iPad as well as a desktop computer.
In this era, personalization can be achieved through big data or user-generated content. While big data can be used to create a unique experience for individuals, user-generated content empowers customers. This form of content marketing gives marketers an infinite supply of creative input while creating a bond between brands and consumers. Millennials are especially influenced by user-generated content campaigns where 84% report that user-generated content on company websites has at least some influence on what they buy.
The recent months following the coronavirus outbreak came as a reminder to transform businesses, innovate new operating models, bridge the digital divide, and build a digitally and financially inclusive society.
The big question: Will this digitization of information help elevate creativity in our industry?
The answer is 'yes'.
Personally, I don't consider this industry to be mediocre. Whenever this question arises, we end up shifting the blame to the client. I believe all kinds of work – mediocre or otherwise – is churned out on a daily basis. We have our own set of challenges which are completely different from the west or our neighboring country. More importantly, we are in the business of selling and if we are unable to sell the idea to our clients in the first place, we should not expect that the consumers will buy the products from the ideas either. Digitization has given us the tools and resources to gauge the effectiveness of campaigns so this is no more guess work.
Redefining our definition of creativity
I strongly feel that we have to redefine our definition of creativity. Advertising is about telling stories which are disruptive and compelling enough for consumers to believe in and make decisions accordingly.
'Belief' here is of utmost priority. There is no point in selling a story where the intent of the product completely eludes the customer. The story needs to be effective enough for the consumer to at least remember the product. Sadly, if that link is missing, all effort goes in vain. Creativity or no creativity.
With the ever changing nature of the digital landscape, we have witnessed a surge in innovations and new streams of storytelling, which have started to work in our favor. Previously, things which were considered trivial, myopic or childish are becoming the need of the hour. We don't have to spend extravagant amounts of money in telling a story. A mere meme can create the same kind of impact and anything that is relevant gives us the leverage to create the bandwagon effect at a low cost.
Without a crystal ball, it's impossible to see what the future holds, but to look forward, we need to look back. This evolution is inevitable and it is only here to serves us, aid us and make us more resourceful.
ABOUT THE WRITER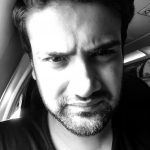 A left-handed and right brained, award winning creative director, Zain Rizvi has extensive experience in creative ideation, communication strategy and integrated marketing, spanning over a decade. His keen interest in reading books and people, coupled with his passionate and free spirited nature enables him to be a masterful storyteller, with stories full of human insights. He can be reached at zainerizvi@gmail.com.