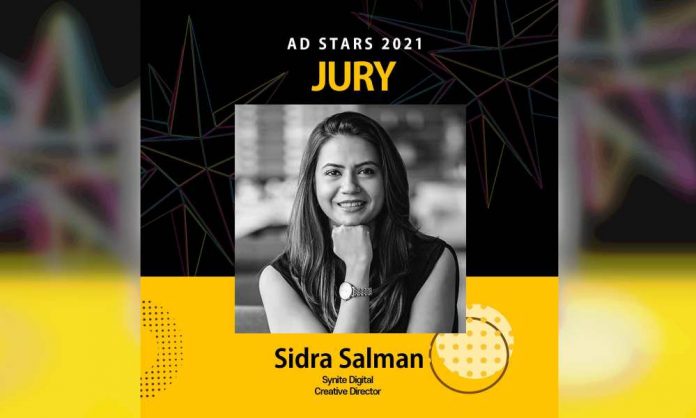 A true achiever knows no boundaries or gender. All it takes is perseverance, dedication, and a different perspective from the rest of the world. In an illustrious career, Synite Digital's Creative Director, Sidra Salman has added another accolade to her strong list of achievements by becoming a member of the jury in the Ad Stars 2021. Through her will, determination, and resilience to achieve, Sidra continues to soar towards new heights.
It has been Sidra's creative eye that has helped her achieve breakthrough campaigns for multiple agencies. Not only has her creative sense helped her reach these heights, but her strong sense of leadership has also played a massive part. Leading from the front she has produced magic in the field of advertising in Pakistan.
Apart from joining the Ad Stars elite group as a juror, her ambitious career reflects diversity by being a part of the Spikes' See It Be It Program in 2019 being one of the best 10 women selected, and has also been the Pitch Fanzine's Superwoman in 2020. Her strong portfolio of clients at Synite Digital has soared with breakthrough campaigns, further reflecting her hunger and determination to succeed.
We wish Sidra all the best for such a wonderful achievement and assure you all that this name will be heard amongst the list of jurors for years to come!
Stay tuned to Synergyzer!