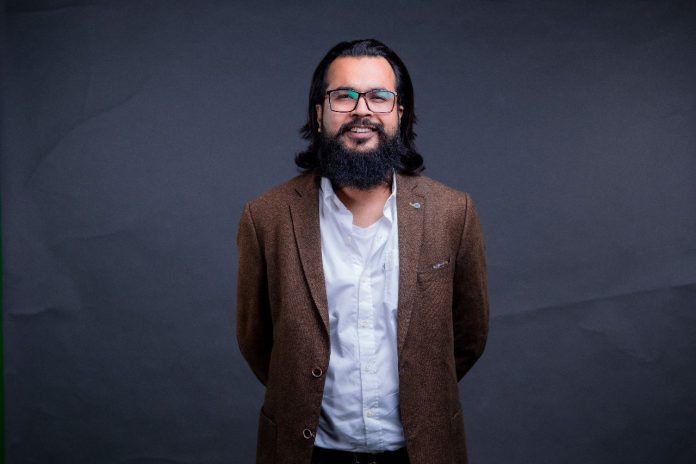 Synergyzer: Can you provide insights into the inception of Daraz Live streaming for cricket tournaments? What motivated Daraz to venture into live streaming in the context of cricket?
Ammar Hassan: As a means of acquiring more users, we decided to venture into sports streaming. It was a simple idea: our app already had a live commerce player, and we knew cricket was immensely popular among Pakistanis. Since digital streaming of cricket matches had not yet been explored in Pakistan, we obtained the rights to stream the 2021 ICC Men's T20 World Cup free of cost. This move paid off as our app's viewership quickly surpassed that of sports channels, garnering over a billion views on cricket streaming alone in 2022. Our monthly active users also shot up from 6 million to 15 million within a month.
Encouraged by the early success, we continued to stream more sports events, including two World Cups, two HBL Pakistan Super Leagues, and one Asia Cup. We even streamed the English Premier League recently. Our efforts have yielded such promising results that noon, an e-commerce platform based in UAE, has followed suit by broadcasting the IPL on their app. In fact, they reached out to me to express how the success of Daraz motivated them to replicate sports streaming.
Synergyzer: How did Daraz identify the potential synergy between e-commerce and live streaming for cricket? Could you elaborate on the strategic objectives behind this initiative?
Ammar Hassan: Cricket is a passion point in Pakistan, so we wanted to club onto the biggest e-commerce platform in the country, as we felt it would be a seamless match. While it was primarily a growth hack for us to attract new users on the platform – and the financials made a lot of sense. The cost would have been significantly higher if we had utilized our usual tactics to acquire users. Hence, all new users live streaming would bring in would be incremental growth. Furthermore, for our existing users, being able to watch live cricket from anywhere on their mobile phones would bring unmatched value, generate brand love, and drive customer retention.
Synergyzer: Could you elaborate on the partnerships or collaborations that Daraz formed to ensure seamless broadcasting of sporting tournaments on its platform?
Ammar Hassan: Once we had cracked the idea of streaming cricket on our platform, we were confident that we would be able to pull it off, as we are backed by the Alibaba Group, which is not only one of the biggest tech players in the world but also a pioneer in live commerce and cloud services. We knew we had the bandwidth and the right team to scale instantly. We partnered with the veteran broadcasting company Netsat, which provided seamless down-link and up-link of match feeds to our CDN servers all across Pakistan. Our partners ensured we had the right backups in place, i.e., redundancies planned for any unforeseen event.
Synergyzer: What were some of the key challenges that Daraz encountered during the planning and execution of live streaming for cricket and football tournaments?
Ammar Hassan: One of the major hurdles we faced was acquiring the necessary rights as a new player in the market. Our focus was on live commerce rather than being an OTT platform. We also had to establish ourselves as a strong retail advertising option among our competitors in order to move into Ad sales. With no prior experience, we had to handle everything in-house. This included managing major cricket events like the India vs. Pakistan match, which required our team to quickly learn technical skills. The first few matches were challenging, but we learned from them and improved our performance going forward.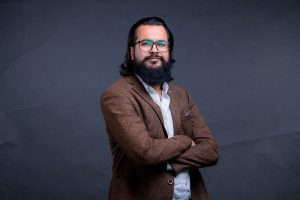 Synergyzer: How did Daraz manage the logistics and technical aspects to ensure a smooth user experience for both shopping and watching sports?
Ammar Hassan: Our core business, of course, is e-commerce, and we have had some major cricket matches stream during mega events such as 11.11, which is the biggest sale of the year across Pakistan. To be able to deliver on both fronts, we had to do meticulous planning and have very clearly dedicated teams (one for cricket and one for mega events). We expected massive traffic for certain matches and campaigns, so the tech requirements were fully managed and aligned locally as well as regionally to do cloud management to handle the bandwidth. During occasions like 11.11 and the Pakistan vs Australia match colliding in 2021, we leveraged the occasion by giving out free vouchers worth 1,000 PKR to all match viewers. The vouchers ran out within 5 minutes, and 97% of them were redeemed.
Synergyzer: Could you share any insights or statistics regarding the impact of Daraz's live-streaming initiative on user engagement, sales, or brand recognition?
Ammar Hassan: In 2022 alone, we recorded over one billion views on sports live streaming. We also achieved the highest concurrent user traffic, which was 2.4 million users in a given second in the Pak vs. Afghanistan match during the World Cup 2021. More recently, we received 3 Effies for our cricket live-streaming event, which is a testament to the kind of innovation it brought to Pakistan.
Synergyzer: Daraz's foray into live streaming for cricket and football has been successful. Are there any plans to expand this initiative to include live streaming for other sports as well?
Ammar Hassan: Not at the moment. As per our research, in Pakistan, only the biggest sports event, such as cricket, draws the kind of audience at the scale that we are acquiring. As I shared earlier, we are not an OTT platform; hence, for us, streaming any event should make business sense as it requires us to dedicate resources and time. Having said that, we are also very agile. If anything makes business sense in the future, then we would definitely want to explore it.