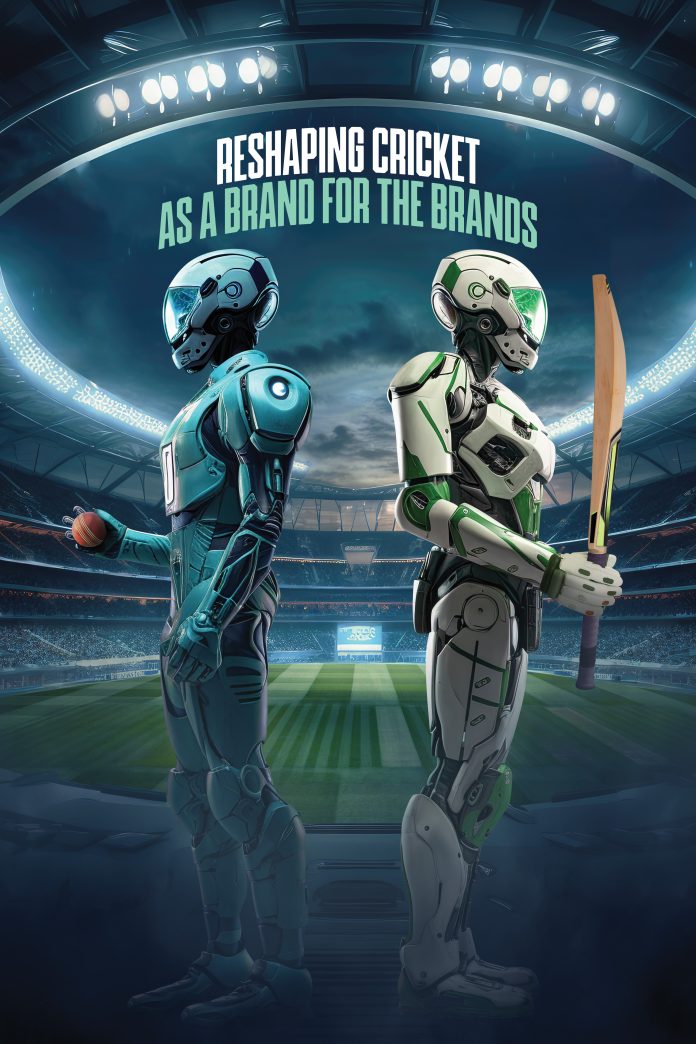 Cricket today has reached a precarious state. With the constant inauguration of new leagues, we're stuck in the conundrum of where cricket's future lies; will we let go of international cricket and witness an entire league model throughout the year, or will international cricket prevail and rise once again? It's a fair point to raise. While the recent Ashes reignited hope for international cricket, and specifically test cricket, other series, such as the Sri Lanka VS Pakistan series or the recently concluded West Indies VS India series, didn't spark up the excitement that it used to. Was it a mismatch? Was the production quality horrible? Has cricket become mundane? While all these questions can arise and spark debate, the actual dilemma still stands: what is the fate of international cricket?
The fans are confused and conflicted about their choices; the ICC panicked to reignite the spark in international cricket, the cricketing boards (barring the big 3) worried about how they'll manage to sustain, and the cricketers, challenged to either serve national duty and become a hero, or choose league cricket and stay misunderstood. The clouds of disparity haunt modern-day cricket. But there's one area that is always flourishing, no matter where cricket flows. Brands! No matter where cricket is swinging, brands seem to be flourishing. From endorsements to sponsorships, title rights to campaigns, segments to in-ground advertisement, or even digital engagement ideas to keep the audience hooked, brands stand in a win-win situation.
Cricket in the subcontinent, primarily India and Pakistan, is more than just a sport. It's a religion, it's a way to claim bragging rights. It's a sport that has become a battle arena, where cricketers stand as gladiators, set to claim the throne. Think of the new Babar Azam VS Virat Kohli debate. Or the Shaheen Shah Afridi VS Jasprit Bumrah debate. Imagine, there was a time when Sarfraz Ahmed was being compared to the ranks of M.S Dhoni, and I think we Pakistanis got a bit carried away! But in glorifying these superstars, brands have found this as the perfect avenue to advertise. Celebrity endorsements are a solid mantra in advertising, but we've taken celebrity endorsements to a newer level. Virat Kohli is the strongest brand ambassador and can be found in every ad. Babar Azam has achieved new heights of success, where he's unapologetically collaborated with a carbonated drink. Not what a sports personality should do, but hey, it's the money that matters! Bangladesh has taken it to a newer level. Shakib Al Hasan is a legacy in that country. From condoms to smartphones, you'll find him in every ad. Celebrity endorsements have been taken to the next level.
But why are cricketers important for ads? Why is the IPL called the Tata IPL, previously known as Vivo IPL, Pepsi IPL, or DLF IPL? Why is the PSL called the HBL PSL? Or the Big Bash renowned as KFC Big Bash? Why do brands add segments within these tournaments, such as Catch a Crore or a Tea Moment? Also, why is every side-skirt lit up with flames every time the ball crosses the boundary? Why are the wickets branded and lit up on every dismissal? And why is KFC having its own Flip the Bucket challenge in the ODI and T20 series? It's simple. The stakes are the highest here.
According to various research, 55% of Pakistan's population has an interest in sports, particularly cricket. That's almost 127 million people. In India, over 50% of the population has an interest in cricket. That's almost 704 million people. Nations that are crazy about this sport have seen brands spark up the biggest campaigns on it. Why focus anywhere else when you can integrate your brand when millions are watching? The formula is simple. From leagues to international cricket, the viewership is quite high. Imagine, in a near-to-default nation, the only profitable organization is the PCB. And then we have every brand's paradise, the Pakistan VS India Match.
This year is extra lucky for every brand. We might just witness 4 or more Pakistan VS India matches. For every broadcaster, brand and advertising agency, this is a lottery ticket just waiting to be used. The previous Pakistan VS India match recorded a record 1.8 crore viewership globally. Think of it from a marketer's perspective. It is the perfect marketplace to advertise your product. All you must do is place it right. For a broadcaster, it is a dream come true in seconds.
Beyond this staggering statistic, cricket has become the right advertising model. With the integration of T20 cricket and the possibility of T10 cricket, entertainment has increased. Leagues bring their own flavour. Associate nations might not be reaping the benefits, but the big 3 are surely rewarded. Grounds do not associate with individual or team rivalries but with advertising rivalries as well (Google Coca-Cola VS Pepsi in the IPL and thank me later).
The fate of cricket today remains unsure. Fans, however, will continue watching their favourite stars, either in their national colours or in fancy colours for League cricket. We might just adopt the FIFA Model by hosting Leagues in the entire year, followed by a Euro Cup every 4 years and a World Cup every 4 years. We might just see a new era of international cricket, just like we witnessed in the recently concluded Ashes series if Bazball succeeds. The future of cricket? Who knows? But we do know one thing for sure. Cricket won't stop because the revenue will keep on being generated. Brands will continue to inject more and more revenue through endorsements and sponsorships. Leagues will only increase, with more and more brands stepping up.  But how does this affect the game? Will we see the likes of Virat Kohli, Steven Smith, Babar Azam, Joe Root, or Kane Williamson ever enter the game again? Will we have those world-class bowling spells From Shaheen Shah Afridi, Mitchell Starc, Nathan Lyon, James Anderson or Stuart Broad? Or will we witness more shock retirements from quality players such as Wanindu Hasaranga, Trent Boult, Moeen Ali or Andre Russell to focus on League cricket? We leave this question and the fate of cricket in the brand's hands. Because where the money flows, the players will follow.