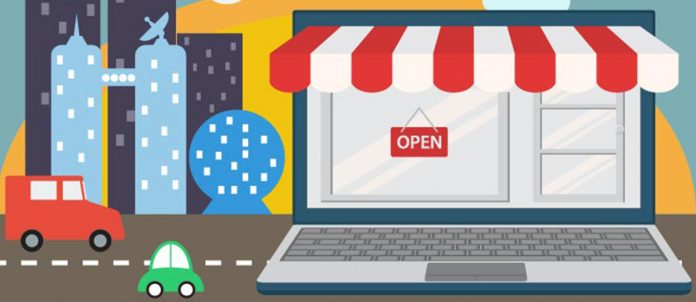 Asad Noman, Marketing Insights  & Digital Lead – Dawlance
"I personally believe that 5 years down the road,  footfall at Dawlance dealers' will decline drastically and will shift to online selling media." 
Synergyzer: Dawlance has just launched an online store on daraz.pk. Why take this initiative now after 35 years of successful market penetration?
Asad Noman: Dawlance is Pakistan's leading white goods' – also called heavy consumer durables – manufacturer and has a predominant standing within this industry, both locally and internationally. We have always tried to provide solutions to customers that match their needs and offer ultimate convenience. Pakistan's internet penetration rate is estimated at 16% (according to the website Internet World Stats), which is continuously growing. Hence, it's about time for Dawlance to meet the growing needs of the population by making its products available digitally. We realized that people nowadays look for a doorstep solution and try avoiding maximum hustle and bustle, especially in case of electronics. At the end of the day, convenience is what people look for nowadays and this is the basic idea behind taking this initiative.
Synergyzer: There isn't any other home appliances manufacturer that is available online for selling. What do you have to say about this?
Asad: This gives us the first mover's advantage amongst our local competitors and we took this step to counter the growing needs of people in the emerging era of digital space, innovative product offering and convenience based tools like eCommerce.
Synergyzer: How is eCommerce a unique offering on Dawlance's end?
Asad: Dawlance has always thought of making lives easier for its customers and this particular initiative circles around the same idea. An individual simply needs to log on to www.daraz.pk/dawlance, place an order for any of our appliance(s) they need and wait for it to be delivered to their doorstep. No more exhaustive trips to the electronic market. Also, there are multiple modes of cash payment available ranging from "cash on delivery" to "paying through debit/credit card".
Synergyzer: What challenges did you initially have to face when entering into eCommerce?
Asad: While this initiative counts as one of our milestones, yet it was one of the toughest challenges I have ever come across. A company that is attuned to operate with a traditional mindset, which in our case was using the dealers' network; the idea of launching Dawlance on an online selling medium, was a big question mark itself. The entire process involved thorough thinking and continuous back and forth, both with internal and external stakeholders including supply chain, sales, finance and logistics. On the flipside, our customers at present still have to get used to the idea of purchasing high involvement goods on the web. Hence, we are working side by side on educating our customers at online buying and making the best solutions available for them.
Synergyzer: Why was daraz.pk Dawlance's initial choice?
Asad: Daraz.pk is one of Pakistan's fastest growing online selling models which I personally believe can even be looked at as a case study of success. The venture has very smoothly carried out the transition of their basic idea to selling all kinds of items from FMCG to durables to luxuries. Also, the kind of enthusiasm shown by the team didn't leave any room for us not to believe in daraz.pk.
Synergyzer: What is consumer feedback so far?
Asad: It's a bit too early to comment on feedback considering this is a durable goods' business which by their nature are high involvement goods.
Having said this, the number of people getting aware of our eCommerce initiative is increasing exponentially. On the flipside, we are offering an ideal mix of our entire range on daraz.pk that gives customers quite a lot of options to choose from, ranging from cooking food in a microwave oven to storing food in Dawlance's energy efficient refrigerators, we believe we have offered a perfect combination of appliances to our online customers.
Synergyzer: What in your view is the future of Dawlance's eCommerce?
Asad: The future is all about eCommerce, be it for Dawlance or any other brand. It's imperative for us to make the best use of the online medium. I personally believe that 5 years down the road, footfall at Dawlance dealers' will decline drastically and will shift to online selling media. Considering we have already taken this initiative, it won't be a challenge then to cope up with the online trend. The young adults of today, who are also influencers to some extent will be decision makers of tomorrow. This is in fact our target market whom we foresee generating revenue for Dawlance in the coming years through eCommerce.
Synergyzer: How does Dawlance plan to leverage this channel considering there's a whole network of dealers out there?
Asad: Although we are proud to have the largest dealers' network in the appliances industry locally, it is essential to evolve with the changing trends and technological advances taking place. As our primary objective is to stay ahead of competition and continue to satisfy our customers in every possible manner. We will stay connected to our dealers' network but meanwhile will also continue exploring ventures similar to eCommerce.
Synergyzer: How much time did it take to setup this channel?
Asad: To be exact, it took us 6 months to establish the channel and the required network. We also conducted a one-way business to consumers (B2C) pilot project in order to test both the viability and acceptability of this proposition. We outperformed the pilot project and successfully executed all parameters which were further used to launch this project.
Synergyzer: What other initiatives do you plan to launch for the digital medium?
Asad: Dawlance has been very aggressive on digital space lately. We launched the brand on social media earlier this year primarily to understand the needs of our potential customers. We need to talk and engage with our customers on a regular basis. We also revamped our website in an attempt to provide customers with a platform where they can find maximum information about our products. In the future, we will further enhance our presence on social media and make ourselves available on every smartphone, tablet and laptop.