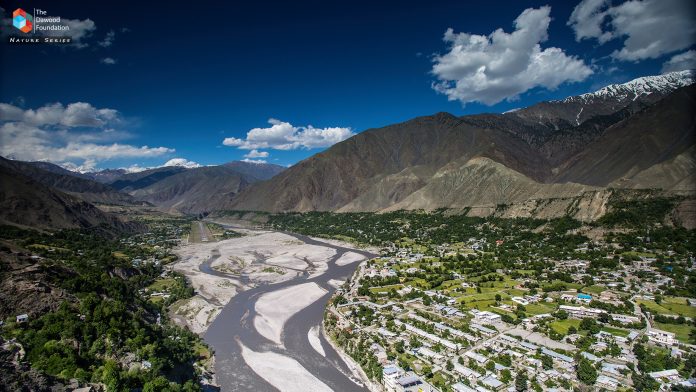 The role of positive documentaries and important ecological challenges faced by Pakistan, a discussion with Sabrina Dawood.
When you go online to look up documentaries about Pakistan, you are met with images of war and destruction, of bearded men holding guns, of bombs exploding and violence breaking out on the streets. There are very few documentaries that cover the positive side of Pakistan or discuss other important problems facing our great country and almost no documentaries that cover the extensive wealth of flora and fauna Pakistan has to offer.
Journalism in Pakistan is limited to talking about politics and celebrities; we have failed to evolve our standards to discuss larger societal issues plaguing our country –the environmental and the overpopulation issues. The fact that our natural resources such as water, flora and fauna are dwindling rapidly, while our population continues to rise exponentially.
"…the objective behind creating the documentaries was to create content that had long reaching impact."
Understanding the need to discuss these very issues the Dawood foundation recently sponsored a series of documentaries directed by Nasir Malik. According to Sabrina Dawood, CEO of The Dawood Foundation, the objective behind creating the documentaries was to create content that had long reaching impact. In the past The Dawood foundation had been active in providing support during times of disaster by providing aid, relief and assistance to affected families, aiding the development of communities through education by creating institutes like the Dawood College of Engineering and Technology (DCET), the Marium Dawood School of Visual Arts and KSBL. In total, The Dawood Foundation has setup a number of schools and colleges since their inception back in the 1960's when Mr. Ahmed Dawood laid their foundation. This new foray into unchartered territories of film making was spurred by the growing need to educate the masses about the ecological impacts of urbanization.
The two films, titled Margalla Hills National Park, and Chitral Gol National Park, discuss Pakistan's flora and fauna and the impacts of human population on those beautiful ecosystems. In our discussion with Sabrina regarding these documentaries she revealed the depth of the problem facing these ecosystems and the people living in these areas.
"No one cares about these national parks, even though they are protected by the government, they are being degraded. It's a microcosm of what's happening all over Pakistan, you can see the animals and how they are uprooted, the surrounding communities are facing major issues because of deforestation. The people living there do not have wood to burn as fuel, their livelihoods are affected forcing them to come to the cities and that puts a burden on cities which are already overpopulated," said Sabrina.
It is the responsibility of every citizen to take an active role in conserving the water supply, to take an active part in reforestation to avoid catastrophic collapse of economy and society.
According to Sabrina the issue is greater than we imagine, with deforestation being linked to flooding that we have faced in our recent past. The issue is also linked to Pakistan's acute water shortage – current predictions claim that Pakistan will run out of water by 2035. Sabrina states that the only way to combat these critical issues facing us is by educating the masses, which is what The Dawood Foundation is trying to do through these documentaries. According to her, it is the responsibility of every citizen to take an active role in conserving the water supply, to take an active part in reforestation to avoid catastrophic collapse of economy and society.
The Dawood Foundation is currently conducting an extensive campaign to combat this lack of awareness; they are doing this by making their content accessible, by having their documentaries translated in all local languages and making them available online on their website www.dawoodfoundation.org . To cater to the vast majority of the population that does not have access to the internet they have developed 2 mobile cinema floats and are planning on conducting film screenings across the country in around 130 cities and towns in Pakistan. They also intend to conduct extensive screenings in public and private schools starting off with Sindh.
It is simply not possible to avoid the repercussions that result from the collapse of ecosystems, deforestation and the lack of conservation efforts. The affects could result in catastrophic consequences, the least of which would be more intense floods, lack of natural pollinators leading to a whole species of infertile crops, less water causing droughts and affecting food production. The human factor is crucial here, the footprint we impart on our environment with our actions such as pollution, deforestation, wasting precious water will certainly come back to haunt us in our own lifetimes and if not in our life perhaps in those of our future generations. It is important that we share important messages like this now, far and wide, to make people realize that efforts must begin now if we are to tip the balance of nature in our favor.
Chitral City, Chitral Valley, Khyber Pakhtunkhwa, Pakistan.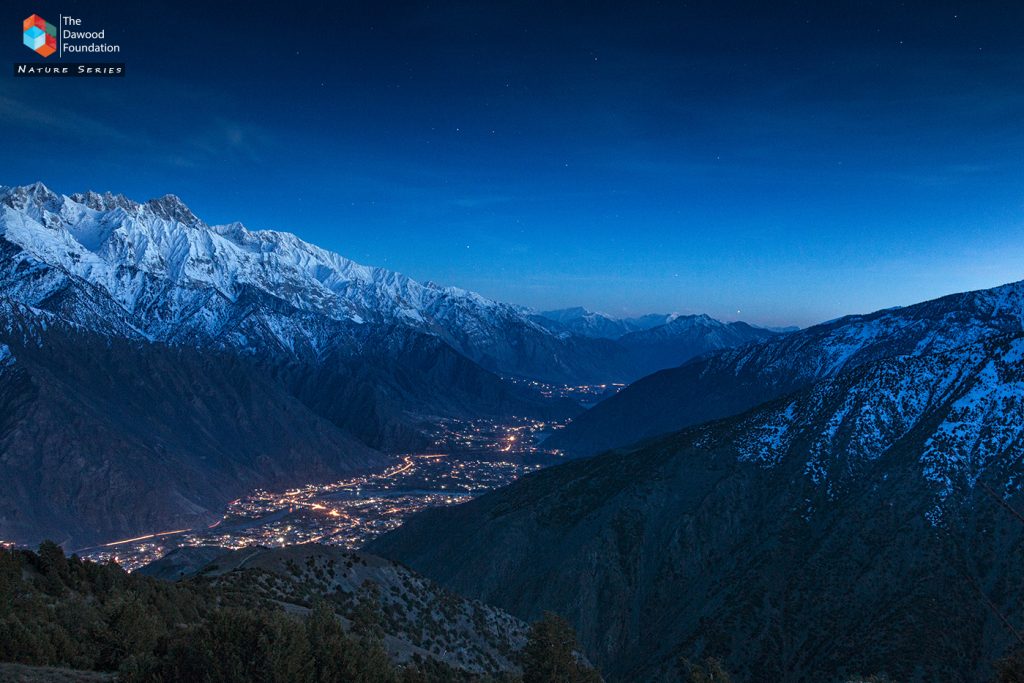 At a two-hour drive from Chitral city lies the beautiful Chitral Gol valley. Rich in cedar trees, the narrow valley is home to a vast diversity of animals including the Markhor, an endangered wild goat species. A stream runs through it & broadens into a river basin surrounded by high glacier peaks. Two hunting lodges are there to facilitate tourists, which were originally built by the Mehtars, rulers of princely state of Chitral.
Hindukush Mountain Range, Chitral Gol National Park, Khyber Pakhtunkhwa, Pakistan
The Hindukush mountain range or Koh-e-Hind is an 800 km long mountain range that stretches between Northern Pakistan and central Afghanistan. Tirich Mir, its highest peak, is at a height of 25,289 feet lying in the Chitral district. The Hindukush Mountains are said to be home to Alexander The Great's lost tribe, the Kalash people, settled here since the 2nd century BC after their ancestors migrated from Central Asia. The Kalash of Chitral still maintain their cultural traditions.
TDF Nature Series documentaries are available for viewing at http://dawoodfoundation.org/the-dawood-foundation-nature-project/