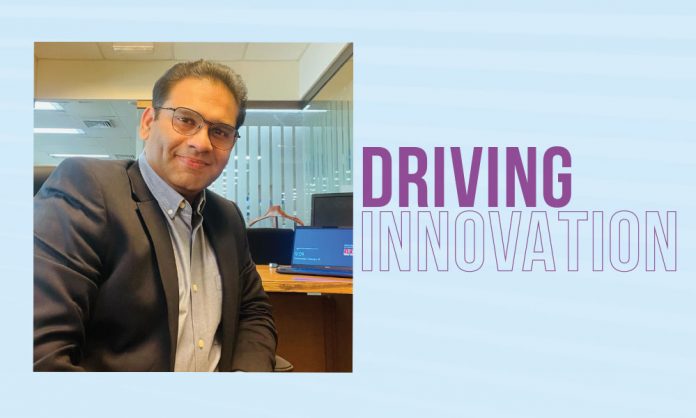 Khurram Mumtaz, Head Digital and Data Analytics, Standard Chartered Bank Pakistan talks about innovation based growth and how is the bank ensuring customer conversion towards digital banking.
Synergyzer: Since the past few years, SC seems to be revamping its customer base. What is the rationale behind it?
Khurram Mumtaz: Standard Chartered Pakistan has been increasing its customer base, not only through traditional banking methods rather also by mainly introducing digitization as an acquisition channel. Our strategy is to acquire general mass with the launch of our digital bank – our SC Mobile Application. We're the only bank in the industry to offer two things that set us apart from our competitors: Biometric verification through our mobile application and instant account opening. The idea is to enhance our consumer reach through digital means where customers transact and bank with us through Online and Mobile Banking.
Synergyzer: What does this entail?
Khurram: Our goal is to give customers the option of banking on the go. The process is transparent and straight forward. All the existing customer checks are there to ensure that our customer's data is confidential, and the risk of potential fraud is mitigated in the best possible manner.
Synergyzer: When did your digital transformation journey begin internationally and then in Pakistan?
Khurram: Digital transformation is an on-going process, catalyzed by the introduction of new technologies, which help in solving problems through the best available technological means.
Our digital transformation journey began decades ago worldwide, and SC Pakistan has been a part of it since the last 10 years. However, it all got accelerated during the last year or so, due to SC's digital integration mandate and State Bank of Pakistan's digital regulations directive.
These led us to invest heavily in technology, upgrading our core systems and application.
As a financial institution, it is a challenge to keep up with the rapid changes in technology and be able to adapt to them.
Synergyzer: What is SC's innovation model about?
Khurram: Innovation at SCBPL is focused around ease of customer.
What makes us different from the industry is that we have integrated biometric verification in our application. This means that a customer can give their biometrics from the comfort of their home rather than going to a branch and waiting in lines. Apart from that, with our upgraded backend systems, our customers have their activated account numbers within minutes of application submission. In layperson's terms, a customer will start the application and by the end of it, their data will be biometrically verified, they will have their account numbers and can conveniently start transacting.
Besides this, our innovation model is based on the security of transaction, data information and transparency of systems; service enhancement i.e. offering customers a wider range of services through digital channels, with 24/7 availability & accessibility.
Synergyzer: SC has a digital-centric conversion-based model. This seems to mean that SC is targeting Gen Z who will start saving or utilizing wealth-building banking products sometime in the future. Yet, currently most wealth lies with the older generations. So what target market is SC looking at in Pakistan? And how is SC as a bank envisioning to retain its equity while it steps into the future?
Khurram: Standard Chartered is currently in the process of revamping the ideology of banking across all demographics. Our aim is to make this process seamless for all customers regardless of age. With the launch of digital banking, we have seen our working population inclined towards banking on the go, followed by students. The wealth may lie with the older generation, but that doesn't mean that we as a bank differentiate between our clients. With footprints across the country, we are still providing banking services through digital means, as we all know that is the future. As a bank, we have retained our clients over the decades because we are Here for Good.
Synergyzer: What challenges is SC facing in terms of targeting Gen Z?
Khurram: To understand the needs of our clients, regardless of demographics, we conducted various surveys and studied the market and the propositions. When it comes to Gen Z, they are true digital natives. They understand the importance of time, convenience and security. This generation can adapt to changes very quickly.
As a financial institution, it is a challenge to keep up with the rapid changes in technology and be able to adapt to them, but that's a challenge that the whole industry is facing.
Synergyzer: Any ATL mediums that SC is utilizing?
Khurram: All the major airports in the country have been branded by SC over the last couple of years, which is very much according to our target market strategy. However, we understand that information travels much faster through digital and social media platforms. Therefore we use platforms such as Facebook, Google and LinkedIn to promote our products. We work closely with our analytics and marketing teams to ensure that the right message is sent to the right client. Social media is a two-way communications tool for the bank's followers. It is used to address queries and complaints of clients and prospects as well as to generate leads for SC Pakistan's products. Hence we use social media as an advertising platform to communicate with and address our audience.
Pakistani digital creative agencies are less cost intensive, and have the potential to produce effective content in a shorter span of time and that's what brands need to capitalize on.
Synergyzer: How is SC retaining current customers who may not be as tech savvy?
Khurram: Standard Chartered mobile banking application is the easiest and most straightforward banking application in the market. There's nothing confusing about the interface either. There are tutorials available on our website for services that we offer over our digital platforms, and the availability of those tutorials is frequently communicated to our customers, so that they are aware of what they can achieve through their application or online banking.
Apart from that, we have world-class service centers a.k.a. branches for such customers where they are facilitated for all queries. When a customer walks into any branch to get a certain request processed, we make sure that they are made aware of that service's availability on digital platforms, so that the next time they want to perform the same request, they can do that from the comfort of their home.
In the end, it all comes down to creating customer awareness of what all our digital platforms are offering. Building the bank's credibility and presence on all mediums has helped us in retaining our customers and increasing our customer base.
Synergyzer: SC's online banking app has been developed internationally, and the same app caters to all markets worldwide. What challenges do you face with this app in Pakistan?
Khurram: Every country in the region has its own application that is developed centrally. Similarly, every region has their own digital transformation journey and they are adapting accordingly. As the application is developed internationally, it meets international standards as well as regulatory requirements providing customers with better security and a simply 'wow experience'.
Synergyzer: How does SC ensure consumer data security?
Khurram: We hear about fraud and phishing cases frequently. Data security and consumer confidentiality are two very important factors that SC takes very seriously. We have controls in place for our Online Banking as well as the SC Mobile application, and we go above and beyond to ensure that our customers have additional security. Our transactions are compliant to regulatory requirements as well. Also, we tend to educate our customers frequently through different modes of communications, including SMS and emails. The information regarding phishing and frauds is published on our website as well.
Our digital transformation journey accelerated last year due to Standard Chartered digital integration mandate and State Bank of Pakistan's digital regulations directives. This has allowed us to invest heavily in technology and upgrade our core systems and application.
Synergyzer: What is your opinion on Pakistani digital creative agencies versus international innovation agencies?
Khurram: Creative agencies in Pakistan have taken their time to maneuver the curve and some still have a long way to go. We can see that new digital agencies and boutique agencies have a digital-first approach, but the older, bigger traditionally-driven creative agencies have yet to catch-up.
If I were to compare local digital agencies with international ones, I would say we have more talent and we can produce better content. Here I would also like to point this out that internationally, the digital industry is only a few years ahead of Pakistan and creative agencies there are already up the curve, into innovation. Having said that Pakistani digital creative agencies are less cost intensive, and have the potential to produce effective content in a shorter span of time and that's what brands need to capitalize on.