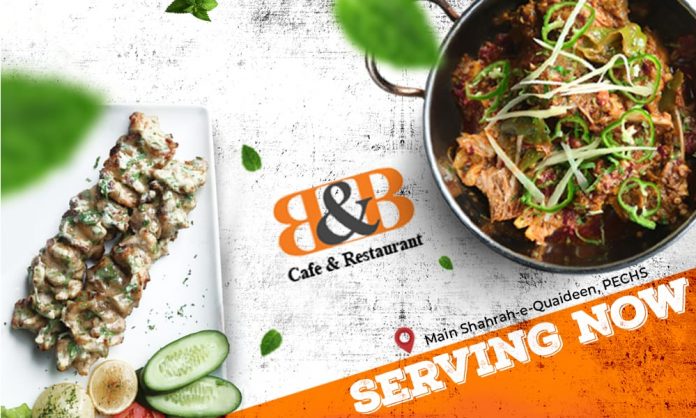 Karachi, December 2018: Breakfast & Barbecue (B&B), Dubai's iconic restaurant, opened its doors in Karachi at main Shahrah-e-Qaideen, PECHS.
After serving for ten years in Dubai, the food chain introduced a wide array of cuisines ranging from Pakistani to Continental, along with Chinese dishes. Their signature breakfast includes Nihari, Halwa Puri and Kadak Chai, with food critics in Dubai rating these as the best.
The restaurant is the first international ever food chain to serve Pakistani breakfast all seven days of the week, unlike other restaurants that are exclusive to weekends only. Keeping hygiene as their top priority, the restaurant offers a clean environment to its patrons. A modern-day décor with wooden interiors and exteriors and green ambiance provides a serene experience to the customers.
Due to the excellent response from the customers who have visited B&B, Alif Investments Dubai, the brainchild behind the venture, plans on expanding the chain to other cities of Pakistan.
The restaurant serves its customers from eight in the morning till midnight.