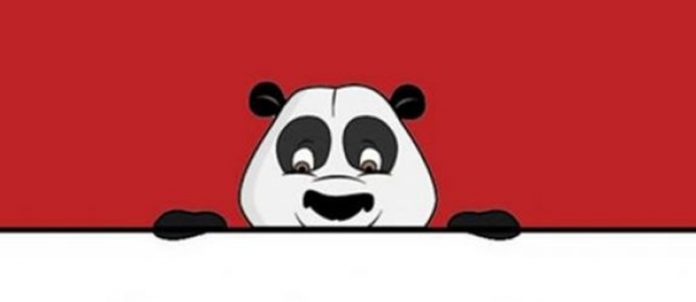 By Sara Qazi
Foodpanda ClickDonate is an online donation program, initiated with the collaborative efforts of TCS Connect, Orange Tree Foundation, SWAT and Microsoft. The idea is to make donating simpler for everyone around the country by allowing them to select from three denominations of ration packs and pay for these at the convenience of their doorstep. The provision of food was thus made simple for underprivileged families.
The objective of the campaign is for people, especially the youth, to reflect on the grim reality that people in our society are struggling to eat two meals every day, and to motivate them to contribute generously towards this cause. Therefore, convenience, simplicity and efficiency were kept at the center of the overall process in order to create a straightforward channel for all stakeholders including the donors, program partners and recipients.
Although prices of staple food items rise due to inflation all around the year, Ramadan witnesses exorbitant price hikes in particular, which affect the bottom line for families that cannot afford to adequately feed themselves. Through the ClickDonate program, donors help in procuring and distributing a ration pack for a minimum of Rs.1000, the contents of which are enough to last around a week for a family of four to five individuals. The program is based on the philosophy that there's enough food in the world to feed everyone; one simply needs to think about sharing it with the underprivileged ones, and every contribution counts.
The donation mechanism works in a very simple way; as the customer visits Foodpanda's website or searches for 'ClickDonate' in the mobile app, the donation packages become visible. The customer can select any of the three packages worth Rs.1,000, Rs.1,825 or Rs. 2,890. After the contact details are provided on the website, a confirmation SMS and email are sent to the donor and within 24 hours, a TCS representative collects the donation and provides a certificate as token of appreciation. TCS Connect handles the logistics and the purchase and distribution of the ration packs is carried out by the Orange Tree Foundation and SWAT to give to the poor and needy. Other than being excellent logistical and distribution partners, these entities have come together as one united force working for a great cause.
Profiling Foodpanda's consumers based on their information consumption and spending habits revealed that leveraging its online presence would be quite feasible rather than running a stand-alone campaign. Hence, a 360 degree campaign was created leveraging Foodpanda's online presence targeting SEC A and B. Every week a sub-campaign was rolled out with a different visual theme while retaining the essence of the core campaign, that is, help the truly deserving and underprivileged people of the society. A number of strategies and platforms have been used as vehicles for promotion including images, rich media and advertising on social media, push notifications via mobile app, banners and landing page on Foodpanda's website, newsletters, press releases and TCS Centre collection points. The partners also promoted the program by sharing it with their fans and followers on social media, where the ClickDonate launch video received a very good response. Currently the video has 2,701 likes and has been shared more than 850 times on Facebook alone while a number of independent bloggers have also applauded these efforts. The overall campaign has a good engagement rate with the peak hours being between 9 pm to 2 am and donations have been received in sizeable amounts. Our approach was to let our campaign speak for itself and tell the deplorable story of people who don't know when, where or how their next meal is going to come from, and then encourage internet users to change this. As a result, the number of articles and blogs doubled as compared to the previous few months. A handful of reporters from mainstream media have also reached out inquiring about the campaign as it went viral.
The areas that are churning out a large number of donations include Karachi's DHA, Clifton and Gulistan-e-Johar; Lahore's Johar Town and Islamabad's Sector E-11. This year, the campaign was run till the end of Ramadan, however, given the overwhelming response and feedback, it's likely that something similar will be done next Ramadan as well.