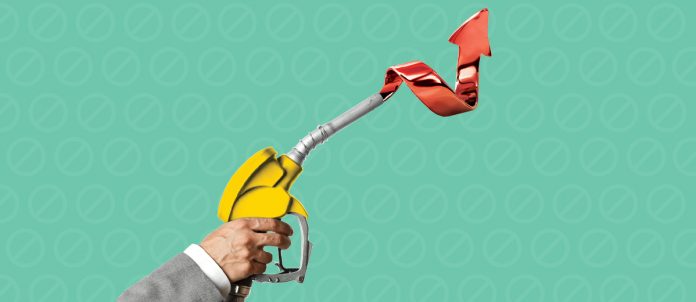 Traditionally, prices of petroleum products in Pakistan have been regulated by the government itself. So the five Oil Marketing Companies (OMC's) present in the country, namely, Shell Pakistan, Pakistan State Oil, Hascol, Byco Petroleum and Admore Gas, have been selling their regular and premium petroleum offerings at similar prices throughout the country.
This regulation in the oil industry has had its drawbacks – the greatest being financial uncertainty for OMC's, since petroleum pricing is a popular political tool; we were used to seeing great price cuts near election time, and then sudden increases when political stability improves.
Moreover, not having a say in the pricing of its products, the industry has been running on autopilot with limited marketing budgets, innovation and new entrants.
This all changed when in September 2016, Petroleum Minister Shahid Khaqan Abbasi made a stark disclosure about low quality of fuel being sold across Pakistan. Apart from Somalia, Pakistan was the only country in the world, where Research Octane Number (RON) 87 petrol was being sold to consumers.
Following the minister's revelations, the country's highest economic decision-making body, Economic Coordination Committee (ECC), ordered OMC's to start importing RON 92 – the standard fuel being used around the globe – while also deciding to deregulate pricing for all petroleum products with a higher RON rating than RON 92.
For understanding, RON is the most common type of octane rating and is measured using a test engine in labs around the world. In layman terminology, the higher the octane number of petrol, the higher the performance of car engines.
So, if one has experienced low mileage, even in their brand new vehicles, or faced severe engine issues, also commonly called 'knocking', then the fault mainly lied with the usage of poor quality fuel.
The deregulation on premium petroleum products has been a breath of fresh air for an industry going through a stalemate.
At times, due to price control fluctuations, OMC's had to face severe inventory losses – the cost at which petrol was imported minus the cost it was being sold at.
Now that oil companies will charge pricing according to demand and supply forces, they can be assured of a more stable financial outlook. This market-driven pricing will also encourage product differentiation, supply chain cost optimization, and superior forecourt services – all benefiting the end consumer.
"Deregulating the premium fuel market is definitely a welcome move by the regulatory bodies. It will not only allow consumers to buy the best petroleum products at competitive pricing, but also improve the financial outlook for all the stakeholders in the industry," said an industry expert.
One major beneficiary of this move, apart from the consumer and OMC's, is the advertising industry. If one remembers the rise of the telecoms, the ad industry not only racked in billions of rupees, but agencies hunted for the brightest talent and latest production technologies.
Now that the OMC's will be looking to gain an edge over their competitors, one can expect a change in their marketing gimmicks.
Armed with bigger marketing budgets than before, OMC's will be looking towards a more integrated marketing approach to catch the attention of various types of consumers.
"We will definitely see a more 360-degree approach to the companies' marketing strategy in the coming months," says another industry expert. "OMC's will now take a broad and all-encompassing view of the entire customer journey, from discovery to purchase, across multiple devices and touch-points. There will now be more commercials, a great number of complimenting content, and an increase in events. All this will lead to building a lasting, fruitful relationship with customers." 
In a first such move, Shell Pakistan recently launched its premium fuel, Shell V-Power, at a glittering ceremony in Karachi. The company later on released advertisements announcing the launch of the performance enhancing fuel on print, digital and electronic mediums.
Fuel retail is another area which will be added to the list of industries being served by the advertising industry. Customers will be made aware of the superior forecourt services on offer at various petrol stations across the country, which will add to their overall experience.
Furthermore, improved finances brought upon by deregulation enables OMC's to invest in plant and machinery to increase refinery complexity and, hence, improve their refining margin.
Also not only big, but small OMC's will be looking to increase capital expenditure on storage facilities across the country in a bid to ensure continuous fuel supply to retailers. All this capital expenditure on new facilities also relates to an increase in job opportunities for Pakistan's youth bulge.
Since petrol meets about 60pc of the fuel requirement in domestic transportation, lower product prices – backed by intense competition amongst OMC's, and new entrants in the arena – may create additional demand for automobiles. Reduced prices will also discourage the use of coal, which happens to be a great relief for environmentalists.
And it is worthy to note that higher octane has the potential to cut down on Pakistan's carbon emissions by huge percentages, since they are cleaner than lower octane rated fuels i.e. RON 87, which was in use some months ago.
 "Deciding to switch to RON 92 as the nation's regular fuel allows for an overall reduction in carbon emissions, but there also needs to be greater support from local car manufacturers," added a local environmentalist. "Now that they know RON 92 is in common use, manufacturers should opt for more efficient engines, which will translate to fuel, cost and emissions savings in the long run."
Car engines have their own octane numbers, meaning that they are specifically designed to run on a particular grade of fuel, usually the nation's regular fuel. So filling with a higher grade will help in keeping the engine performing better, but it will not reduce carbon emissions, unless your car is built for it.
With the cost cutting benefits of deregulation on premium fuel, there is also a distinct possibility that once consumers switch to premium grade fuel i.e. RON 95 and above, local car manufacturers will be gradually forced to develop more efficient vehicles designed to run on premium fuel, which would result in a massively reduced carbon footprint within the next few decades.
Moreover, the octane rating is a measure of a fuel's ability to avoid knock. For better understanding, knock occurs when fuel is prematurely ignited in the engine's cylinder, which degrades efficiency and can be damaging to the engine.
Higher octane, thus, allows for greater fuel efficiency. A local OMC claims that PKR 1000 of RON 92 adds at least 20 – 25 km in mileage in comparison to RON 87. While, Shell's recently launched Shell V-Power (RON 95) is designed to actively clean up the engine from as well as prevent the formation of power robbing deposits. This helps the engine run under optimal conditions and deliver its full performance potential.
All in all, the decision by the regulatory body to deregulate premium petroleum products and introduce RON 92 as standard fuel in Pakistan will benefit consumers, OMC's and other stakeholders across various industries. Above all, the move will definitely benefit the environment in the coming years, while also cutting down on fuel consumption due to better efficiency on offer.