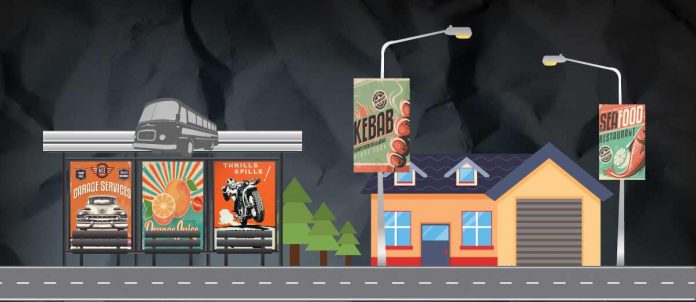 As originally published in Synergyzer Issue 4, 2017 – 'A Better Tomorrow'
Till the 1st quarter of 2016, Karachi was home to around 30% of total out-of-home (OOH) conventional media across Pakistan. Although advertisers had a decent supply to choose from, but clutter in the market created inefficient advertising space and advertisers had to invest more just to stand out from the clutter. Karachi OOH media became excessively saturated while operating in a poorly governed environment, as a result of which, the Supreme Court of Pakistan (SOP) ordered the removal of all conventional mediums such as billboards, bridge panels, gantries, pole signs, pylons etc. This action turned this bustling OOH media hub into a "0" (zero) billboard city.
As part of the ongoing effort to change the industry mindset regarding OOH media, Unilever Pakistan took the initiative along with their dedicated OMA's – outdoor media agency – Arrows Advertising and Kinetic Pakistan to organize an industry-wide convention.
The Vendor Convention platform was established with the aim of working in synergy with all stakeholders to introduce new technologies and innovations for a more dynamic future of OOH media. This initiative was not only successful in defining future guidelines for the survival of OOH trade, but also helped educate vendors on digital OOH (DOOH) as the new lead medium.
Discussions revolved around two key objectives; one, the possibilities within DOOH domain like 3D Mapping, Building Projections, Augmented Reality and unconventional projects. The ambition was to make vendors think beyond billboards. Key highlights included a thought provoking debate around how to do DOOH and other possible options like city beautification projects. It concluded with an agreement that moving away from conventional will help in engagement with consumers in a more efficient way.
Additionally, agencies and vendors were encouraged to work on building unconventional OOH projects around city beautification. Such initiatives will help develop positive sentiments around the medium as it builds talkability and social sharing and will also contribute towards more opportunities to advertisers to think creatively and dynamically for OOH media.
The vendor convention platform is designed to augment a mindset change with an agenda to move away from traditional ways of doing OOH advertising and into a more refined, well planned and governed option of advertising.