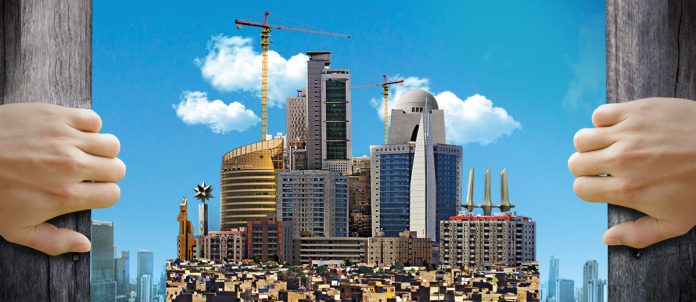 As originally published in Synergyzer Issue 4, 2017 – 'A Better Tomorrow'
On the occasion of marking our independence this year, the Ministry of Information, Broadcasting and National Heritage (IB&NH), launched an official logo to commemorate the 70th Independence Day of Pakistan. Further, celebrations under the theme "Mein Hoon Pakistan" were announced that would span from August to December. Other than a cabinet committee, the preparations for the ensuing celebrations were to feature representatives from all the provinces, including Azad Kashmir and Gilgit Baltistan; and the focus was to be on national history, cultural diversity and different languages spoken in different regions of the country. A special travelogue, from Khunjerab to Gwadar, was broadcast on PTV based around these; while Lok Virsa had scheduled special programs on Pakistan's cultural heritage, emphasizing provincial representation. A more elaborate exercise comprised of a cultural excursion, organized by the Pakistan National Council of Arts (PNCA), from Urmachi to Gwadar through the CPEC route, to increase the prospect of one-on-one interactions between the people of China and Pakistan. As stated by the Ministry of IB&NH, the objective is creating awareness in the younger generation about how we achieved independence and the sacrifices that were a part of it, reviving the original narrative of Pakistan and making sure that our youth stays connected to the culture and heritage of the country; and of course, contribute towards strengthening ties between Pakistan and its highly prosperous and investment-oriented neighbor. The Minister for IB also pointed out that the government will be publishing literature on diplomatic relations, the history of Pakistan's parliament and its role with regards to human rights in the country.
BRANDING A NATION FOR ITS OWN PUBLIC
Such efforts are what internal nation branding exercises usually constitute of. In India in 2003, the NDA – National Democratic Alliance – the political party in power has had a great four-year term and was at a popular high, and with early elections round the corner, was sure of getting a second term in office. Although it was a first for any political party in India, different advertising agencies were engaged to create corporate branding strategies, and the campaign "India Shining" was born. Through it, the government spoke about its economic reforms and how it had brought about prosperity and stability in cities as well as villages, for young and old alike. Yet, it was important that there is no mention of the political party, rather the advertisements were talking about the 'government' in a feel-good kind of a way. For instance one message spoke about small-scale entrepreneurial opportunities created through a USD 2.3 million fund, another spoke of the improving state of Indian economy due to increased exports that were contributing to rising foreign exchange reserves, while the 'Dada Dadi' bonds were making senior citizens benefit from higher interest rates even though the prevalent interest rates in the country were otherwise low. One message that particularly stood out showed a small girl dressed for school standing in front of a mirror with the punch line, "I am going to study further. Lower interest rates on education loans." Activity Two was around 5 lakh phone calls made daily, playing a prerecorded message by the prime minister to the Indian public, highlighting the achievements of his ruling party. This was further followed by discussions and debates by leading media outlets.
Although this nation branding exercise was carried out in our neighboring country; we can argue that the people it was intended for face similar expectations from the government in terms of infrastructure, poverty reduction, creating opportunities for work etc. Another important part of creating a strong brand identity within the nation's populace is to accept, laud and take care of its artists, sportspeople and those individuals who create an identity of the nation internationally. One such step taken by PNCA and the Ministry of IB&NH is to invite proposals for National Awards 2017 to recognize such individuals from cinema, television, radio, and theatre who have contributed to the country's visual and performing arts. Recognizing such individuals can go a long way in boosting a country's morale and is a first step in building a cohesive sense of national identity.
A COHESIVE NATIONAL IDENTITY VIA SOCIAL MEDIA
Talking about building a national identity cohesively, such communication which can project brand values in an interconnected way is very important and social media can play a major role in this exercise. Since the ideas and opinions that people interact with and share come from their network of friends and acquaintances, they are usually more consistent with their value system and hence, more impactful. One such initiative was promoting the initiative 'Up Greek Tourism' within Greece, about how tourism, which is one of the key contributors to the country's GDP, can take it out of the crisis it is in. After creating a Facebook page and a Twitter profile of the same name, a picture was posted of a billboard in Times Square, New York, promoting Greek tourism. Yet, advertising to the USA public and posting on social media would have only generated a certain amount of mileage. To ensure that the campaign is seen far and wide, funds were collected to finance the billboard through a crowdsourcing website to which anybody could donate to, be a Greek or non-Greek. Similar attempts were carried out in Washington and London, and the effort got a lot of attention from the domestic media in Greece as well as media internationally. Further, it goes to show that when the communication is from public to public versus from the government to public, diplomacy efforts have a higher impact.
Since the biggest stakeholder is the population of the country at large, it is important that 360-degree media including print, electronic, outdoor and digital is used. Considering that 3G, 4G and LTE users in Pakistan are nearing 44.5 million and broadband users have surpassed 48.5 million, while the former three can be expensive propositions, digital can provide better value if better content integration strategies are used.