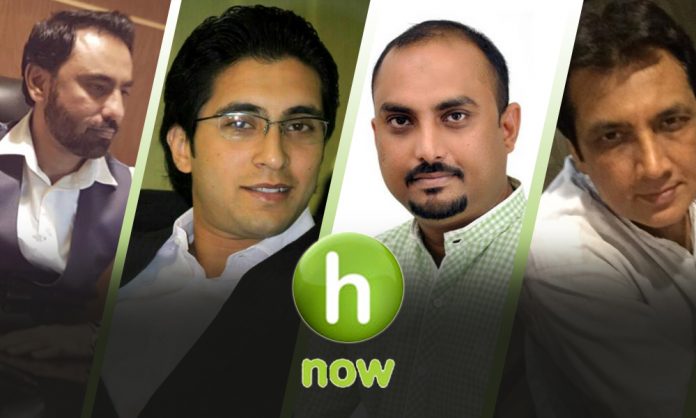 H-Now, Pakistan's newest entertainment TV channel, appointed Nat Media for its sales, business development and marketing, signing a 3 year contract. Nat Media is a Pakistani media agency experienced in consulting for sales and business development for numerous television channels. Their experience in handling print and electronic media for over two decades makes them a good choice for consultancy services and outsourcing to local and foreign media groups.
"The market is ripe for outsourced business development and sales and we believe Nat Media is well positioned to take the number one spot in this space", said Tajammul M. Shaiftah, CEO – Nat Media.
H-Now is the first channel in Pakistan to introduce content from South Korea and South America to local television. Its innovative approach makes it stand out from its competitors and perform commendably based on ratings.
The core team for project H-Now is:
Tajammul M. Shaiftah, CEO
Ahmed Saleem Hassan, Sales Director – North
Nasir Malik, Sales Director
Arif Raees, Sales Director