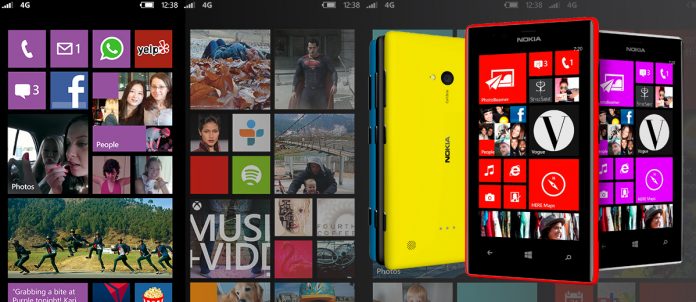 In 2013, Nokia decided to beef up sales by countering the challenge of getting non-Nokia users to consider the brand when deciding on buying a cellular device and eventually become Nokia users.
To carry out this strategy, Nokia integrated itself quite innovatively across different platforms while becoming a part of the content that has pleased its target audience.
The journey has been a splendid one that has delighted its target audience while the brand intelligently interacted with them.
Scanning the Pace of Trendsetters: Nokia at PAS Awards
Nokia wanted to engage the trendsetters of the industry through an interactive and an exciting activity to create brand awareness and build upon the brand recall value for Nokia Lumia 820. Creating an engagement activity for the industry's trend setters at PAS Awards – Pakistan Advertisers Society Awards – Pakistan's biggest advertising awards, was nothing less than a challenge.
Nokia, therefore, used a communication strategy based on a Wi-Fi password, #switchtolumia. Attendees were asked to scan the QR Codes on tables which then redirected them to a specially designed app for participation in the competition based on a simple question related to award nominations. The first 10 winners giving correct answers were given Nokia Lumia 820 and were announced on Nokia's Facebook page as well as the PAS newsletter.
The impact was outstanding with 100% visibility and exclusive integration throughout the event resulting in audience engagement over 25% compared to preceding events' 2%. This, in a nutshell was the highest engagement rate in Pakistan for the brand.
Nokia Accessorizing Fashion Shows 
Having a premium yet cost effective presence for a bull's eye audience gathered at one place is not an easy task.
In order to create demand for a vibrant smart phone by making it a fashion statement for the youth, Nokia Lumia unveiled itself in Pakistan Fashion Design Council (PFDC) show which is one of the most glamorous events, attended by fashion enthusiasts from metropolitan cities.
Nokia explored the opportunity to brand the collection of contemporary designer, Mohsin Ali as the brightly dressed models flaunted the colorful sets on the ramp as a prized possession. Also strategically deployed was a banner placement that read, 'Perfect Photos in Low Light' thus specifically highlighting the brand's camera feature for photography enthusiasts. Among the branded highlights were Nokia Lumia sponsored integrated fashion segment and photographer's pit, entrance branding and experience zone.
The event sponsorship not only turned out to be unique in terms of its execution and idea but also helped in penetrating the market by churning out 100% brand visibility and over 10% audience engagement rate. Apart from the captivating experience zone, Nokia was able to get more than 20,000 views via live streaming and 10,000 + likes on Facebook photos.
Talking about an amalgamation of celebrity endorsements, HUM Awards were also capitalized upon with branded interview spots.
Nokia with 'The Man of Steel'
With the aim of promoting Nokia Lumia 720 and building an association with 'The Man of Steel' as part of being the global partner, Nokia planned a comprehensive campaign to entice the audience with awe.
The deal was initiated by Carat with Geo Films which was the official distributor for the movie. This included an exclusive red carpet movie premier and promos the airing of which was done on Geo Entertainment's platform alongside renowned celebrities like Momal Sheikh, Shahzad Roy, Faisal Qureshi, and Iraj Manzoor. This also included a month's worth of cinema branding by Carat starting from the launch date. Meanwhile, an exclusive TV campaign on some of the top rated channels, OOH sites at strategic locations and a digital campaign on top portals were also Launched.
The results were outstanding, facilitating a 75% TV audience reach and an increase in sales of Nokia Lumia by 50% while the number of clicks and Click though Rate were 5,786 and 0.15% respectively.
Expressing through Celebrity Endorsement: Chennai Express
In-film branding or placements are on the rise also because of high endorsement fees associated with actors. In order to create hype among the target audience and make Nokia Lumia 720 a must have gadget, an association with Shahrukh Khan and his movie, Chennai Express became a perfect blend for brand integration.
Knowing the massive fan following of the actor, it seemed like a perfectly timed strategy for persuasive advertising for a mature brand. This served the purpose of reminding the target audience regarding the prompt functionality of a Windows phone that is already in tough competition with Andriod phones. Also as a result of this celebrity endorsement, Nokia educated the consumers about the phone's features in the form of a TVC.
Eventually, movie integration and celebrity endorsement created great hype for the already user friendly brand.
'KUCH KAR DIKHA': The Travel Show on Pakistan
Local research suggested that opportunity lied with high-end youth who lack access and exposure to content derived in Pakistan that they can relate to. Hence an execution that will involve young opinion leaders from Pakistan was the need of the hour.
Lumia range comprises of extremely innovative smartphones meant for tech savvy and socially connected people who want to stay ahead. The youngsters falling in this area are adventurous, daring and willing to explore.
There could not have been a better execution than a travel show and 'Kuch Kar Dikha' – Show the World You Can – was born, having flavors of drama and youthfulness. The Lumia 1020 was integrated into the show content with its imaging capabilities as the 'hero' of the show.
Nokia left no platform unattended and planned a 360 degree marketing approach. The two million Facebook fans of Nokia Pakistan were integrated into the effort and a drive was conducted on Facebook to select a talent representative of the target audience. Aqeel Malik happened to be the lucky recruit from the social media community for the 38 day travel show. Nine exotic locations across Pakistan were chosen to emphasize on the tourism potential of the country as well as bring out any adventure lover's passion.
A press event was carried out that also launched the Lumia 1520. A photo gallery consisting of vibrant images of beautiful locations from around Pakistan captured with Lumia phones was also a part of the event that showcased the camera capabilities of the phones. A photo calendar was published along with the travel fact book. Bloggers and prominent personalities were invited to the event which got 818 seconds of TV coverage on 11 channels and was talked about on 42 blogs and 39 print publications.
To amplify the show, a melodious theme based song was sung by the renowned Bollywood singer, Shankar Mahadevan. The well written lyrics and beautifully composed song touched the hearts and souls of many which is evident from the impact it created through a reach of 59%, 10.2 million radio listeners, 3.88 million impressions, and social actions of 5,073 likes, 2,178 shares and a massive 880,000 plus views.
Kuch Kar Dikha was broadcasted on ARY Digital along with the teaser and song promo, which were also cross-promoted over the network's channels; ARY News, ARY Zauq, ARY Musik and HBO.
A digital hub was created on Nokia Pakistan's Facebook page cross-linked to a Windows app that would keep the content available for the users even when it went off air, which included weekly episodes, behind the scene videos, pictures, wallpapers and caricatures of the cast as well as images captured through Lumia phones. The impact turned out to be as promising as the efforts put into the entire campaign with the hub reaching more than five million people, 175,000 plus clicks, 22,600,000 plus likes, 3,800,000 plus shares and 1,300,000 plus comments.
Eventually, Nokia Pakistan has been able to generate a profound impact by tapping into its target audience of fun loving, young enthusiasts through which a lucrative customer lifetime value can be achieved. When you think of a smartphone, you think of Nokia.