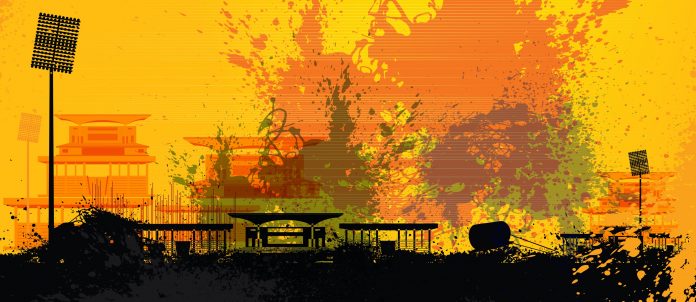 By Ovais Ilyas
As originally published in Synergyzer Issue 2 – 2016
Pakistan Super League was a dream come true for Pakistan Cricket and its fans alike; both foreign and Pakistani players competing in the PSL T20 Tournament was, indeed, a delight for cricket fans to witness. As a fan myself, I feel that the PSL will become more of a game changer for Pakistan and the country's cricketing landscape as it progresses and, by flourishing, will enable us to accomplish a lot more, including the projection of a softer image of Pakistan. Being a media buyer, I believe that PSL will change much more than that and following is my analysis of the trend changing tournament; what it did and will do for our marketing and media landscape.
1. BRAND REACTIONS IN PSL SEASON 1
Given that the PSL debuted in 2016, the event was a complete experiment for Pakistan and the brands in our market. Nobody had expected the overwhelming response the tournament received and, despite a lack of innovation in marketing strategy, the lead sponsors were able to effectively capitalize on the outcome. Although brands like HBL, Mobilink, ZIC Oils & Lubricants and Giggly Boom Boom Bubblegum created customized communication, more opportunities could have been explored like merchandising, commentator endorsements etc.
PSL has reinvigorated the marketing landscape and trend watchers should definitely be ready for the complete IMC (Integrated Marketing and Communications) plans next year!
2. A SUCCESSFUL COMMUNICATION MIX?
Amongst all the sponsors that became a part of PSL, HBL's attaching itself to PSL (the tournament is known as HBL PSL) served as a successful value proposition since "HBL" will be spoken whenever PSL is mentioned or discussed formally, especially on the media and by announcers and commentators during the tournament. Moreover, given that HBL has historically used cricket in its communication, capitalizing on singular brand association with PSL was a perfect way of further strengthening the association and, thus, capitalizing on improved Top of Mind numbers. Crucially, they also altered product offerings and communication to better align with the overall cricketing theme, for instance, HBL Loans and HBL credit cards had offers for its customers to 'be a part of HBL PSL by availing given offers' etc. The bank also incorporated the official PSL Fantasy League, an online game, into their communication mix surrounding PSL.
Other than HBL, most of the lead sponsors didn't leverage this event the way such popular sports franchise leagues can be leveraged, rather they benefited from the outstanding viewership of the tournament. It is important to remind oneself that this was the league's first appearance and future expectations from the marketing fraternity are definitely high.
3. QUANTIFYING HBL'S INVESTMENT
Around PKR 300 million were projected by HBL on the entire first season, which eventually paid off by raising the brand's awareness scores. Since 2016 was the initial year the complete corrective strategy will be deployed in next year where the brand will be able to reap more benefits in the next two years. We can expect to see more amplification starting two to three months before the actual event.
4. WHY DID A NUMBER OF FMCG'S SAT OUT IN PSL SEASON 1?
Most international FMCG companies are extremely conservative and highly concerned about their brand ROI's. Driven by KPI's, such clients are generally risk-averse and have a tendency to avoid risky innovations, which in turn leads to them suffering from a lack of creativity. Usually, small investments are not sufficient for cricketing events and since PSL was also an expensive proposition with no calculated returns for brands to put large investments at risk, most felt the opportunity was not justified (they found out later that they had badly underestimated the scale of the league).
Some local FMCG's were bold enough to experiment though because they are not compliant with regional KPI's or calculated returns. One has to acknowledge the proactive approach of Tapal and other local clients in choosing to support PSL by advertising and developing campaigns around it. My read is that next time every advertiser would want to avail this event, leading to a higher demand and an even more expensive price tag than the first season. All the KPI driven advertisers are expected to buy these expensive ROI's based on the positive returns of those who experimented this year.
5. IF NOT PSL, WHERE WILL THESE FMCG'S ALLOCATE THEIR BUDGETS?
The FMCG sector primarily focuses on entertainment channels such as HUM, ARY Digital and GEO Entertainment, along with news channels. Bigger players will have to be innovation-centric and focus on partnerships keeping their KPI aside every now and then to develop emotional connect with consumers. As far as TV is concerned, smart advertisers will be likely to buy airtime in international franchise shows expected to go on air this year such as Pakistan Idol, Master Chef Pakistan and Bigg Boss Pakistan. Having said that, the high reliance on TV is expected to change and more money will be deployed on digital media, integration with local movies and tie-ups with B-cinema movies; which are low budget commercial movies made for mass audiences, which are not arthouse films and are typically not focused on serious topics, emerging as the "next big thing".
6. EFFECTIVE BRAND EXECUTIONS IN PSL
Cricket as a sport has a uniquely unifying quality in Pakistan, where the nation is held in thrall when the Pakistan team is in action. Unlike other international events, there is greater room for flexibility in terms of creative executions for events such as PSL. In my opinion, such executions were not pre-aligned by most advertisers. Rather I believe, they saw upward curving results initially and capitalized accordingly. Some were successful in utilizing the correct creative sense and broke through the clutter whereas others merely leveraged the hype without any innovative solutions. In this regard, Oye Hoye sponsored boundary announcements by commentators was one particular instance that stood out along with Boom Boom Bubblegum's endorsement based commercial featuring Darren Sammy. This kind of communication will have particularly high consumer recall which, I believe, is the key to any brands' victory and there will be more amplification opportunities for bigger brands in the future.
7. BIGGER. BETTER. BOLDER!
No one anticipated the success PSL has garnered, locally as well as internationally. Who would have thought that Indian batsmen, Yuvraj Singh would have shown support for Peshawar Zalmi and Virat Kohli for Karachi Kings?
Coming back to the subject, in the first year, there was quite a bit of experimentation by organizers as well as advertisers in the tournament. It is expected that next year we will see a different (read very high) price tag for similar mileage and I believe that a big chunk will be allocated next year to non-TV mediums, creating complete marketing and communication packages. Industry experts are predicting that the project will be worth USD 1 billion next year.
8. WHAT NEXT?
While this year was purely experimental for all those involved, PSL is expected to go a long way to revive international cricket in Pakistan. Even though the venue may be kept at UAE, this will still reduce negativity among investors who will view this as a major step forward in bringing Cricket to life. Also, for the tournament's duration Asian expatriates in Dubai and Sharjah will be able to enjoy the games live watching famous players in action and revel in the exhilaration only T20 cricket can bring.
The number of teams is also forecasted to increase in comings seasons, along with the number of foreign players involved. This will also promote our native talent in the international media, resulting in more local players being discovered and trained.
An important fact: The sponsorship and other marketing mix budgets employed for PSL season 1 greatly outshone those of IPL's Season 1.
I believe advertisers will hold their budget from Q4 to save for the biggest local event. More creativity, in fact, more campaign-ability is expected in the coming years.
Advertisers are expected to explore and employ more creative options such as branded announcement by commentators, ground branding, fantasy leagues on a larger scale etc.
In the coming years, it is anticipated that 50% of PSL matches will be played in Pakistan. This will be a game-changer and will give a spike in ratings hence brands will be leveraging and designing their ATL and BTL plans with complete cross-media engagement and cross-media promotions.
Digital media and radio will be instrumental in advertisers' plans and I foresee the celebrity fraternity becoming more involved in this event.
Besides partnering with the PSL franchises, TV channel networks are expected to take a more holistic approach resulting in even more publicity of the event and talk of the town.